5 Cannabis Facts For 4/20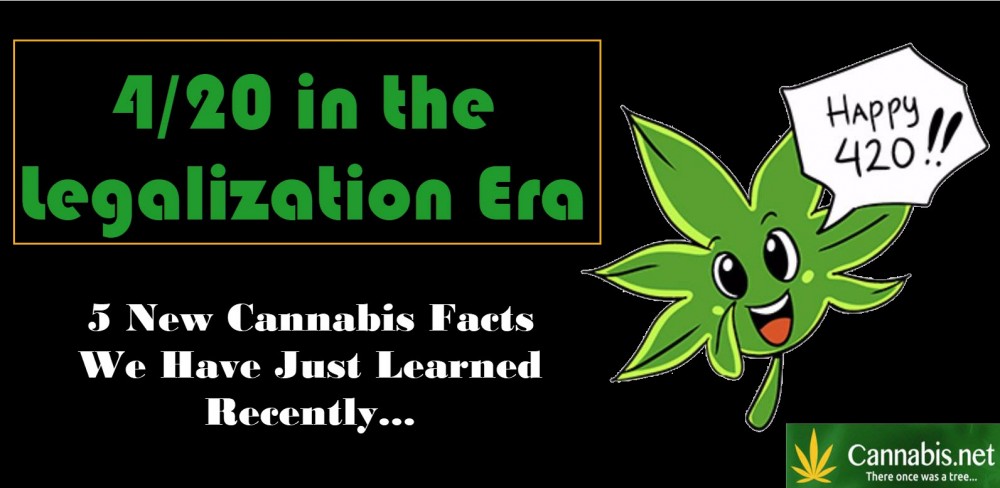 Every April 20th of the year only continues to get bigger and better.
This unofficial cannabis holiday might as well already be official. No matter which way you look at it, it's an important date that brings in big business for an industry that's growing quicker than you can take a hit. This year, 4/20 lands on a Saturday, and is expected to bring in the most sales compared to the rest of the year. Last year saw a 111% spike in cannabis sales on this holiday, and today those figures might get even higher.
However, there's also a downside to this date. Keep in mind that prohibitionists love to flood this day with unfounded misinformation, saying that cannabis has numerous side effects. But doesn't drinking booze, smoking tobacco, and taking pharmaceuticals also have serious side effects? This 4/20, arm yourself with knowledge – because that will always help us win the war on legalization.
Here are some facts for you to know and celebrate this 4/20:
Support for cannabis legalization hits a new high. A national poll conducted by PSB Research together with Civilized, BuzzFeed News, and Burson Cohn & Wolfe this spring revealed that 84% of American adults support legalization for recreational or medical reasons. Even though the poll data reveals that the country is divided about the best way to go about it, 60% strongly believe that it should be taxed and regulated, which would only be possible if done from the state level.
Another poll conducted by CBS News revealed that 65% of Americans think that the drug should be legalized. Most of them see cannabis as a safer alternative to booze, while many also view it as safer than other types of drugs.
The difference between hemp and cannabis is now clearer. Last December 2018, we saw the Farm Bill's passing, a significant bill that legalized the processing and production of hemp. It brought along with it a clearer definition of hemp and cannabis, the latter of which is still on the controlled substances list. As the Farm Bill becomes a law, it's important to know how the 2 are separated because hemp plants yield significantly higher amounts of CBD, a valuable cannabinoid that has proven useful for many diseases.
CBD is as mainstream as vitamins. With the passing of the Farm Bill, the first few months of 2019 saw numerous mainstream retailers embracing CBD. For 4/20, famous fast food chain Carl's Jr. even launched a CBD burger!
What else happened: Walgreens announced that they would be selling CBD products at 1,500 stores, right after their competitor CVS said that they would be selling CBD in 800 stores.Just a week ago, Rite Aid said that they would start offering CBD in shops in 2 states as well as stop selling e-cigarettes in all of their stores.
Luxury retailer Barney's also announced the opening of a luxury cannabis head shop in their Beverly Hills Branch. What we're seeing is only the tip of the iceberg – a bigger explosion of cannabis products in legal states will continue to grow!
Global cannabis sales are predicted to spike 38% this year. Is the legal cannabis industry still considered nascent? Because it generated $ 12.2 billion in global sales last year, based on a report put together by Arcview Market Research and BDS Analytics. This year, worldwide sales of cannabis are seen to grow by another 38%, resulting in a potential $ 16.9 billion despite California and Canada working through supply-chain problems and legalization sweeps through more of the world.
Cannabis stocks are serious business. For a long time, cannabis stocks were offered on over-the-counter exchanges although some of the biggest names in the business have already made it to the New York Stock Exchange or Nasdaq. Some of these include Aurora Cannabis and Canopy Growth Corp, both of whom made it to the New York Stock Exchange just last year.
Aside from that, a couple of cannabis stocks have started their IPO on influential US exchanges. Tilray has been the most successful of all, which raised $ 153 million in gross proceeds when they listed 9 million shares for $ 17 last July when they debuted on the Nasdaq IPO.
So what are you waiting for? Spread the word and smoke the herb!
MORE ON 420, READ THESE…
WHAT IS 420 AND HOW DID IT START, CLICK HERE.
OR..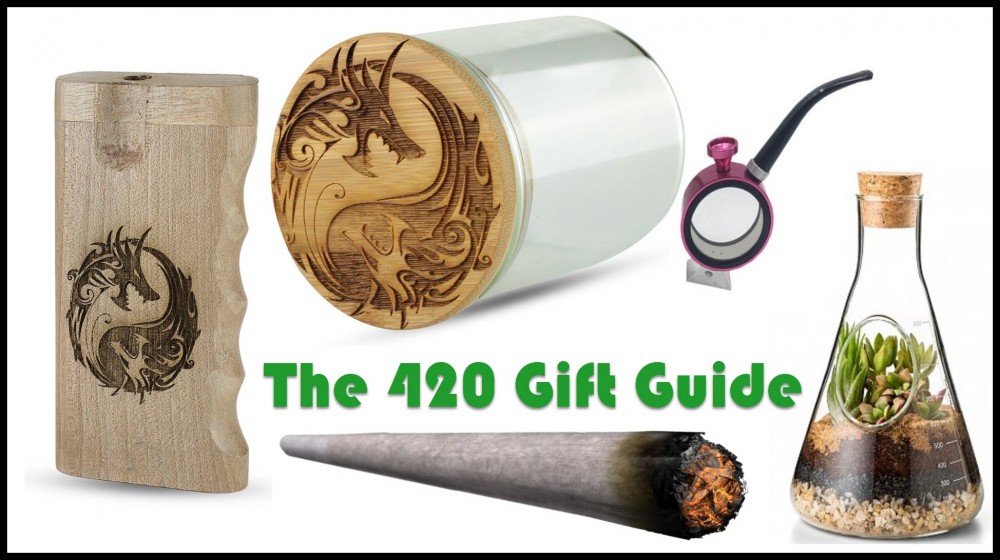 420 GIFT GUIDES FOR THE STONER CREW, CLICK HERE.
OR..
420 CHECKLISTS FOR A SAFE AND GREAT APRIL 20TH, CLICK HERE.