6 New Studies on Cannabis and Health You Should Know About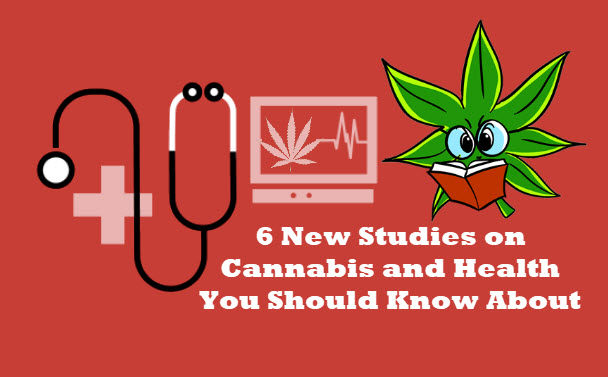 Every day, there are more studies being done as well as being published about the myriad of therapeutic effects of the cannabis plant.
We have more proof than ever that cannabis may literally be the one medicine that we need to make our lives, and the lives of those we love, more comfortable by alleviating numerous symptoms and ailments. Today we're sharing with you 5 of the most recent studies of cannabis and its positive impacts on health and disease.
Cannabis Use Decreased In-Hospital Mortality Among Patients With Cancer Pain
A study published in Neurology provided interesting information on the role of cannabis in reducing in-hospital mortality. Researchers took information from the Nationwide Inpatient Sample (NIS) from the years 2007-2014, specifically looking for patients suffering from cancer pain and who were also using cannabis.
A total of 682,933 patients were analyzed, and 4,254 of them had a history of cannabis use. The researchers noted that there was an increase in cannabis use among the patients during the time period, as it increased from 116 to 1,185 users, which were attributed to the spread of legalization in the United States.
They found that the patients using cannabis for treating cancer pain had a reduced in-hospital mortality rate; 4.7% versus 9%. "Based on this data, cannabis use is associated with decreased in-hospital mortality and is not associated with any difference in duration of hospitalization. This data elucidates an increasingly important area of study to determine the effects of cannabis use in cancer related pain," write the researchers.
Cannabis Helps Treat Cancer Pain
A cancer diagnosis doesn't always equate to suffering from pain. It's more common among patients with advanced stages of cancer. But regardless of the source or the type of cancer pain, any kind of pain can be debilitating, affecting all areas of a person's life.
A new study has just given hope to patients suffering from cancer pain.
Researchers from Minnesota analyzed 1,120 cancer patients who were receiving cannabis through the state MMJ program. The study was conducted together with the Minnesota Department of Health, which provided information from patients who are required to report back on their conditions for participating in Minnesota's MMJ program. 
They found significant improvements over the course of four months, measuring 8 symptom categories. Self-reported patient scores declined from severe to moderate, explains Dr. Dylan Zalla, one of the study's authors from the Oncology Research Center at HealthPartners/Park Nicollet. "For patients, that's a huge quality of life improvement," he says.
The findings are important, especially as more patients are looking for alternatives to deadly opioid painkillers.
Cannabis Greatly Reduces Chronic Migraine Pain
In the United States alone, there's an estimated 38 million people suffering from migraines on a regular basis. Out of that group, 2 up to 3 million people have chronic migraines.
For many, the intensity or sheer frequency at which migraines affect people mean more absences from school and work, as well as reduced participation in social activities and housework. Migraines are extremely common, but they're just as disabling, which is why it's necessary for sufferers to find a safe means of treating migraines.
A study out of New York State analyzed the impact of cannabis on patients with medically certified chronic migraines. The study states that due to the lack of guidelines on how to properly use cannabis for treating chronic migraines, both patients and caregivers are left vulnerable.
For the study, 316 patients over the age of 21 who were given cannabis as treatment for at least one month through the DENT Neurologic Institute were assessed. They found that 88.3% or 279 patients said that they had significant improvements in their chronic migraines. Additionally, they found that the average migraine frequency decreased by a staggering 42.1%. More than half of the patients also reported reductions in headache frequency.
The study was also promising for migraine sufferers because not only did the intensity and frequency of migraines decline, but they also saw dramatic improvements in other symptoms including sleep, anxiety, and mood. The patients were also able to reduce opioid medication intake by 50%, after using these deadly medications for 5.6 years.
The patients who used a 20:1 THC to CBD ratio of cannabis product saw the most significant improvement when measuring their headache profile, compared to those who used a 1:1 ratio of product.
States With Legal Cannabis See Reduction In Workplace Deaths
A study published in a 2018 issue of the International Journal of Drug Policy, conducted by economists hailing from the University of Colorado, Montana State University, and the American University, sought out to understand the connection between workplace injuries and cannabis legalization.
By using data obtained from the Bureau of Labor Statistics from 1992-2015, they found that states with medical cannabis laws saw a decline in workplace fatalities. "Legalizing medical marijuana was associated with a 19.5% reduction in the expected number of workplace fatalities among workers aged 25-44," says the study.
This was attributed to more workers consuming cannabis as opposed to opioids and alcohol, which are far more harmful. The study's authors explain that "because the use of alcohol at work is associated with a substantial increase in the risk of injury, and because non-habitual opioid use slows reflexes and impairs cognitive functioning, the enactment of MMLs [medical marijuana laws] could, in theory, make workplaces safer."
The idea that access to cannabis may indeed reduce workplace fatalities isn't actually new, though this study builds on older findings that support it. Another study conducted by Quest Diagnostics revealed that cannabis use among American workers has increased within the last few years, though drug tests for opioids have seen a dramatic drop since 2015.
Cannabis Users Are Less Likely To Gain Weight Compared To Non-Users
Though pot is perhaps most famously known for its ability to induce insane hunger, which is referred to as "the munchies", there have been several studies showing that cannabis users tend to have less body fat and weigh less compared to non-users.
Could that be true? Even if you ate all the Oreos, pizza, or burgers that you were craving for while you're high? Well, the science is in.
The newest study out of these investigated the Body Mass Index (BMI) of 33,000 people, using data from the National Epidemiologic Survey of Alcohol and Related Conditions. They then compared the BMI of cannabis consumers to those of non-users, who were aged 18 and above within a three-year time frame. The researchers discovered that there was a small variance in average weight when comparing the two groups of participants, which equated to an average of 2 pounds.
"An average two-pound difference doesn't seem like much, but we found it in more than 30,000 people with all different kinds of behaviors and still got this result," explains lead author Omayma Alshaarawy. They also found that cannabis users tend to gain less weight over a period of time, compared to non-users. "Over a three-year period, all participants showed a weight increase, but interestingly, those who used marijuana had less of an increase compared to those that never used," Alshaarawy says. "Our study builds on mounting evidence that this opposite effect occurs."
Despite the increasing evidence that cannabis use is linked to a reduction in obesity, scientists still aren't so sure why this happens. Some attribute it to the possibility that some cannabinoids in the plant have a positive impact on metabolism, but then it could also be possible that some cannabis users have differences in behavior that help them counter their extra intake due to the munchies.
26 Million People With Epilepsy Can Benefit From Cannabis
Epilepsy is a condition that has affected humans for thousands of years.
Despite that, we still don't have a dependable cure for it today. With around 30-40% of epilepsy patients unable to respond to conventional medications used to treat epilepsy, neurophysiologist and neurologist Dr. Amza Ali believes that cannabis may be the cure we've been looking for.
Given the figures, there are some 26 million epilepsy patients who can greatly benefit from cannabis. Aside from people who are born with it, there are also those who suffer from epilepsy after an infection, trauma, stroke, or other conditions that can lead to it, he explains during a recent conference held in Toronto, hosted by Avicanna, a cannabis cultivation and manufacturing firm.
Dr. Ali is optimistic that one day, cannabis will be seen as a reliable treatment for epilepsy. However, he says that it might never become the first treatment that is sought out, as it will likely be the second or third medicine that people try, only when conventional treatments fail. "Cannabis and its derivatives, in isolation or as combinations, will eventually find their place but should not be viewed as a replacement for already efficacious treatments," he argues. Despite that, many patients are finding great success using only cannabis for treating even pediatric epilepsy. And because of that, it SHOULD be the first line of defense for these 26 million patients – and growing.
HEALTH AND CANANBIS, YOU BET, READ THESE…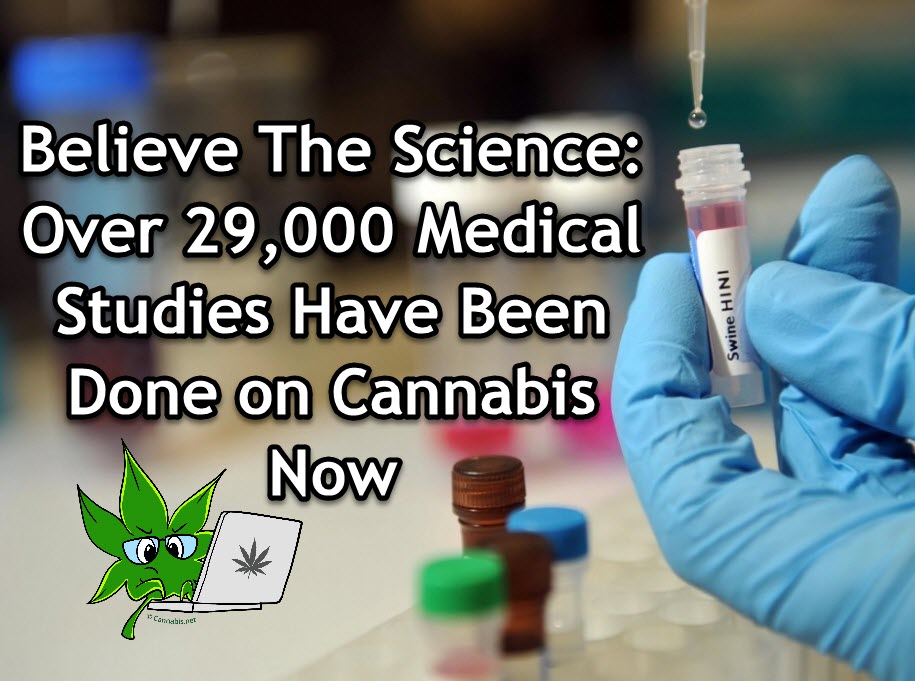 SCIENTIFIC STUDIES ON CANNABIS BOOM, CLICK HERE.
OR…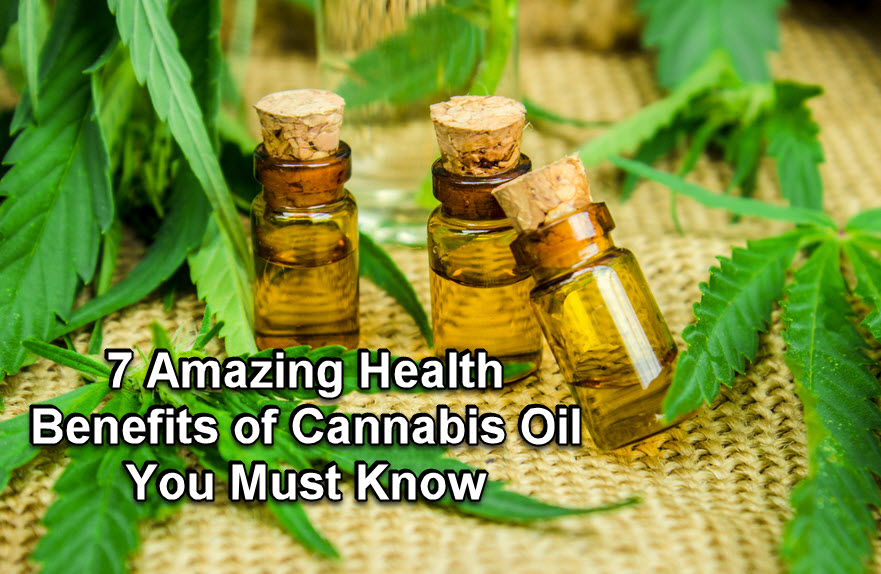 7 AMAZING BENEFITS OF CANNABIS OIL, CLICK HERE.
High & Marijuana Blog | Cannabis