7 Ways Cannabis Legalization Differs in Canada and the USA
In a historic vote, Canada just became the second country in the world next to Uruguay to legalize cannabis after the Senate passed Bill C-45, or the Cannabis Act, last June 19.
Canada, the first G7 nation in the world to successfully defeat cannabis prohibition, is making strides. The world is watching, and if things go well they may be able to set a model for other countries to follow suit. Prime Minister Justin Trudeau has also announced that the official date for regulated adult-use sales would start on October 17. However, the Canadian cannabis market is nothing like the USA's. In fact, they're light years ahead in terms of progressive attitudes and implementation.
How exactly is Canada's market different?
Federally Legal: In the United States, even if states have legalized recreational or medical cannabis, the drug is still prohibited and illegal based on federal law. On the other hand, Canada has successfully ended prohibition by federally legalizing adult use cannabis, while medical use has been federally legal since 2008. If the American government legalizes cannabis on a federal level, this would pave the way for cannabis companies to see tremendous increases in growth and enjoy the same kind of benefits that Canadian cannabis companies have – not just in terms of revenue, but it would also remove all the obstacles that American cannabis companies are facing such as banking.
Age: The Canadian federal government has imposed the age limit for recreational use to be 18, although it allows provinces and territories to change the age as they please. In the United States, you have to be at least 21 years old to purchase adult-use pot although some states that have medical cannabis regulations in place have allowed kid patients to use it as young as 17 years old.
Banking: For as long as we can remember, banking has always been the bane of American cannabis companies' existence. Only when cannabis is federally legal will they have access to financial services and banking. Until then, US cannabis companies have to operate on a cash-only basis, with a few minor exceptions, since banks won't take business from them because they are too afraid of getting in trouble with the feds. To add insult to injury, American cannabis companies can't apply for loans without access to banking services, and the IRS prohibits them to file to make business tax deductions. Canada doesn't have any of those problems.
Stock market: American cannabis companies struggle with getting public funding. The results have been mixed, but as long as cannabis remains a Schedule 1 drug, it's going to be an uphill climb. On the other hand, Canadian cannabis stocks are soaring.
No edibles north of the border: While the US edible market is among the most lucrative, and it's one of the most popular ways of medicating for the American cannabis-consuming population, they won't be available in Canada anytime yet. The government has admitted that they still aren't ready to finalize the dosage, packaging, restrictions, and other fine print necessary to legalize edibles in Canada; at least not until another yet. But Canadian dispensaries will be allowed to sell dried and fresh cannabis flowers, seeds, and concentrates.
The Face Of Legalization In Canada
The rollout of cannabis legalization will be different in each province and territory. A large number of provinces will operate their program through their existing alcohol control boards while other provinces will take the public retail option, which means that their cannabis framework will be overseen by the provincial government. Saskatchewan and Newfoundland will only have private retailers, while British Columbia will see a combination of both private and public retail spaces.
Come October 17, 2018, recreational cannabis will be federally legal. Canadians will then be able to buy cannabis in dried or fresh form, oil, seeds, and plants for home cultivation from a regulated retailer in their province or territory. If this option is not available, they will be able to obtain it from a federally licensed producer.
Canadians will be able to own up to 30 grams of legal cannabis (or its equivalent) in public, and even share as much as 30 grams of legal cannabis product with other adults. Each household will be allowed to grow up to 4 plants at home. And while edibles won't be available for sale just yet, Canadian adults will be allowed to make their own edibles at home for personal consumption as long as hazardous solvents aren't used.
OTHER STORIES YOU MAY ENJOY…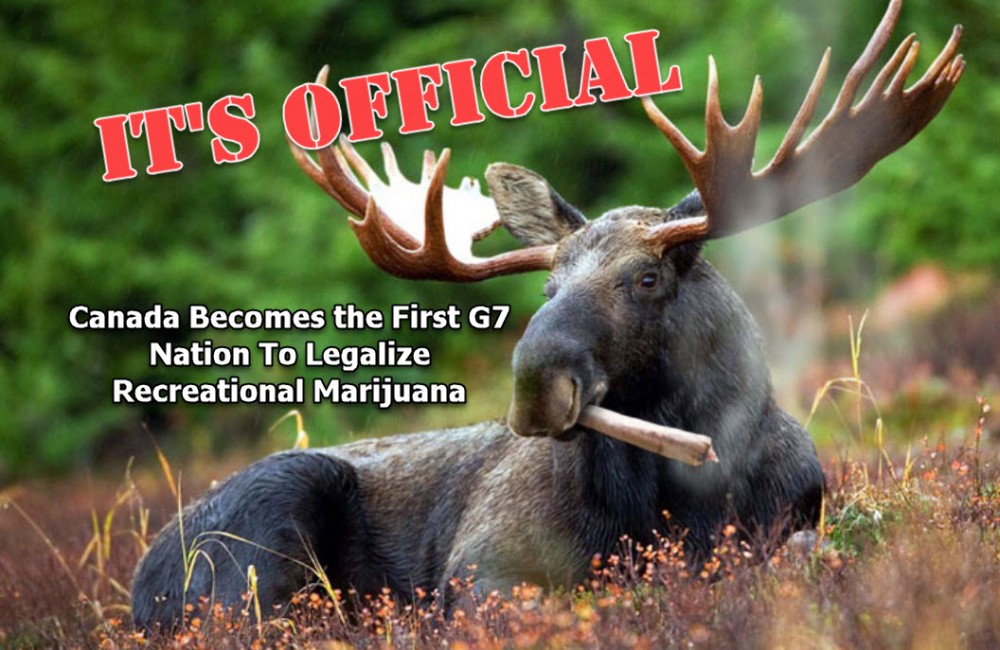 CANADA LEGALIZES RECREATIONAL MARIJUANA, CLICK HERE.
OR..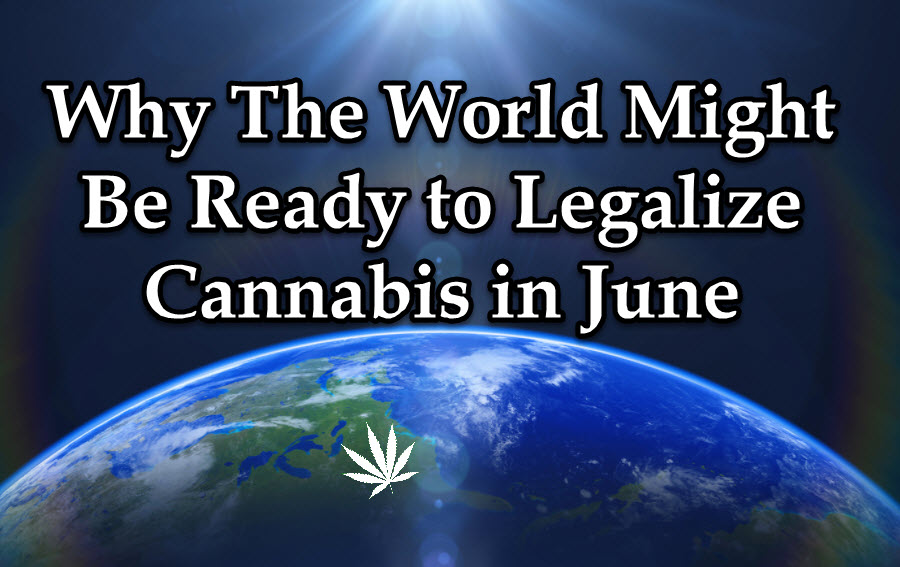 WHY THE WORLD MAY LEGALIZE CANNABIS IN JUNE, CLICK HERE.
High & Marijuana Blog | Cannabis