Is California The Golden State For Cannabis?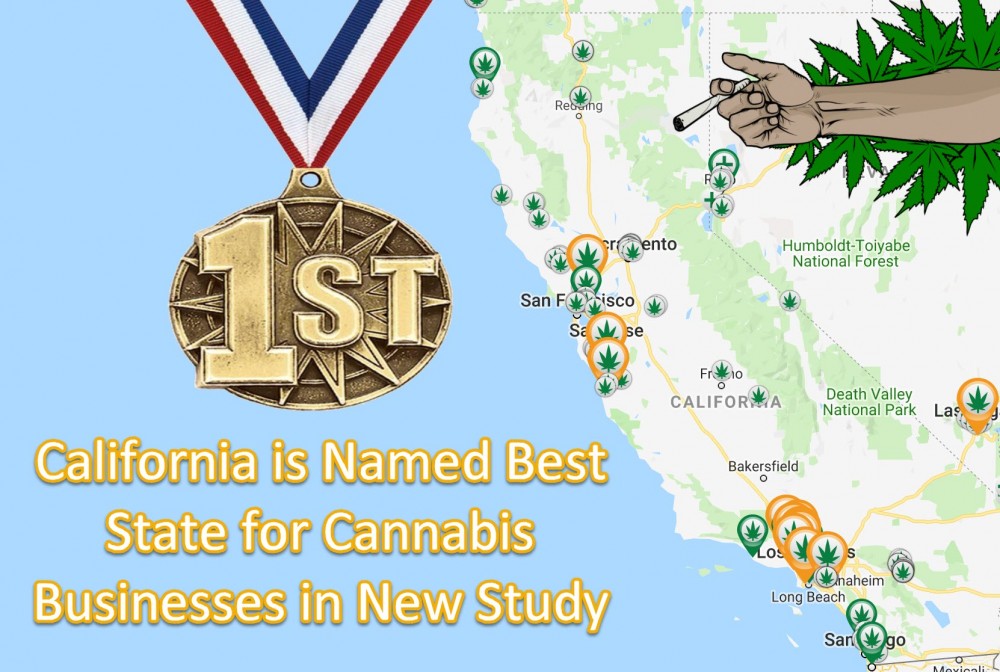 If you've ever wondered which of the United States is best for cannabis business, a law firm now has answers.
Thompson Coburn LLP, a law firm, just came up with a "holistic state-by-state ranking guide that breaks down how favorable each state's cannabis regulations are to businesses," naming California as the best of all 50 states including Washington DC.
The firm released a statement explaining their use of 8 metrics such as access to medical and recreational cannabis as well as legality of the herb, and availability of business opportunities as well as cannabis licenses.
"Overall, California's attitude toward cannabis legalization and regulation is welcoming when compared to other states," reads the report. "With a robust supply chain for both medical and adult use emerging throughout the state, California leads the nation in its regulation of commercial cannabis activity and cannabis use."
Not A Perfect System
Based on their analysis, California may come out as the top state for business but it is no means a perfect system. According to the report, California can work on improving several aspects of business such as the fact that several municipalities still do not allow commercial cannabis activities, resulting in many problems for people who want to do business throughout the Golden State.
"While some municipalities impose further restrictions or prohibit adult use, there are many that see legalization as an economic opportunity to be capitalized on," says the report.
Meanwhile, the report listed the 5 worst states for doing cannabis business: South Carolina, Tennessee, North Carolina, South Dakota, Idaho, and Nebraska.
Progressive Attitudes
California is ahead of the curve when it comes to progressive attitudes towards cannabis. Lawmakers are now very close to approving a bill that would allow kids' parents to bring medical marijuana on campus.
Earlier this week, California's Senate approved a controversial bill allowing nonsmokable cannabis products to be brought on campus so that they can administer them on their children. Cannabis medications in the form of oil, pills, or topicals only would be allowed.
According to State Senator Jerry Hill, this move would allow students with serious health problems such as epilepsy attend school, reducing their need to leave the campus to take their medication. The bill, called Jojo's Act, was named after a child with epilepsy who relies on daily treatments of cannabis oil for his condition.
"Jojo's Act would enable students who are living with severe medical disabilities and rely on medicinal cannabis to take their medication on campus under strict conditions and supervision, so they can get on with their school day without disrupting their education," Hill explained.
However, several Republican lawmakers are still opposing the legislation.
"Generally, I remain concerned about the exposure of marijuana on youth and am dubious of its use for youth of all ailments," says ex Gov. Jerry Brown. "This bill goes too far- further than some research has – to allow medical marijuana for youth. I think we should pause before going much further down this path."
First Legal Cannabis Restaurant To Open
West Hollywood's Lowell Café disclosed to Fox News that they will become the first "full-service restaurant and lounge to offer farm-to-table cannabis and cuisine" in the United States.
Soon, customers over 21 years of age can sample items from a menu that was created to "enhance the cannabis experience."
According to the Fox News article, Lowell Café will be offering a flower menu which is designed to change every day "based on seasonal harvests available from our network of family farms." Additionally, guests can also buy packaged cannabis-infused goods but based on current laws they will still be unable to offer infused meals.
According to the café website, they are "a welcoming space for those who are cannabis connoisseurs and those who are canna-curious and looking to experience cannabis in a welcoming atmosphere. There hasn't been anything like this in existence for over 100 years, dating back to pre-prohibition era cannabis tea pads. We're excited to set the standard on what a cannabis café is and create this experience for the community."
The menu is the brainchild of Chef Andrea Drummer, is "highly regarded for her ability to pair a strain with a dish that compliments its particular food profile."
CALIFORNIA CANNABIS AND IDEAS, READ THESE..
CALIFORNIA CANNABIS IS A BIG DEAL, CLICK HERE.
OR..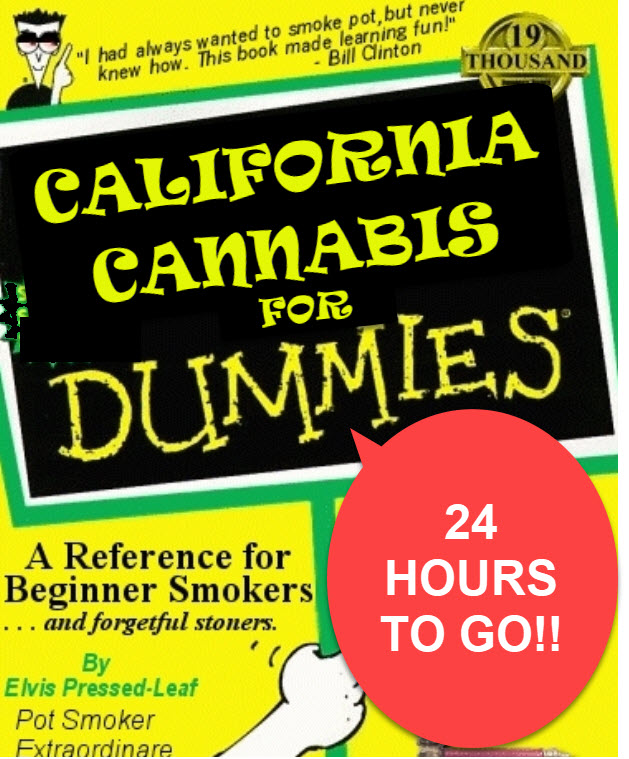 CALIFORNIA CANNABIS GUIDE, CLICK HERE.