Canadian Company Working On Cannabis Medicine For Rare Form Of Skin Cancer
Patent-Pending Medicine Being Tested In Israel  
Cutaneous T-cell lymphoma (CTCL) is one of the rarest forms of skin cancer. It affects the T-lymphocyte, also known as T-Cell, which is a kind of white blood cell that helps fight disease and infection.
Most of the T-cells in our body are located within the skin, since the skin is always the first line of defense against infections. A healthy adult has an average of 20 billion T-cells; twice as much as what other parts of the body has. There are several kinds of CTCL, though the most common ones are mycosis fungoides and Sezary syndrome.
Statistics say that there is 1 case of mycosis fungoides in every 1,000,000 people in the United States – that's how rare this condition is. Around 1,000 new diagnoses of skin lymphoma come out each year as well. CTCL is rare and often is mistaken for other skin diseases such as eczema; for this reason, most people with this condition don't get diagnosed early enough. The symptoms of CTCL include itching, dry skin, and enlarged lymph nodes. It tends to affect men of older age (40s-60s) than women. Without an early diagnosis, CTCL can progress to cancer, and spread to other parts of the body including internal organs.
Treatment for CTCL depends on how much skin has been affected, the kind of skin lesion, and if the cancer has metastasized to other parts of the body. Common forms of treatment include skin-directed therapy, topical treatment, and systemic treatment. Studies show that 15-20% of patients die from CTCL or related complications, hence the need for an effective treatment ASAP.
Now, a Canadian company by the name of MedC is giving hope to CTCL patients.
MedC Biopharma is currently developing a cannabis-based medicine for CTCL. They are combining two of the commonly-used approaches in developing cannabis-based medications: one is to use the entire plant, while another is to isolate a certain ingredient and use that as a medicine. The new drug they are working on promises to be better than those that use only one of the said approaches. In doing so they hope to maximize the entourage effect.
Founder, chairperson, and president Avi Drori, and his brother, CEO Guy Drori, have a background in agricultural development in Israel as well as in the United States and other countries. In recent years they have turned their focus onto the cannabis industry as they looked for opportunities in Israel. They eventually decided to work on a product that the Agricultural Research Organization of Israel – Volcani Center had been working on. Early in December 2018, the Volcani Center made announcements that they were preparing for the patents. "Our product is based on production of specific particles in the plant, a combination of several of its molecules in a very precise dosage. Our formulation has no active ingredients that were not previously identified, but the selection of these ingredients and the precise ratios between them make this product unusual, as opposed to use of the complete cannabis plant or use of a single active ingredient, which makes it possible to register a patent on it and develop it as a drug," explains Guy Drori.
The first medicine in the pipeline is a treatment for CTCL. It has already undergone tests on cancer cells at the Volcani Center, although still hasn't been trialed on humans or animals. "Headed by Professor Hinanit Koltai, the patents are based on a unique formulation of active compounds selectively extracted from the cannabis plant, which have highly cytotoxic activity against malignant T-cell lines," reads the statement.
MedC was founded in 2016, and their medications are currently focused on treating psoriasis and post-traumatic stress disorder (PTSD) outside CTCL. They have also signed an exclusive licensing contract with the National Medical Cannabis Research Lab at the Agricultural Research Organization (ARO) at the Volcani Center in Israel. MedC has recently raised $ 5 billion, on top of the millions of dollars that have already been invested by the Drori brothers. AgMedica Bioscience, another Canadian cannabis company, is a top investor. MedC is planning to offer on the Toronto Stock Exchange by this year.
The Volcani Center is working on submitting the patents soon. Clinical trials are slated to start any time early this year.
OTHER STORIES YOU MAY ENJOY…
CBD FOR CANCEROUS LESIONS, CLICK HERE.
OR..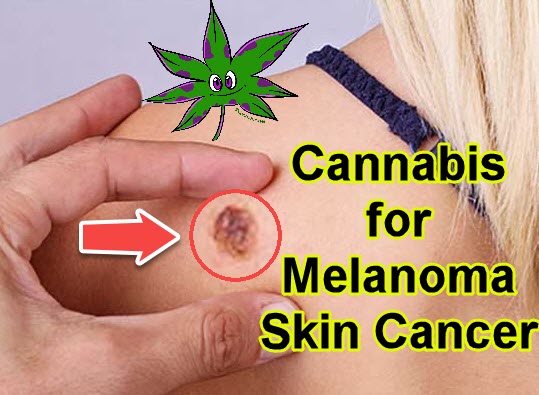 CANNABIS FOR MELANOMA SKIN CANCER, CLICK HERE.
High & Marijuana Blog | Cannabis