Cannabis Reciprocity Laws: What Is It, And Where Can You Find It?
With more states legalizing medical cannabis, some patients may be wondering if they will be recognized in other states.
Doing so would surely make traveling much easier if you need your medicine in another state.
The good news is, several legal states do entertain out-of-state patients. This is called the medical marijuana reciprocity law. Legally, reciprocity refers to a state recognizing another state's law. An example of this is the driver's license, so if you have a valid California driver's license, you can drive a car in Texas for as long as you obey Texas traffic laws. Some states also only allow the possession of medical cannabis and not the purchase, so be sure to read up on the laws first.
Here's a current list of states that have medical marijuana reciprocity laws:
Arizona: Arizona's reciprocity law is a bit strange in the sense that while they do recognize out-of-state patients, it doesn't allow patients to buy from state-licensed dispensaries. You can't buy, but then you can possess up to 2.5 ounces of pot as your medicine without worrying about it getting confiscated.
Arkansas: If you have a qualifying condition and aren't a resident, or at least haven't been for under 30 days in Arkansas, then you can purchase and own a maximum of 2.5 ounces every 14 days.
Hawaii: The latest state to adopt a medical marijuana reciprocity program, Hawaii has just announced that qualified out-of-state patients can gain access to medical marijuana cards online. Applications are expected to be issued rather quickly, though officials say it can even be given within a day. Patients with valid US medical marijuana recommendations can apply 60 days before their visit to Hawaii, and can possess up to 4 ounces within 15 days.
New Hampshire: Patients visiting New England are only allowed to possess and not buy up to 2 ounces of cannabis.
Oklahoma: Visiting patients can possess up to 3 ounces of cannabis, 1 ounce of concentrate, and 72 ounces of edibles. They can also possess up to 8 ounces of pot in a residence.
Pennsylvania: Pennsylvania's loopholes for medical marijuana reciprocity are different. If you're a minor under 18 years old, your parent or a legal guardian can get cannabis for you. Out-of-state patients will be allowed to possess tinctures, pills, oils, or topical creams.
Rhode Island: The Ocean State permits out-of-state patients to own as much cannabis as local patients. However, the law requires you to be in state databases that monitor sales. You are allowed to possess 2.5 ounces or its equivalent in concentrate form, valid for every 15 days.
Puerto Rico: The United States territory of Puerto Rico allows US-licensed medical cannabis patients to purchase their medicine locally. They do have strict guidelines to keep in mind though; if you already have an MMJ card you still need to visit the Medicinal Cannabis Regulatory Board and pay an application fee to use cannabis locally.
Washington, DC: Patients visiting the District of Columbia can possess up to 4 ounces every 30 days.
Millions of people rely on medical cannabis to live long, healthy lives. Many wouldn't even be able to get out of bed if not for their medicine, what more travel? Requiring medical cannabis shouldn't be a limitation for traveling; if you can buy pharmaceutical medications just about anywhere, cannabis deserves even better treatment.
However, when you travel to a dispensary, keep in mind that accepting out-of-state patients is up to the discretion of dispensary owners. Some states are stricter than others such as Rhode Island, or Michigan. If you will be traveling to another legal state, the best way to ensure you have your medication when you need it is to call a dispensary ahead of time.
Additionally, when traveling, keep in mind that your medicine shouldn't be broken down into containers or one-ounce bags. If you are caught by the cops in another state, they may charge you with the "intent to distribute".
Before you visit a certain US state or territory, always make sure to read up on the fine print of the local reciprocity laws.
And never, ever forget your valid, unexpired medical marijuana card and proper identification.
OTHER STORIES YOU MAY ENJOY…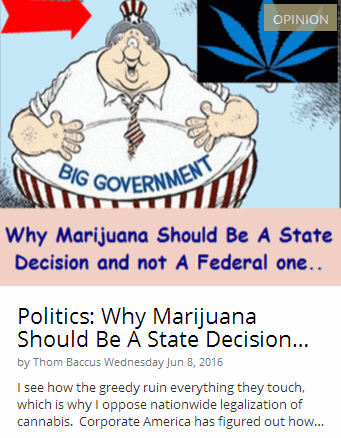 WHY MARIJUANA SHOULD BE A STATE BY STATE DECISION, CLICK HERE.
OR..
GROWING WEED AT HOME IS LEGAL? WAIT? CLICK HERE.