Cops Raid Room of Stage 4 Cancer Patient after Someone Called 911
You know there's something seriously wrong with the law when you have cops raiding the room of a cancer patient for cannabis.
That's exactly what happened to Nolan Sousley, a patient with stage 4 pancreatic cancer in Missouri, after the cops received a call that there was a smell of marijuana going around – apparently coming from his room.
A video of the Bolivar Police Department officers raiding Sousley's belongings at the Citizens Memorial Hospital was posted on Facebook and went viral. Sousley disclosed to the Bolivar Herald-Free Press that it all started when a hospital security guard went into his room and said that he smelled cannabis. "He said I smelled marijuana coming from your room. I was like, it's not me. I didn't have any marijuana, so leave me alone because I'm trying to sleep," Sousley told a Fox affiliate.
Soon after, police officers arrived. Sousley said to them that he had cannabis pills containing THC and that he didn't smoke cannabis, although the officers still forced the issue because someone said they could smell pot in his hospital room. Sousley said such a thing would be impossible because he only took pills and didn't smoke pot.
Sousley later admitted to smoking a cannabis blunt in the hospital parking lot and then walking back to his room.
The officers told him that if they found cannabis, they would be giving Sousley a citation. Even if Sousley reminded them that medical marijuana would soon be legal in Missouri, the cops didn't care. "It's still illegal," one of them said. Missourians voted to legalize cannabis for medical purposes last November although the local government still hasn't finalized the regulations.
 No matter which way you look at it, how the cops treated a patient with STAGE 4 CANCER is UNACCEPTABLE!
Despite their poking around, the cops only ended up finding CBD oil, which is legal anyway.
Sousley didn't take the matter personally and actually told the Bolivar Herald-Free Press that he didn't blame the cops. "It is my desire that this entire situation be used for good – politicians should stop trying to limit our right to use cannabis and its derivatives," he says in a news release provided to the news site by attorney Ray E. Sousley. "There are many issues that are demanding the attention of politicians. This is not one of they," Nolan Sousley says.
Additionally, Sousley said that it is his intention that "CMH and the City of Bolivar will train officers to treat everyone with whom they interact with respect and refrain from treating people as if they all belong in jail, regardless of economic status, race, culture, religion."
However, that didn't stop people from feeling offended for Sousley, or feel that how the cops reacted was unwarranted. According to Bolivar Police Chief Mark Webb, the police department had to shut down their Facebook page after it was "inundated by negative feedback." Webb also says that their police department phone lines were burning with callers from all over the country voicing their complaints, and it was no longer possible for their staff to keep up with all the calls.
It doesn't help that the hospital security guard didn't leave Sousley's hospital room even when he said that he didn't have any cannabis on him. He denied the guard his right to search his belongings, after which he proceeded to call the Bolivar Police Department.
In a phone interview with the Bolivar Herald-Free Press, Sousley said, "I told them no on my bag," referring to another medicine case in the room during the incident.
"After a lengthy discussion with the police officers, my doctor, my fiancée and a lifelong friend who lives in Bolivar, I decided to allow one officer, who had been calm and respectful, to look in my medicine bag," he explains in the news release. "I had previously refused the request even though I knew there was nothing in that bag that would confirm the security guard's allegations."
Missouri is one of the latest states to experience a dramatic change when it comes to laws surrounding cannabis use. It won't be until summer 2019 that licensed physicians will be allowed to prescribe medicinal cannabis, though by this time the Missouri Department of Health and Senior Services still doesn't recognize cannabis as legal.
But who do we turn to when we feel that the very police who are supposed to protect us, make us feel like our rights have been violated?
OTHER STORIES YOU MAY ENJOY…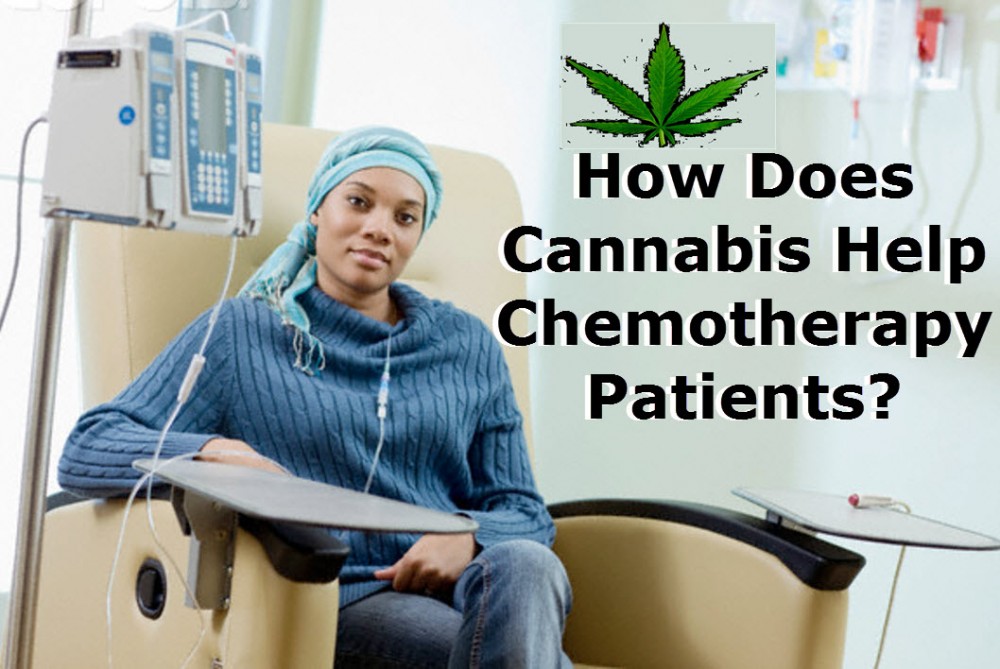 CANNABIS FOR CANCER CHEMOTHERAPY, CLICK HERE.
OR..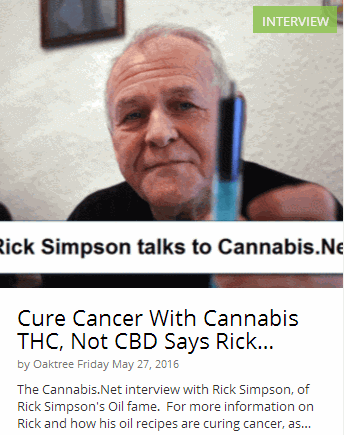 RICK SIMPSON SAYS TO USE THC ON CANCER, NOT JUST CBD, CLICK HERE.