Tyrant Has Soft Spot For Medical Marijuana
Murderer. Dictator. Tyrant. Bully. The Punisher.
These are just some of the adjectives that have been floating around, casually used to describe Philippine President Rodrigo "Rody" Duterte especially among those who aren't his fans. Can you blame them? The man instills fear, even in the country's most notorious gangsters.  His iron-fist style of ruling has dunked him into a pool of controversy time and again, especially because the Philippines still remains to be ultra-conservative. But he doesn't give a shit.
He officially assumed the post of presidency just last June 30, but Rody has served the country through politics for a very long time now. In fact, he is one of the longest-serving mayors in the country, having served Davao City for 7 terms straight prior to assuming the presidency. Rody has earned quite a reputation during those 7 terms, and I can't easily say that these notions of him are positive but they are definitely effective.
Thanks to Rody's style, Davao enjoys the reputation of being the 5th safest city in the world, up from being the 9th.That's a huge achievement for ANY city in the Philippines, which is plagued with corruption, traffic, and crime typical in any third world country. In Davao, smoking isn't allowed in public places. But last year, a tourist broke the law, and then-mayor Rody  made him swallow a cigarette after insisting to smoke. Despite this, Davaoenos love him. They live a quality life that is free from crime; they feel safe. In all of his 7 terms serving as mayor of Davao, he was voted for by the people time and again. He has said, "We're the ninth safest city. How do you think I did it? How did I reach that title among the world's safest cities? Kill them all [criminals]."
Rody has long been linked to the Davao Death Squad; a vigilante group that is allegedly behind the murder of people who are involved in drugs and crime in Davao City. It's estimated that the Davao Death Squad is responsible for the deaths of a little over 1,000 killings between 1998 to 2008. Even if he admits ties with the DDS, no one can implicate him because nobody has proof. But it's also safe to say that those who might have proof are scared shitless to step forward.
Before he assumed presidency, he warned that he is willing to kill over 100,000 criminals should he be elected. Needless to say, Rody has been on the radar of human rights groups for several years now. Last May, he slammed them with the statement, "What?!!!??!! US- based human rights wants me investigated?! Bullshit!! You are all hypocrites! You cannot even protect the human rights in your own country the American-Africans and other minorities, not to mention your inutility in dealing with the genocide going on in Africa and other countries!"
Drug-Related Killings
There's no way of sugarcoating it: when it comes to drugs, Rody Duterte is merciless. He hates drugs so much and he believes that it causes most of the country's problems. In the Philippines, the two most widely used illegal drugs are marijuana and methamphetamine hydrochloride, or the local version of crystal meth known as "shabu". Marijuana is cultivated in mountainous areas throughout the Philippines. Shabu, also referred to as the "poor man's cocaine", is manufactured in small-scale laboratories commonly set up in houses or apartments in neighborhoods all over the country, especially in the most poverty-stricken parts.
But the president isn't having any of that. "My God, I hate drugs. And I have to kill people because I hate drugs," he has said.
The rise in killings around the country ever since June 30 has been hard to ignore. In fact, a local newspaper even created a website entirely devoted to updating the president's "kill list" . The web page is regularly updated, and as of 18 July there have been a total of 78 unidentified victims, and 25 who are known only through their alias. These victims are a combination of suspected and known drug pushers or dealers.
Nobody really knows for sure if Rody is behind these killings. But given his attitude, it wouldn't come as a surprise. The M.O. among most victims are similar: their lifeless bodies are found in dark streets, sometimes wrapped in masking tape, with a sign that says "I'm a drug pusher; don't be like me." Other times, the suspects are shot point blank, or killed in police operation.
Rody's vigilante style of politicking has "inspired" other politicians around the country. A mayor in Cebu City pledged his police force that he would pay them $ 1,000 for every drug lord they killed, as a reward. That's big money to these cops. In another city, 11 drug dealers caught in a buy-bust operation were required to a walk of shame around the public market.
Drug dealers are now so terrified of Rody's tactics. Since June 30, they've had to confront a new reality – what the new president would mean to their business AND their lives. The killings have continued, and if you're a drug dealer living in the Philippines right now, I wish you good luck.
The fear (and threat) is so real that instead of waiting to get stabbed and shot by Rody's men, drug dealers are actually surrendering themselves. As of July 15 2016, over 65,000 drug pushers and users around the country have surrendered to the police. Even large-scale financiers and drug dealers who hide under a disguise of being a successful businessman are afraid, such as Peter Lim, who surrendered to the authorities just a few days ago.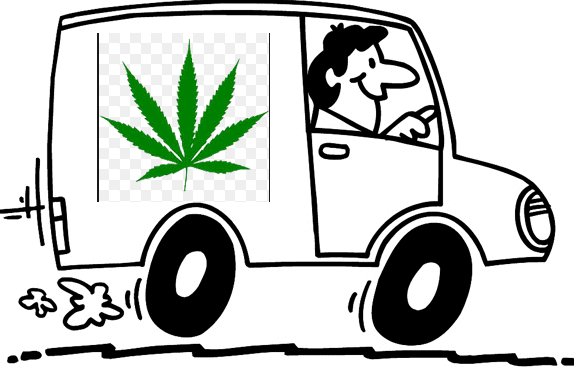 Rody Not Opposed To Medical Marijuana
However when it comes to the medical use of marijuana, Rody is not opposing it.
Does it have something to do with the fact that he remains close with his ex-wife, Elizabeth Zimmerman, who was diagnosed with stage 3 breast cancer? In April this year, she even skipped some of her cancer treatments in order to join the campaign trail of her ex-husband. Could she be using some medical cannabis to ease the pain of her treatments?
Whether she does or not, the notorious president has been vocal about acknowledging the benefits of medical marijuana. He said, "Medicinal marijuana – yes, because it is really an ingredient of modern medicine now." He also told reporters, "There are medicines right now being developed or already in the market that contains marijuana as a component."
Last month, Health Secretary Paulyn Ubial created a panel made up of appointed members from the University of the Philippines. These experts are tasked to study the medical value of cannabis. There is currently a pending bill in Congress that seeks to legalize medical cannabis in the country. The bill, called the Compassionate Cannabis Act, we re-filed by Representative Rodito Albano of Isabela. The act was proposed with the intention of making medical marijuana accessible to the sick through registered physicians. But among the knowledgeable, the legalization of medical marijuana has long been a burning issue. In June of 2015, during a Law and Policy debate at the House of Representatives, law students from Philippine universities broached the topic. A law and medical expert by the name of Ambassador Manuel Teehankee acknowledged that there was a need to publicly discuss marijuana law reform. Dr. Junice L.D. Melgar of the Likhaan Center for Women's Health, conceded with his statement and added that cannabis does have several useful medicinal properties. She said that marijuana is capable of treating epilepsy and neurological disorders such as multiple sclerosis and Alzheimer's. Melgar also added that marijuana can help bring back a patient's appetite after it has been affected by chemotherapy treatments as well as HIV or AIDS. She also said that marijuana can alter moods as one of its side effects, although there have been no reported cases of deaths or toxicity as a result of cannabis use.
The Philippines is still far behind when it comes to access to research that proves marijuana's health benefits. The country is still largely conservative and generally, people still consider marijuana to be a harmful, illegal drug. There is a misconception that people who use marijuana tend to commit crimes.In fact, even doctors' groups have expressed their concerns about legalizing marijuana due to the  lack of localized research on its health benefits.
Hopefully the bill is approved, which will give millions of sick Filipinos hope for survival. But even if it does, tokers in the Philippines need to be responsible about usage. It doesn't look like medical marijuana in the form of fancy vapes and sophisticated edibles are going to make their way to the country just yet. Rody has warned against the recreational use of marijuana, saying, "If you just smoke it like a cigarette, I will not allow it ever." He also added, "It remains to be a prohibited item and there's always a threat of being arrested. If you choose to fight the law enforcement agency, you die."
OTHER ARTICLES YOU MAY ENJOY…
NORTH AMERICAN LEADERS SUMMIT DISCUSSING CANNABIS..CLICK HERE TO READ…
OR…
SEVEN DEADLY SINS OF A STONER, CLICK HERE TO READ…