Europe Cannabis News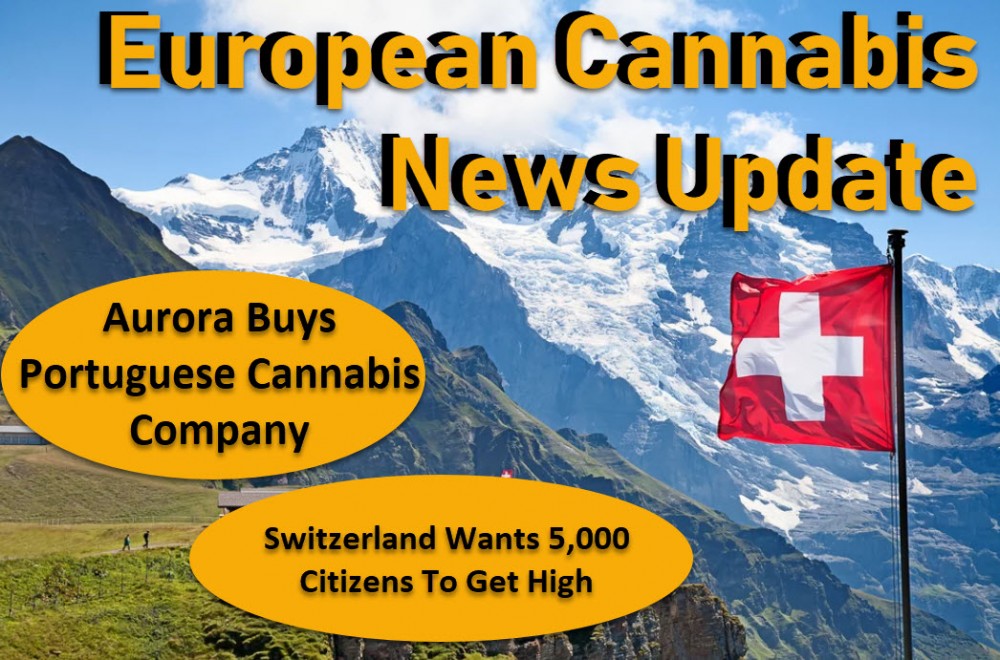 Switzerland Wants 5,000 Citizens To Get High For Research Purposes
In order to help define the new rules and regulations surrounding cannabis consumption, the Swiss government is considering allowing 5,000 people to smoke pot legally, they said last Thursday.
Switzerland's Federal Health Office says that the plan which may result in a change from the archaic 1951 laws will be released for public comment until the middle of the year. Currently, it's legal for citizens to consume cannabis with less than a percent of THC, the compound in the plant that gets you high. It's estimated that around 200,000 people out of its 8 million residents consume cannabis illegally in Switzerland. The highly regulated pilot program will go on for a maximum period of 10 years; once done, they will be reviewing studies.
The participants for the trials should be at least 18 years of age, and current cannabis users. They are also required to be municipality residents in the area where the trials will be done. Additionally, part of the plan entails them to receive a cannabis ID, but they would not be allowed to resell cannabis or pass the drug on to anyone else.
"Without undermining the general cannabis prohibition, we need to be able to test new regulation models under the current situation," the Swiss government disclosed in a new statement.
"Cities point to the negative impact of current laws, illegal trade in public places that is increasingly disruptive and makes people feel unsafe, and resource-sapping efforts to curb drug sales in urban areas," reads the statement. "As a result, some cities want to find out how controlled access to cannabis affects its consumption, buying behaviors and the health of participants."
Aurora Buys Portuguese Cannabis Company
Aurora Cannabis, a major Canadian cannabis producer, is showing no signs of slowing down their takeover in a global market.
They've just announced their acquisition of Gaia Pharm, a Portuguese company, with a 51% stake. Aurora intends to develop a local cultivation facility in order to supply cannabis and cannabis-derived medications for Europe.
Gaia Pharm had just received the go signal from the Portuguese Health Ministry as they applied to build a cannabis cultivation facility that's EU compliant. Meanwhile, Aurora has been working on being a primary early mover in countries whose cannabis markets are still in their infancy. Aurora saw an opportunity in Portugal, considering they have a population of 10 million – as well as the fact that they just legalized medical cannabis in the new year.
"We are very pleased to be entering yet another European market, and look forward to collaborating with our joint venture partners, the government of Portugal and the Portuguese medical community, to encourage the development of a rigorously regulated and safe medical cannabis system that is well supplied and accessible to patients," says Aurora CEO Terry Booth.
Aurora now has a presence in 24 countries, and they currently have the biggest footprint of any cannabis company in the world.
Malta MEP Calls For Harmonized Cannabis Legislation In EU And More Research
Miriam Dalli, a prominent MEP in Malta, is urging the European Commission to conduct more research on medical cannabis. She explains that Europe needs to work on standardizing regulations surrounding the plant.
"Member States need to encourage increased knowledge among medical professionals regarding the use of cannabis-based medicine whilst making sure that patients will have proper and equal access to medical cannabis and ensure that medical cannabis is provided as a safe and equal choice for patients to cater for their actual needs," Dalli writes in an article published in Health Europa Quarterly.
Malta was already at the "forefront of European progress in the medical cannabis," she says. But she emphasized the importance of Europe having common legislations primarily focusing on the importance of patient access to medicine, although research and education are key for getting there.
"It is education, research and a common legislative framework that can ensure that physicians will prescribe cannabis for medical use and no longer search for a compromise between medical necessity and legislative restrictions," Dalli says.
"It has been shown that there are doctors who are reluctant to prescribe medical cannabis because they were never trained to do so," she says.
Last year, there was an issue when a Spanish patient with a medical cannabis card in his home country had to pay a fine, and had his cannabis confiscated upon arriving to Malta during a day cruise. "Practices differ from one member state to another," Dalli explains. "This results in a fragmented European landscape where the person affected mostly is the patient and his or her ability to access and use cannabis and cannabis-based medicines for medical purposes."
OTHER STORIES YOU MAY ENJOY…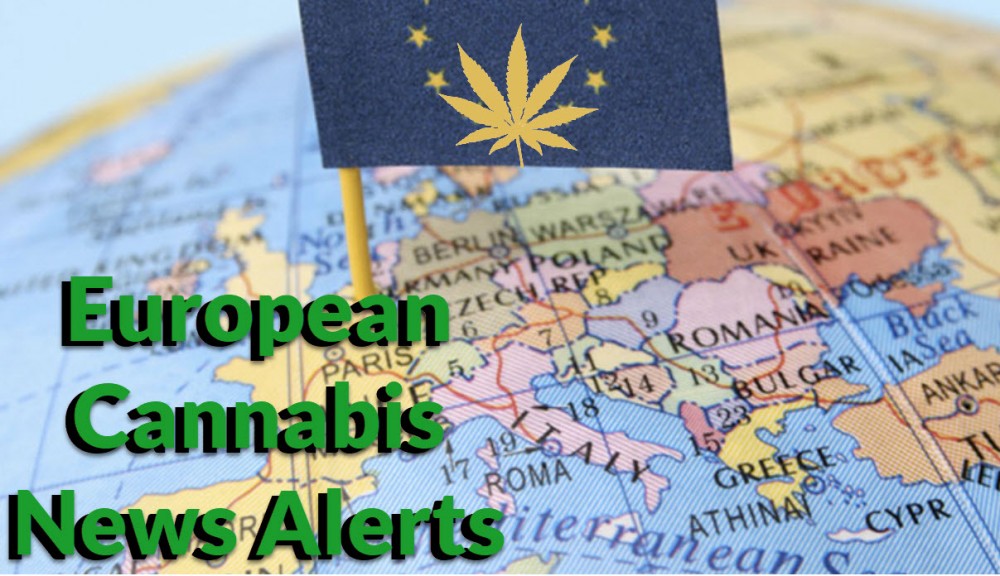 CANNABIS NEWS FOR EUROPE AND THE UK, CLICK HERE.
OR..
EUROPEAN CANNABIS NEWS UPDATES FOR THIS WEEK, CLICK HERE.