Get Paid $ 50 An Hour To Smoke Weed For This Company (Yes, It's A Real Job!)
Getting paid to smoke pot sounds exactly like any stoner's pipe dream.
And now, a Toronto-based company is making that dream come true. This is your chance to capitalize on years of smoking pot. 
AHLOT, which stands for A Higher Level Of Thinking, is hiring "expert-level connoisseurs" for its Cannabis Curation Committee (CCC). The CCC is a group of lucky chosen ones; educated individuals who get to sample different strains from cultivators throughout Canada and report back on their effects and properties. CCC members will also be asked to participate in creating social media posts, appearing in video segments to discuss the role, and opting to appear at AHLOT events.
CCC members are compensated with $ 50 an hour, for a maximum of 16 hours a month plus an expense account of $ 200.
Cannabis.net spoke to AHLOT to find out more about the role. See if you qualify to make a difference in shaping the legal weed industry in Canada while having fun!
Please tell us more about what inspired you to start the unique business model of AHLOT.
Established in early 2017, AHLOT started as a passion project for Greg Pantelic (Founder & CEO), partnering with Martin Strazovec (EVP Chief Creative Officer) early on in the company's evolution. AHLOT launched with the Ritual Box, an award-winning modular storage system that has become popular with a growing list of aficionados, celebrities, Licensed Producers and other progressive companies. 
 With the storage and accessories side of the business off to a strong start, we took a long hard look at the future of cannabis in this country. Anticipating that the Canadian landscape was soon to be flooded with a plethora of extraordinary cannabis brands, AHLOT built a business vision that celebrates and showcases them all. 
The AHLOT Cannabis Collections™ series is the first legal cannabis sample pack to feature strains from different Licensed Producers from across Canada. 
Our product is able to function as a point of convergence within the industry, something that we felt was missing from the landscape. With every Producer focusing on creating their own brands, our Discovery Series Vol. 1™ compliments these efforts by providing a platform upon which these brands can be showcased. This is further enhanced by the curation element, which is seen in our ability to bring different LPs' brands together within the same product. Only a neutral third party can help forge relationships between competing LPs and AHLOT is delighted to be the company leading the way.
Who is the AHLOT customer?
Our customers are open-minded, high-performing individuals who have integrated cannabis into their lifestyle. They have a comfortable level of knowledge about the plant and its diverse benefits, so they use it for everything from health and fitness regimes to creative pursuits, from de-stressing to socializing. They are shaping the ascendance of a new culture. At AHLOT, we're devoted to inspiring the thinker in each of us!  
What are the ideal characteristics you'd like in potential CCC applicants?
Our company values are based on transmodern philosophy. It's all about inclusion and looking for the value in everything regardless of its chronology or origin. Canada is a wonderfully diverse country, so finding people from all walks of life to join the CCC will be easy in principle. What will be more difficult is reviewing every application we have received so far, because we're over 10,000 now, and only one week into our 4-week recruitment campaign!
An ideal mix will represent the customer groups within Canada – it all starts and ends with the customer.  We are seeing applications from older students (19+), professionals of all ages, business owners, people who have been in the cannabis industry for decades, musicians, retirees, you name it. We'll do our best to assemble a unique cross-section of Canadians.
The one thing they will all have in common is a knowledge of the plant beyond the basics, beyond the label. They will be intimately familiar with all the small differences that separate one strain from another. They will have a deep appreciation for everything from appearance to texture to smell to taste, terpene profiles and effects. And, they'll be great at articulating these nuances within an evaluation process.
How do you see the CCC shaping the recreational cannabis industry in Canada?
We seem to have started something here. AHLOT has always tried to find a unique insight before we decide to act, and so far that has led to us being the first and only Canadian company to bring different LPs together under one roof with our AHLOT Cannabis Collections™, and now the first and only official Cannabis Curation Committee as well. This is only possible from a company that truly listens to their community and also from being in a country that has taken the bold step of legalization. We're privileged to contribute to it all.
We like to say we provide the most thoughtful choices in the industry, and it's our hope that this effort to both formalize and normalize cannabis in Canada will help the overall movement. The CCC job search has received attention outside our borders, with media coverage in the US, Great Britain, Germany, South Africa, Australia, St. Lucia, Chile, Peru, and France to name a few. We're pleased to see that our hard work has paid off in an unexpected way by helping keep Canada on the world stage as an example of liberty and responsibility working hand in hand towards an increasingly enlightened existence. 
How long is the contract position for the CCC?
Each role is contracted for one year. Full details are available in a job description on the application page, along with a list of frequently asked questions. The number one question, which we've now answered a thousand times is: "Is this a real job?" So the website to apply is itsarealjob.com
What are the other exciting products we can look forward to in the near future from AHLOT?
On the cannabis side, we're already hard at work developing the pipeline for the next themes for Cannabis Collections.™ As we get closer to finalizing these we'll announce them on our site. (Signing up for our newsletter is the best way to ensure our news gets to you first.) Obviously, the CCC will play a significant role in curating the strains that go into these new Cannabis Collections™.
On the storage products side, we're busy refining and prototyping a number of new designs. We like things that don't quite exist, so you can definitely look forward to products that reflect the future of this amazing social change. Stay tuned!
OTHER STORIES YOU MAY ENJOY…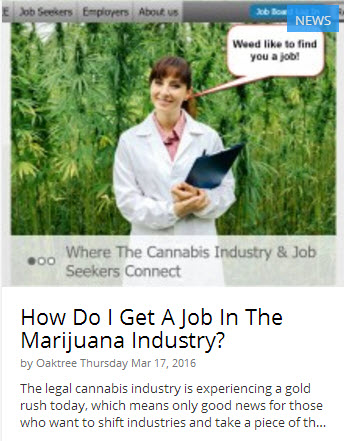 HOW DO YOU GET A JOB IN THE MARIJUANA INDUSTRY, CLICK HERE.
OR…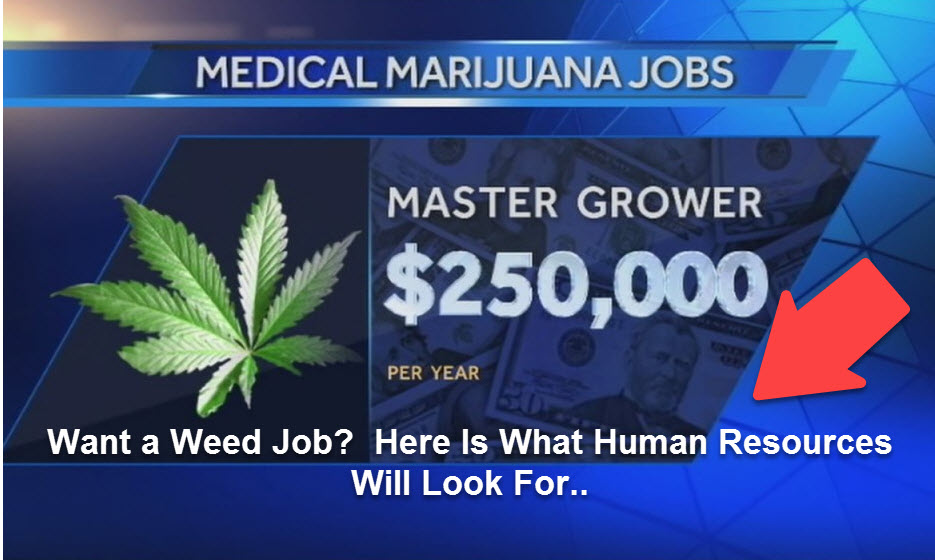 CANNABIS JOB INTERVIEWS, CLICK HERE.
High & Marijuana Blog | Cannabis