Hemp Legalization Can Save The Declining Bee Population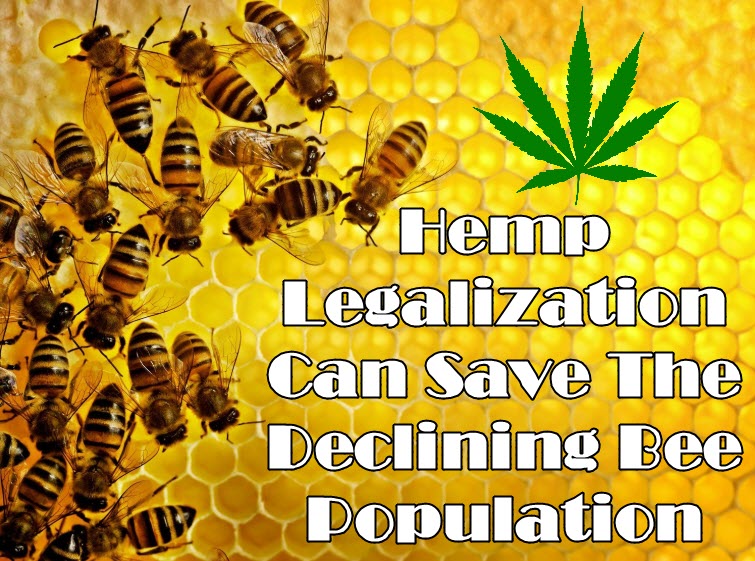 The North American bee population is dwindling at an alarming rate.
A 2017 report from the Center for Biological Diversity revealed that over 700 bee species in the region are facing a rapid decline in population because of continued pesticide use and habitat loss occurring. "We're on the verge of losing hundreds of native bee species in the United States if we don't act to save them," says Kelsey Kopec, study author and a pollinator researcher. "If we don't act to save these remarkable creatures, our world will be a less colorful and more lonesome place."
Bees are one of the many pollinators such as butterflies, birds, moths, and beetles, that contribute around $ 500 million yearly to the global food production. Bees are also some of the most important pollinators: given that they pollinate around a third of the world's foot supply, the loss of bees leave big shoes to fill.
It seems that the solution may very well be hemp.
Colorado State University researchers observed that many kinds of bees appeared in experimental hemp plots when sources of pollen weren't available, suggesting that the presence of hemp fields may be the solution to solving the bee population, which would otherwise disappear from starvation.
The researchers conducted a one-month trapping experiment in industrial bee farms with the intention of learning about bee diversity. Entomology student Colton O'Brien, and his project adviser Arathi Seshadri, were surprised to find a wide variety of bees in the traps they installed in two hemp plots. In one of them, O'Brien found 23 of the 66 genera of bees that live in Colorado. "You walk through fields and you hear buzzing everywhere," O'Brien divulged to Science News. His findings were presented at the Entomology 18, an annual conference for the American and Canadian entomological societies.
Since hemp plants don't produce nectar, it's up to wind and not insects to spread pollen. But O'Brien says that heavy pollinators including bumblebees as well as many other types of bees were attracted to the pollen produced by hemp. Without pollen, bees don't have any other source of protein for their hive; it's also crucial for feeding their young.
O'Brien says that the August 2016 trap survey, there was a lack of blooming flowers. He also says that the findings imply that hemp can be used as a food source for pollinators when no other food is available especially during the late-season. "Dioecious and wind-pollinated, staminate hemp plants exhibit mass pollen shedding," he says. "At this point in the season many crops have completed bloom leading to a dearth of nutritional resources for pollinators."
"Thus, hemp becomes a valuable pollen source for foraging bees, giving it the potential to have a strong ecological value," he explains.
Over 30 states in the country have now passed laws that would encourage the resurgence of hemp. It all began in 2014 when the US Farm Bill was passed; it featured provisions which would allow certain states to legalize the cultivation of hemp for research purposes.
The possibility of having more hemp farms around the country will provide bees with a natural and sustainable alternative to food. However, O'Brien voiced his concern in the methods that go into hemp farming, saying that pest management systems used by some farms could actually be dangerous for bees. He says that crop scientists should be cautious of the bee population when working on pest control. "With the proposed Hemp Farming Act of 2018, farmer interest in hemp cultivation is expected to grow," O'Brien says. "While the diversity of bees on flowering hemp indicates its ecological value, expanding hemp cultivation is likely to draw pests to the crop requiring pest control measures."
"Our documentation of bee diversity in hemp and the nutritional value of hemp pollen, supports the need for the development of integrated pest management practices that protect pollinators and maintain ecosystem functions," he adds.  
Last Thursday saw the finalization of the 2018 Farm Bill, which includes provisions for legalizing industrial hemp. Lawmakers from the Senate as well as the House Agriculture Committees confirmed that an agreement had been made on agriculture and food policy laws, and were concluding the final details for "legal and report language."
Even as they work on sorting things out, hemp legalization seems to be on the way.
This is good news for the bees, and for our food.
OTHER STORIES YOU MAY ENJOY…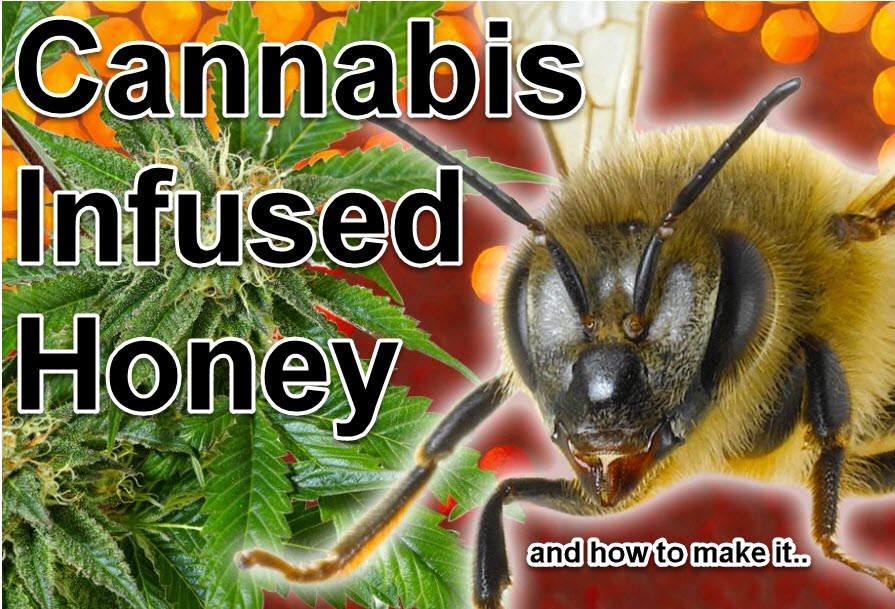 CANNABIS HONEY IS CALLED CANNHONEY, CLICK HERE.
OR..
ISRAEL CANNABIS INFUSED HONEY GOES LIVE, CLICK HERE.