A Step By Step Guide to Make CBD Tea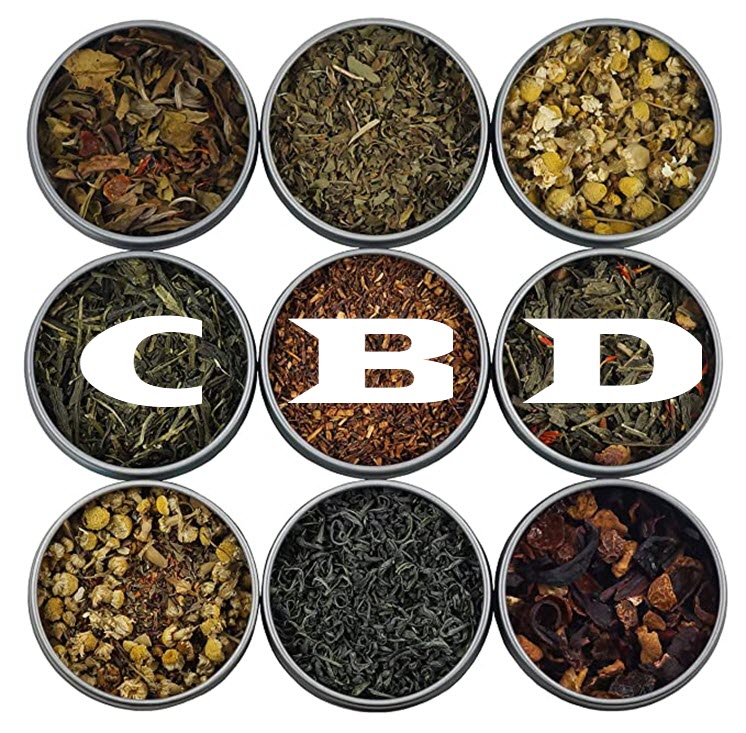 Cannabidiol (CBD) has been incredibly popular over the past couple of years; majorly due to its wide array of health benefits that have been unearthed  by vast works of medical research that are being carried out to fully explore what the cannabis plant has to offer.  CBD is one of the many active compounds found in the cannabis plant, and it is known for having several therapeutic effects on the body such as treating chronic pain, depression, appetite disorders, anxiety, just to name a few. This compound has been well harnessed for the benefits of people in several forms such as oils, tinctures, fragrances, teas, and so on. In this article I'll dive deep into the tea form of CBD and thoroughly talk about all you need to know.
A closer look at CBD tea
 Just like regular tea, CBD tea has a very pleasant and soothing taste with the added benefit of relieving pain and anxiety.  It can be infused with flavors such as cinnamon, lemon, and honey to have a better taste just like any other tea. Most people enjoy the prepared blend of the CBD tea as it is said to be more effective and easier for your body to process especially when you add fat in the form of milk or cream to your tea.
Types of CBD Tea
There are various types of CBD tea; and this is so because the compound which is usually found in hemp can be combined with other ingredients just like it is normally found in regular teas. These ingredients can include common herbs and spices such as turmeric, ginger, mint, and chamomile. Few manufacturers wish to retain the cannabis fragrance; they achieve this by adding the actual plant to the teabag. Some prefer to add some other forms of CBD such as water-soluble oils and alcohol-based tinctures to an already prepared cup of tea. 
CBD teas can also be differentiated through their varying strengths that are usually measured in milligrams. Some teas have just about 5 mg while others can have as high as 62.7 mg per bag. However, it is important to keep in mind that tea does not offer correct dosing of CBD which refers to a single serving filled with potential medicinal benefits.
Buying Your CBD Tea
Having known about the different types of tea out there, you can select anyone based on your preference and need. While getting your CBD tea, it is important to keep an eye out for a few things that will enable you to get the best out of your CBD tea. Also, for a beginner or someone just trying out a different type of tea, it is necessary to be careful by starting with a low dosage as it could affect you differently. What purpose you want to put your tea too is also a major determinant in selecting your tea; it is at this point that you could select a full spectrum, industrial or caffeine-free blend.
The Tea Preparation Method
The ingredients to be used in the preparation of a CBD tea vary based on preference and the purpose which the tea is meant to serve. Here is a typical example of a list of CBD tea ingredients:
1 teabag of CBD tea
1 cup of hot water
1 tablespoon of honey
A lemon peel
1 cinnamon stick
Some cream or milk (based on your preferred taste)
After getting all the required ingredients, you can add the lemon twist, honey, cinnamon stick, and the CBD tea bag in a mug, Next, fill the mug with hot water and leave it for a few minutes to steep (to your liking or based on the recommended brewing time for the type of tea). After this is done, you can remove the teabag, add some milk or cream and stir and your CBD tea is ready to drink.
Remember, though this is similar to any other tea, you should not make a cold tea from it as heat is important in activating the CBD. Also, if you will be using milk or cream, try as much as possible to avoid lemon juice which can make them curdle in your tea. The flavor from the cinnamon stick and the lemon peel will keep infusing into your tea so you do not need to remove them. Also, you can substitute your sweeteners and dairy products based on your preference as long as the tea has a fat content. Alternatives such as almond, soy and dairy milk among others are options available for you.
On a final note, individual state laws regarding the legality and use of CBD are different but the 2018 U.S. farm bill approves the use of industrial hemp which contains CBD. This is why you should probably make proper checks when buying your tea that it is industrial hemp-based to be on the right side of the law. Besides, though CBD is known to have health benefits and generally safe, it is still advisable that beginners take it slow and start with small doses.
CANNABIS TEA AND STEEPING IDEAS, READ MORE..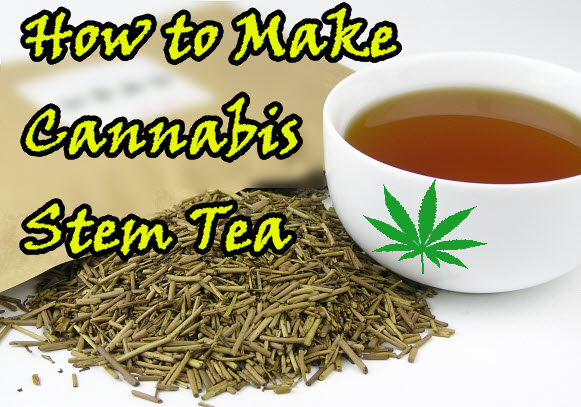 USING CANNABIS STEAMS TO MAKE TEA, YOU BET READ HOW.
OR..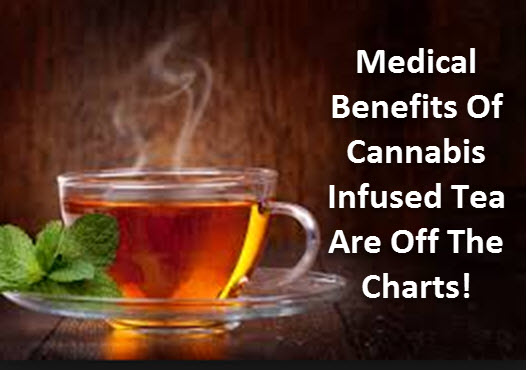 WHAT ARE THE MEDICINAL BENEFITS OF CANNABIS TEA?
OR..
HOW TO MAKE A TASTY MARIJUANA TEA DRINK, READ THIS!