Illinois Legalizes MMJ As An Opioid Alternative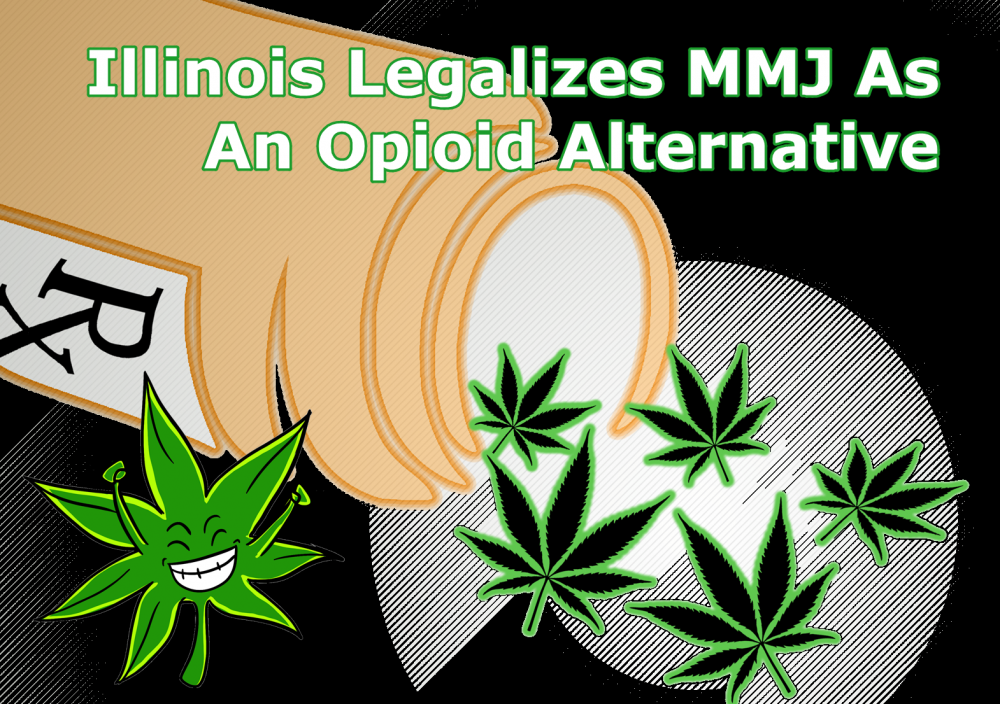 This week saw a landmark milestone for Illinois, which is now the 4th state where cannabis can legally be prescribed by physicians as an opioid substitute. Illinois joins the ranks of New York, New Jersey, and Pennsylvania in doing so.
Senate Bill 336 was signed into law by Republican Gov. Bruce Rauner on Tuesday. SB336, the Alternatives to Opioids Act, took effect immediately, and now doctors all over the state can recommend marijuana for any "medical condition for which an opioid has been or could be prescribed by a physician based on generally accepted standards of care." Additionally, the new law also comes with other changes affecting Illinois' MMJ program. One of these is the elimination of fingerprinting and reduction of background checks for those applying to the state MMJ program if they have one of the 40 qualifying conditions. The new bill also makes it much easier for patients to apply online, which now gives them a temporary receipt which can be taken to a dispensary to obtain their medication while their application is still being reviewed.
Gov. Rauner has been known to oppose cannabis and had reservations about expanding the Illinois MMJ program. However, he's a believer that SB336 will be helpful in addressing the opioid epidemic. In Illinois alone, 2,000 people died of opioid overdoses in 2016.
"Opioid abuse disorder is taking the lives of Illinoisans, thousands of lives. Opioid abuse disorder is disrupting and destroying families across our state and across the country," Rauner said while signing the bill into law. "We've got to do everything we can to stop this vicious epidemic, and today I'm proud to sign a bill that helps us stop this epidemic."
He also mentions that there is "clear evidence" that cannabis legalization has helped to reduce opioid overdose deaths among pain patients, as seen in states with MMJ programs. "It's clear that medical marijuana treats pain effectively, and is less addictive and disruptive than opioids," Rauner says.
The Chicago Tribune also reports that many health authorities are pleased about the new law. Suzanna Carlberg-Rachich, DePaul University's director of research for the alliance and assistant professor of public health, is welcoming of the new measure to prevent more overdose deaths while providing patients with a less harmful alternative for pain relief. "This is a great step in the right direction," she says. "I'm pleased to see an alternative for pain management that doesn't have any potential for fatal overdose." Meanwhile, Dr. Nirav Shah of the Illinois Department of Public Health, acknowledges the research proving that cannabis is effective for pain and can reduce the need for opioids thereby decreasing opioid related deaths. Shah cites a study from the National Academy of Sciences saying that there is "substantial evidence" that cannabis is helpful in treating adults with chronic pain. "And initiatives like this frankly just makes sense," he says.
What To Know About The Expansion Of Illinois' MMJ Program
The changes for the Illinois law are significant because it not only makes access to cannabis easier, but it also allows more people even more access to their medicine. Patients who qualify for cannabis as an opioid replacement can purchase pot at a licensed dispensary for a 90-day period although this can be renewed as long as a patient has physician approval.
However, patients that have other qualifying conditions have a certification that lasts three years, which was lengthened from the initial one year period. Qualifying patients may purchase a maximum of 2.5 ounces every two weeks. Both the state health chief and the governor have endorsed the use of cannabis as a painkiller alternative, although Illinois is still battling out in court when it comes to the possibility of adding intractable pain to the list of qualifying conditions. Intractable pain is defined as pain that is treatment-resistant. But the state has appealed the ruling.
The state medical marijuana program is still in its pilot phase, which will be until July 1, 2020, including SB336.
Illinois currently has 38,000 people enrolled in the MMJ program, known as the Compassionate Use of Medical Cannabis Pilot Program Act, which has been around since January 2014. They're one of the 30 US states that have currently legalized cannabis for medical use. The state is known to have some of the most restrictive MMJ programs in the country, but hopefully the new law can significantly increase the number of patients who are qualified to use cannabis.
State lawmakers have already endorsed legalizing cannabis for recreational use, but Rauner is up for his reelection come November and he has repeated time and again that he is opposing adult use legalization. However, JB Pritzker, Democratic candidate for governor, does support legalizing recreational cannabis. Rauner also just signed the Industrial Hemp Act last week, which has lifted the restrictions on producing industrial hemp in the state.
OTHER STORIES YOU MAY ENJOY…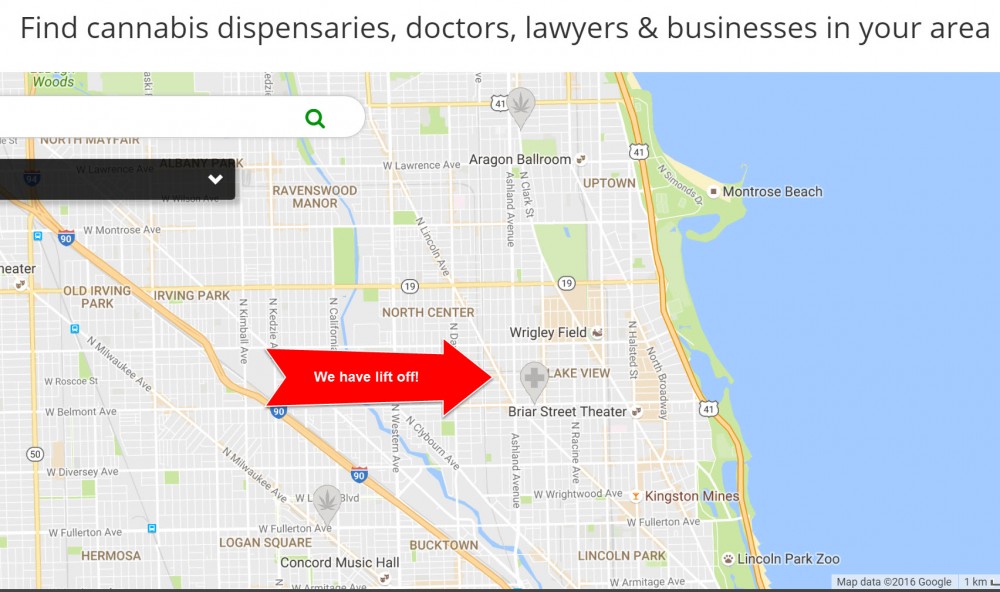 CHICAGO DISPENSARY MAP UPDATED, CLICK HERE.
OR..
ARIZONA AND ILLINOIS GO MEDICAL CANNABIS, CLICK HERE.