Colorado couple combines weed and rock climbing. And you'll never guess how. But they need your help.
Kimberly and Kyle Vines of Denver, Colorado co-founded Kush Climbing – together as a team they make rock climbing gear out of hemp canvas, recycled deep sea fishing nets, and other sustainable materials. Kush Climbing is looking to shake up the outdoor and climbing industries by introducing a product that has a low environmental impact without sacrificing on style or functionality.
The OG Kush Crash Pad is the first major product that the couple is bringing to market through their Kickstarter campaign. Though a Kush Crash Pad sounds like your buddies smoked out living room, it's actually fall protection for rock climbers who don't use ropes. Truly bringing a whole new meaning to "safety meeting."
The company has taken shape over the last 16 months – born on the road. The original business plan for Kush Climbing came to life in the seats of the VW van that the couple used as their climbing-adventure vessel taking them all around Joshua Tree and Yosemite National Parks. Penciled –in ideas exploding from a Joshua Tree guidebook quickly helped The Vines discover that this would be a spendy venture, but they were committed. They ditched their downtown Denver apartment and moved into a 1976 RV affectionately named Big Bertha.
Kyle's engineering background as a Special Project Manager Cannabis-related Engineering Firm, and Kim's extensive climbing experience helped in the early development of the world's first hemp crash pad.
The two quickly learned how to sew as they crashed friends' basements creating early mock-ups and designs. They weren't alone, though – good friends and industrial designers assisted in refining the product line for Kush Climbing.
After products were refined and completed, Kim put her marketing background to work. She arranged for demo events and completed in-depth market research to make sure Kush was on the right track. These efforts have helped to make the local Colorado climbing community not only aware, but also very excited about the start of Kush Climbing.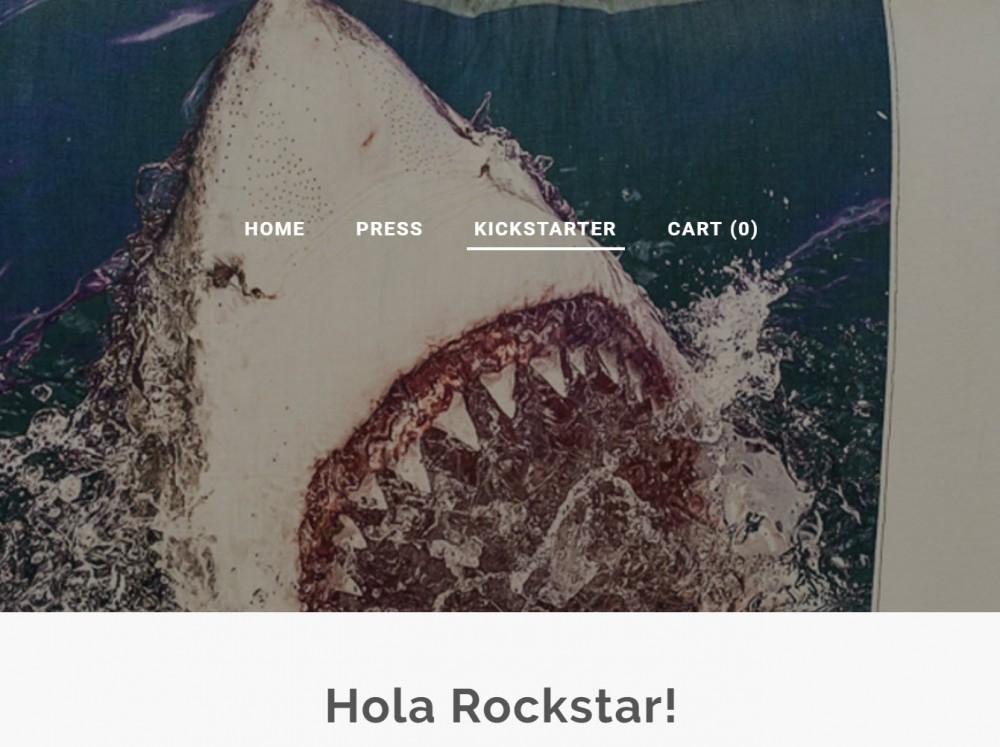 With the community behind them and manufacturing plans established, Kush Climbing launched a Kickstarter campaign. This campaign will allow for the order of bulk material purchases to meet manufacturing minimums.
That is where Kush Climbing is today. 24 hours to completing their Kickstarter and bringing their products to the masses.
They have built a strong community that has helped to get them to this point. One of Kush's first ambassadors was Robert Quesada. He is well know as @climbersforcannabis on Instagram. His efforts are to show that the Cannabis plant is a natural healing remedy and to highlight the active and adventurous spirit of Cannabis advocates. This was recently shown in an article in Dope Magazine.
Together Kush Climbing of Colorado and Harborside Health Center, based in California, who sponsors @climbersforcannabis are making Robert a custom hemp Kush Crash Pad that is branded with the Harborside logo. A perfect blending of two sides of the cannabis industry.
Kickstarter has been a dream to work with, they made it simple for the couple to get things up and running as quickly and smoothly as possible.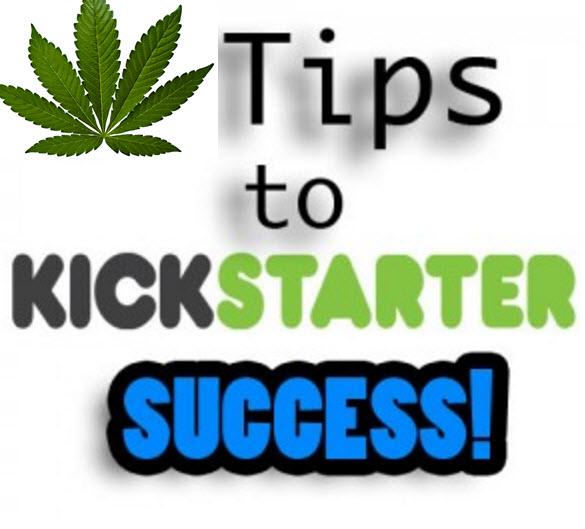 Prior to launch, The Vines had some serious work to do –
Calculate exactly what funds were needed from the Kickstarter campaign, where those funds would be allocated, and the amount of product they would help produce.
Kim created a strategic marketing plan choosing media outlets, word of mouth, conventions, etc. that would be utilized during the campaign.
Hours of creating copy, graphic materials, and marketing content. Videos were made, press releases typed & re-typed, social media content, photos, and more!
The fun part – choosing the rewards. The couple wanted to continue along the sustainable material path while also providing useful items for their supporters – triple checking their accounting to ensure funding would cover both rewards and final product.
Submit everything to Kickstarter —- and wait.
Kickstarter gives the greenlight! All the couple needed to do was choose the campaign's life cycle between 30-60 days and they were ready to go.
Kyle and Kim patiently waited while making adjustments here and there during the first couple of days of the Kickstarter campaign, but with the help of friends, family, media, industry experts, and more, they saw an increase of intrigue and stoke for something they've been and will continue to work extremely hard on.
Now it's up to the community – this is your opportunity to be a part of revolutionizing what we, as a society, do with Hemp!

About the product:
– Our 100% organic hemp canvas is sourced locally in Glenwood Springs, Colorado. This keeps Kush Climbing from increasing costs and greenhouse emissions incurred from shipping the textiles.
– 2% of sales go to non-profits. 1% will go to environmental cause through the Patagonia started organization, 1% For The Planet. The other 1% of sales will go to social causes ranging from food banks to organizations such as Paradox Sports, who champion adaptive athletes.
– Artists collaborate with Kush Climbing to generate unique designs to be printed on the landing zones of the OG Kush Crash Pads and Kush Duffel bags. A revolutionary process has been developed which allows for absolutely any design to be printed on the Hemp canvas.
– You don't have to be an artist to get a custom design. The graphics team at Kush Climbing can take any idea and turn it into a one of a kind design for your handmade in USA Kush Climbing gear.
They are so close to making this dream into a reality. With your help their campaign will be a success and bring real change to the world. Go here: kck.st/1XjvSPf and back their unique project today.
Check them out here  Kush Climbing – www.kushclimbing.com and OG Kush Pad Kickstarter – kck.st/1XjvSPf
OTHER ARTICLES YOU MAY ENJOY…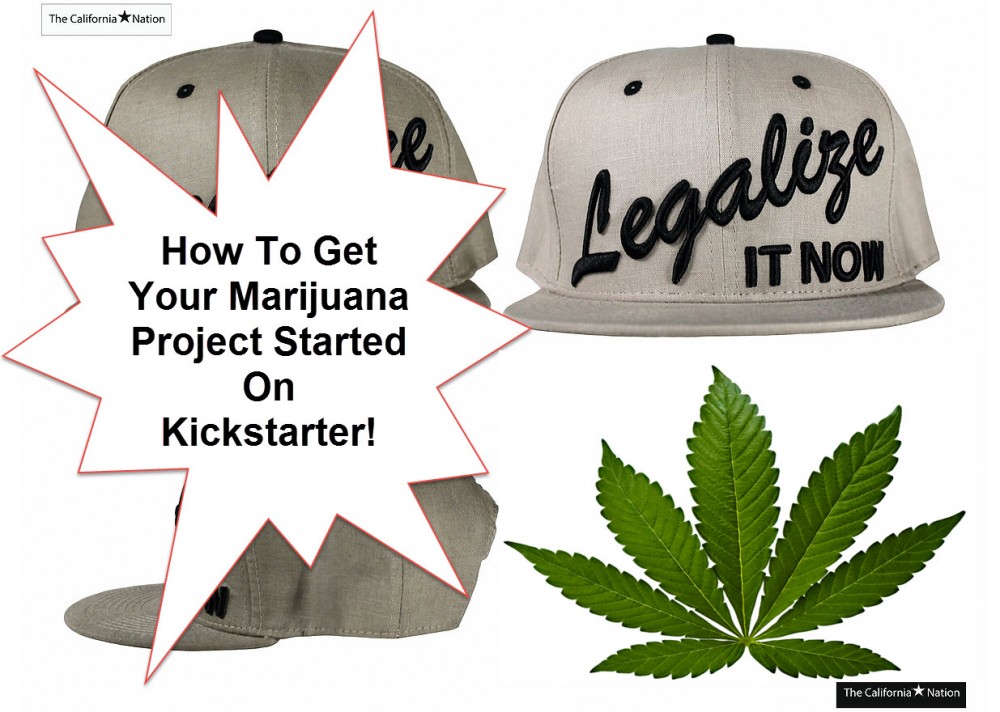 HOW TO GET YOUR MARIJUANA PRODUCT ON KICKSTARTER..CLICK HERE TO READ..
OR..
CANNABIS STARTUP INCUBATOR IS TAKING APPLICATIONS, CLICK HERE TO READ..
High & Marijuana Blog | Cannabis