Legalizing Cannabis in Canada – Buy Up to 30 Grams and Grow 4 Plants at Home
The past decade a global drug reform is happening; a series of several National liberal laws slowly appear . Some years ago only the Netherlands were planning new and innovative policies based on what is now known as harm reduction and medical marijuana policies. A big change was initiated by Portugal who decriminalized all drugs in 2001.Some years later Colorado and Washington passed bills legalizing marijuana, in 2012. Also Uruguay was the first country to legalize Cannabis for recreational use in 2013. And now it it's Canada's turn to embrace cannabis. Canada will be the first G7 nation that will make marijuana legal.
The last decades the popularity of cannabis has been steadily grown in the country and Canadians are among the heaviest users of marijuana in the world according to some statistics.
Trudeau's government has proposed one of the most different approaches that prioritizes health and harm reduction. The Prime Minister of Canada  wants to protect the youth, and counter the damaging effects of over-criminalization for drug related offences.
As a result of his policy, very soon Canadians will be able to legally buy marijuana .
Like every innovative policy, the legalisation of Cannabis will bring challenges but also opportunities for Canada as it starts changing the rules of the game.
Recreational marijuana will now be sold in special retail stores. The retail stores must follow strict regulations that will guide advertising, reporting, keeping of records and security. Moreover, adults that are at least 18 years old can buy up to 30 grams of cannabis. They are also permitted to grow four cannabis plants at home.
What about Public Health?
The government is promoting how the legalization of cannabis will separate cannabis from the rest of the other illegal or even legal (like alcohol or tobacco for example) harder drugs. This means that the quality of the available cannabis products will be monitored and improved. The overall public health is expected to be improved. The government focuses not only on public security but also on public health.  As all the cannabis will be heavily taxed, a big part of this income will support the needs of Canada's Health system. The Canadian government says that provinces will get three-quarters of the annual receipts from the tax revenue related marijuana sales.. By freeing up of enforcement dollars towards improving Health services to the citizens.
New opportunities from the New legal market
As the organized crime groups will lose their control of distribution and the profits, the government  will be easier to control the market as with any other products. The federal government will be responsible for regulating the production of cannabis, creating the new legal framework and the provincial and territorial governments will be responsible for creating the regulatory regimes and governing certain aspects of the legalization framework, including distribution. Each province in Canada will its own legalized market with a special legislation. The provinces will be responsible for regularizing the sales process and determining the usage.
A whole new economy will start rising. Legal cannabis will generate new jobs and new companies and new stock market earnings. A lot of investors keep an eye on the Canadian marijuana industry, as seems to be a lot of growth.
Recreational marijuana can make a huge difference in profits as momentum is clearly on the recreational use and companies are focused on launching new products in order to position themselves in recreational retail channels. Once recreational marijuana becomes legal, it so expected that at least 65% of Canadians would get the marijuana strain of their preference from legal sources.
The World is watching
Canada is a big country. Politicians and experts on drug policy are keeping an eye on the new challenges and opportunities that Canada is facing  as it moves ahead with its plans to legalize cannabis. Canadian citizens will be warned that admitting to the use of marijuana might prevent them from being allowed to cross the United States border. This is because regulations are different in the United States. In the United States, marijuana is still classified as a Schedule 1 drug that has a high potential for abuse and has no accepted medical use according to the DEA (Drug Enforcement Administration).
But we will have to wait to see what future will bring and how all those plans will work in real life.
An online survey of 1,500 Canadians revealed that the respondents said that they were looking forward to purchasing marijuana legally.
The way Canada approaches cannabis leaves behind a failed model of prohibition that's made organized crime rich and legalization emerges as a policy now more plausible than ever.
OTHER STORIES YOU MAY ENJOY…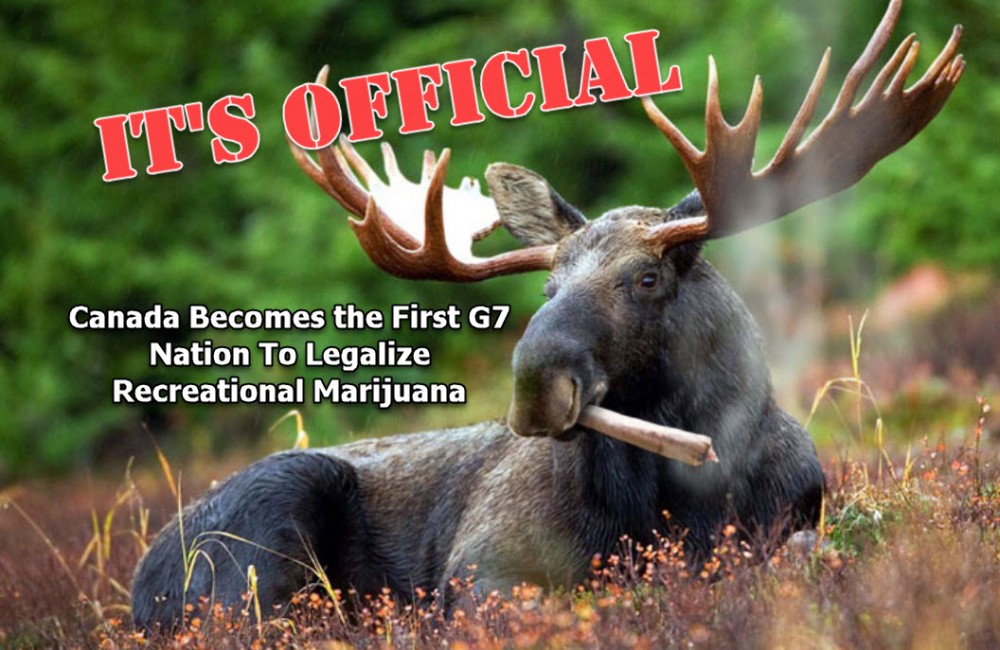 CANADA LEGALIZES RECREATIONAL CANNABIS, CLICK HERE.
OR..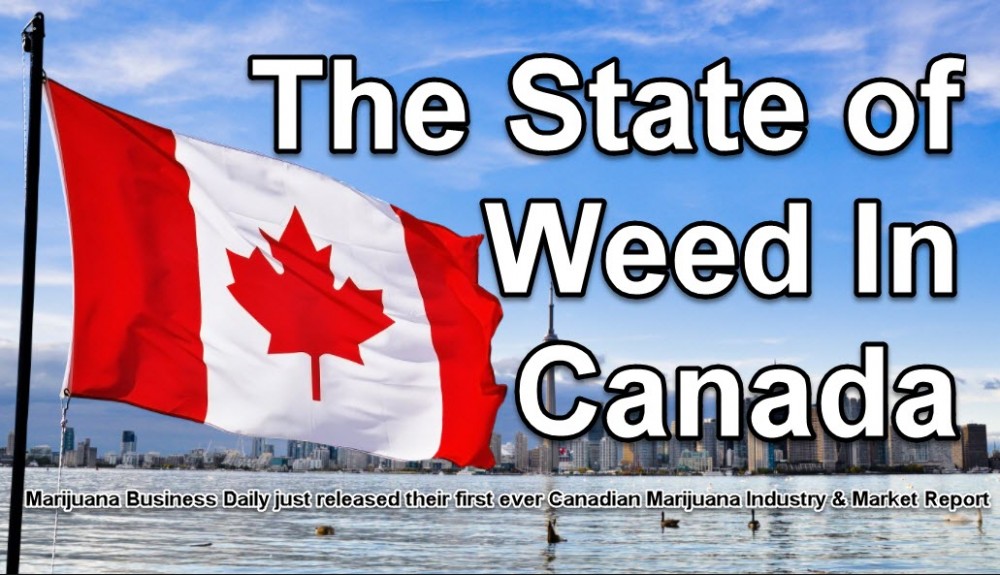 CANADIAN CANNABIS NUMBERS, CLICK HERE.