Levi's Collaborates With Outerknown For A New Hemp-Based Sustainable Clothing Line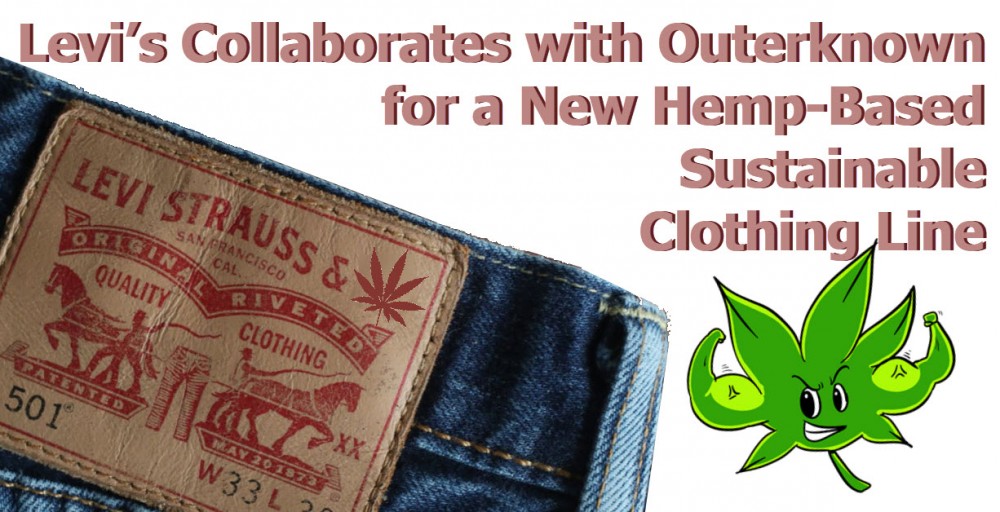 Hemp has been used in clothing, bags, and apparel since ancient times, but it hasn't gone mainstream – until now.
Iconic denim jeans brand Levi Strauss has just released their brand-new capsule collection featuring sustainable clothing made of "cottonized hemp" denim, together with Outerknown, a brand known for sustainable fashion.
Hemp is perhaps the most sustainable material that can be used for fabric; cultivating it requires much less water and soil compared to traditionally grown cotton. However, hemp has a rougher coarse texture that has prevented it from becoming widely accepted in the fashion industry. But by using a unique fiber technology that softens it up, the hemp produced by Levi's and Outerknown can't even be distinguished from real cotton.
"We know hemp is good for the environment, but it has always felt coarse," explains Paul Dillinger, vice president of product innovation in Levi's. "This is the first time we've been able to offer consumers a cottonised hemp product that feels just as good, if not better, than cotton."
"We partnered with fiber technology specialists to create a 'cottonization' process that softens the fiber – using very little energy or chemical processing – to make it look, and more importantly feel, almost indistinguishable from cotton," says an announcement from Levi's. It's the first time Levi's has been able to use special hemp in their designs.
The Levi's Wellthread x Outerknown capsule collection just launched last March 4, in time for Spring/Summer. It features jackets, board shorts, shirts, tees, and jeans. The jeans and jackets were made using a 70/30 mixture of cotton and hemp respectively, while the hemp came from rain-fed crops that required no extra irrigation, which successfully reduced the need for water in growing it by 30%. Meanwhile, the t-shirts were made using both cotton-hemp blends as well as recycled denim.
Though the collection represents Levi's first time to use special hemp in their clothing, their original jeans – from before the 501s were launched – were actually made with hemp. During the 1850s, Levi Strauss was aware of the incredible durability of hemp long ago, so it was only natural for him to start making pants out of them. The rugged and sturdy nature of hemp plants were ideal for the needs of California's Gold Rush miners while also being an environmentally friendly alternative.
Hemp In Clothing Makes Total Sense
One of the lesser-discussed aspects of fashion is its disastrous impact on the planet. Plastic is getting all the bad rap, but in fact, the fashion industry is the second biggest polluter in the world – with the first being oil.
In the countries that manufacture garments, clothing, and textiles, dirty and toxic wastewater coming from factories are thrown into the rivers. Wastewater from clothing and garment factories contain highly hazardous substances including mercury, arsenic, and lead among many others. As a result, marine life as well as the millions of people who rely on rivers as a source of food and water are all harmed by it. Most people don't realize that the contaminated waters eventually go to the sea, and will inevitably spread throughout the rest of the planet.
Additionally, the manufacturing of synthetic fibers that account for 58% of all the textiles on the planet, requires the use of fossil fuels. So to make synthetic fibers, fossil fuels are released into the environment. Meanwhile, the production of natural fibers including cotton requires no fossil fuels although in order to color them we end up causing water pollution.
This is why using more hemp in clothing just makes total sense – for people and for the planet. Most companies who already make hemp clothing resort to environmentally-friendly coloring, and they don't use as much cotton while reducing the amount of water used.
Every year, we throw away several pounds of clothes, and when you consider how much clothing the rest of the world disposes, you're talking about an environmental disaster.
Hemp is an extremely durable textile; it can be worn for many decades and can withstand wear and tear. That's why it was so helpful for the California Gold Rush miner! Hemp clothing is also resistant to microbes, mold, and mildew; it's breathable and offers great insulation. The benefits of using hemp clothing are endless and we only hope to see more popular fashion brands turning to this material to spread awareness of its benefits.
OTHER STORIES YOU MAY ENJOY…
HOW HEMP CAN SAVE OUR PLANET, CLICK HERE.
OR..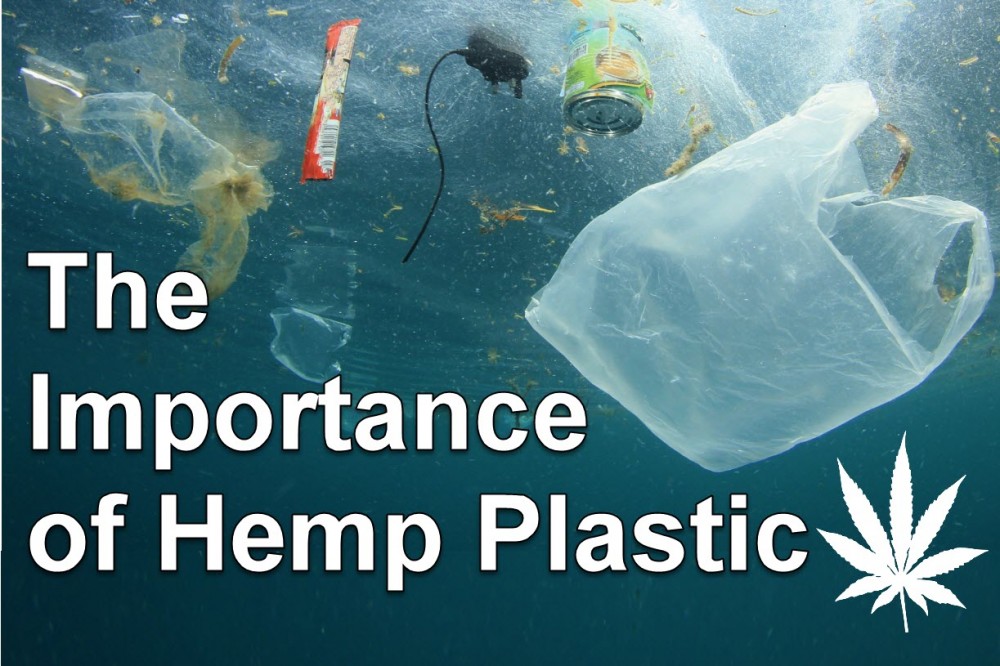 HOW HEMP PLASTICS CAN SAVE THE OCEANS, READ THIS, CLICK HERE.