Marijuana Arrests Reach A Record Low After 2 Decades
Last week, the FBI released statistics revealing that there's been an all-time low in marijuana arrests despite a small rise in 2014. In two decades, the number of arrests is at a record low. The crime statistics reveal that after a major crackdown on cannabis last 2007, the number of marijuana-related arrests have steadily decreased.
Based on the FBI's figures, in 2015 there were 643,121 arrests made around the country which is 26% less than the 2007 figure of 872,720. A significant majority of these arrests were because of marijuana possession instead of cultivation or selling.
It's become clear that nationwide support for cannabis legalization is also at an all-time high. The District of Columbia and 4 other states have already legalized recreational use of marijuana while medical use has been legalized in 25 states as well as the District of Columbia. In the upcoming November elections, more states are expected to vote for recreational as well as medical use of cannabis.
Despite numerous states softening up on penalties for marijuana-related arrests, an arrest can still affect a person significantly, according to a study from the Drug Policy Alliance. According to the report, "A marijuana arrest is no small matter." The report also indicates that people who are arrested for marijuana-related crimes have to go to prison even if it's just for a day. People who are arrested for marijuana crimes face a tarnished criminal record which can affect their ability to find jobs and have access to decent housing despite a 24-hour prison term.
Another interesting aspect about the crime stats from the FBI show that in general, cops are spending less time enforcing marijuana laws as compared to other more harmful drugs, which actually require more attention from law enforcement agencies.  In 2010, half of all drug arrests were accounted by sale as well as possession of cannabis. By 2015, the number of arrests as a result of sale and possession of cannabis dropped to 43% although the statistics reveal that there were much more arrests for heroin and cocaine as well as other non-narcotic drugs. But no matter which way you look at it, the figures still tell you that there is one marijuana-related arrest every minute.
According to the Drug Policy Alliance, the marijuana-related arrests are "he engine driving the U.S. war on drugs". It's not surprising when you consider that marijuana enforcement is costing American taxpayers $ 3.6 billion based on a document by the American Civil Liberties Union.  The Drug Policy Alliance also states, "The huge number of marijuana arrests every year usurps scarce law enforcement, criminal justice, and treatment resources at an enormous cost to taxpayers."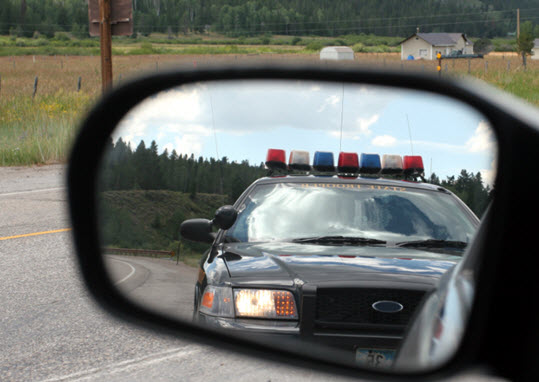 Due to the positive changes in legalization laws for certain states, cops can no longer arrest adults for owning small amounts of pot. In Colorado for example, the 2012 initiative eradicated penalties for marijuana up to one ounce, for adults 21 and above. Prior to the legalization, this was still considered a minor offense.  According to the Drug Policy Alliance, possession cases in the state dropped by a whopping 84% between 2010 and 2014. Washington state experienced results that were just as historic, thanks to legalization. The American Civil Liberties Union found that possession cases dropped 98% between 2011 to 2013!
In Alaska, where cannabis has been legalized since 2014 although possession was decriminalized since the 1970's, saw pot-related arrests drop from716 to 290 during 2014-2015, based on data from the Alaska Department of Public Safety.
In Washington DC, possession was decriminalized in 2014 and a year later legalized home cultivation, sharing, and possession. As a result, arrests from marijuana possession decreased to just 10 in 2015, from 2,000 in 2011.
Despite these statistics, we owe the major drops in marijuana arrests to New York and California. Since California lawmakers ruled that possession of an ounce or less of cannabis a civil refraction back in 2010, misdemeanors dropped to just 7,764 from 54,849. In New York, marijuana possession arrests plunged to 17,000 in 2015 from 50,000 in 2011.
Although generally  – this is good news – marijuana arrests are still arrests and it's still a problem that our lawmakers need to fix. Possessing marijuana doesn't make one a criminal and it doesn't mean that they need to suffer the humiliation of spending even just a night behind bars, nor do they deserve the penalties that can affect their future.
OTHER STORIES YOU MAY ENJOY…
THE DOWNSIDE OF MARIJUANA, GETTING BUSTED BY THE COPS, CLICK HERE.
OR…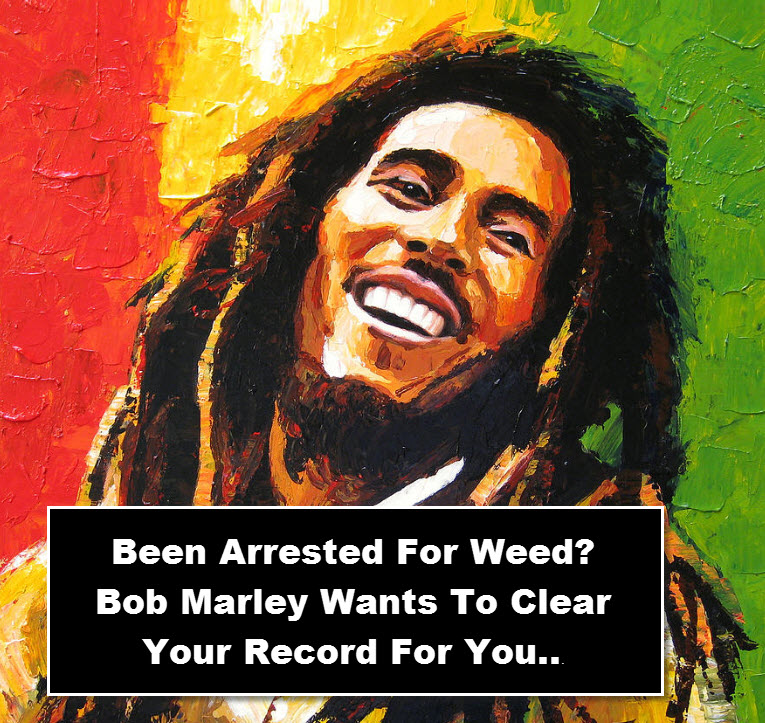 BOB MARLEY WANTS TO CLEAN UP YOUR ARREST RECORD, CLICK HERE.