More Medical Schools Adding Cannabis To Curriculum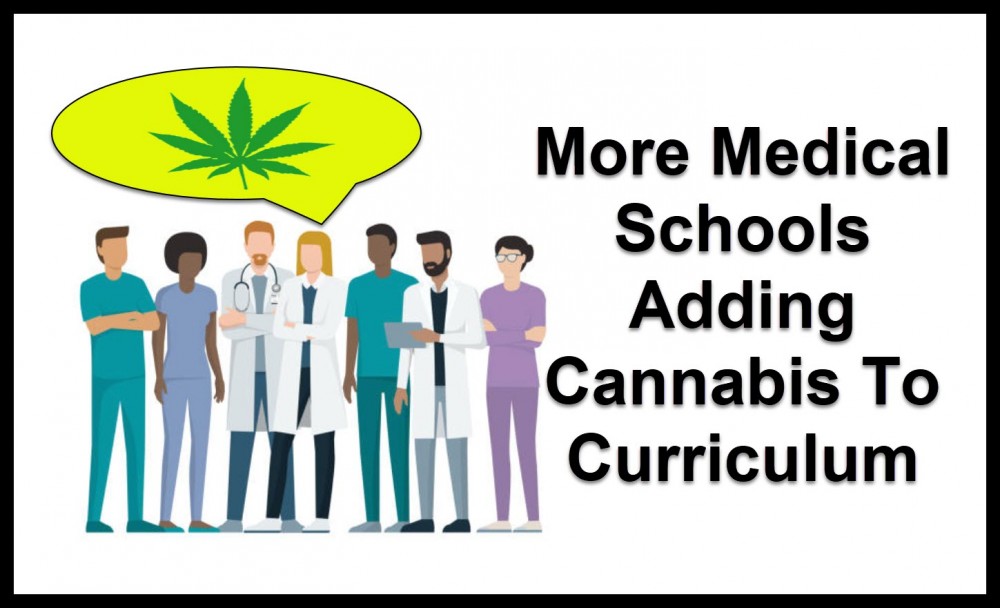 Increasing acceptance of cannabis as medicine may be upon us, but without doctors and physicians who are equipped with the knowledge to recommend it, many patients may not feel confident taking it.
Additionally, physicians' lack of knowledge in cannabis' medicinal benefits has been a common sentiment among the medical community. Considering that it's a natural substance, it goes against the grain of what a majority of our doctors studied in med school.
Finally, a new study revealed that more pharmaceutical schools are adding medical cannabis to their curriculum. The study's findings, which was published in Currents in Pharmacy Teaching and Learning, verify that there is a growing cultural acceptance when it comes to using cannabis as medicine.
Researchers from the University of Pittsburgh School of Pharmacy surveyed 140 pharmaceutical schools in the country, and half of them participated in the survey. They discovered that 62% of pharma schools in the USA are already teaching medical cannabis to their students. Most of them said that MMJ was introduced to students before they get to their 4th year of studies. Other findings from the study showed that colleges and schools don't include cannabis in their curriculum, while 23% intend to start offering it within the next year.
The findings are significant as it mirrors the changing attitudes of the professional medical industry in seeing cannabis as an alternative form of treatment. "With more states legalizing medical marijuana, student pharmacists must be prepared to effectively care for their patients who may use medical marijuana alone or in combination with prescription or over-the-counter medications," conclude the study's authors.
A 2017 survey conducted by Washington University School of Medicine researchers took a look at the curriculum database of the Association of American Medical Colleges (AAMC). They discovered that cannabis hasn't really been addressed by the country's medical schools. "Medical education needs to catch up to marijuana legislation," says senior author of the study, Laura Jean Beirut MD. "Physicians in training need to know the benefits and drawbacks associated with medical marijuana so they know when or if, and to whom, to prescribe the drug."
Beirut explains that while patients request information from doctors about cannabis, most of the issues are topics that doctors have no formal training and hence they don't feel confident recommending it. The researchers found that only 9% of schools in the AAMC database says that they teach cannabis to their medical students. "As a future physician, it worries me," reports Evanoff, a medical student. "We need to know how to answer questions about medical marijuana's risks and benefits, but there is a fundamental mismatch between state laws involving marijuana and the education physicians-in-training receive at medical schools throughout the country."
Even if medical professionals still believe the education system leaves much to be desired, many of them to believe that cannabis should be legalized for both medical and recreational purposes. A Medcsape Medical News poll earlier this year show that 67% of 1,800 medical professionals surveyed support cannabis legalization for adult-use and medicinal purposes, and 53% back legalizing just recreational pot.
Non-Medical Schools Also Adding Cannabis To Curriculum
On the bright side, more schools are adding cannabis to their curriculum, including non-medical schools. A report by Forbes in 2017 reveals that accredited institutions such as Ohio State University and the University of Vermont have already started offering courses on cannabis biology and consumption, as well as classes that teach students how to navigate the legalities around it. Some of these subjects include a UC Davis undergraduate class on Physiology of Cannabis, Ohio State University's Law School covers Marijuana Law, Policy, and Reform; the University of Washington has a course on Medicinal Cannabis and Chronic Pain for medical professionals, and the University of Vermont Larner College of Medicine offers online classes.
Oaksterdam University also offers non-accredited classes for medical professionals. "Educating people about the science of cannabis and the legal issues surrounding it allows people to enter the industry in a more legitimate way, equipped with real data and real knowledge, not myths," Shannon Vetto, a Seattle cannabis consultant, told Forbes. It is more necessary than ever to include cannabis as a legitimate course because more people truly are using cannabis as a way to treat a myriad of conditions.
OTHER STORIES YOU MAY LIKE..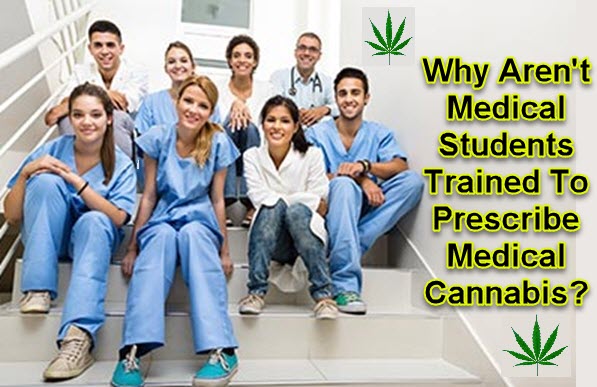 MEDICAL STUDENTS AND MARIJUANA, CLICK HERE.
OR..
WHY CANNABIS SHOULD BE ALLOWED IN SCHOOLS, CLICK HERE.
High & Marijuana Blog | Cannabis