Most Medical Professionals Believe Cannabis Should Be Legalized Recreationally & Medically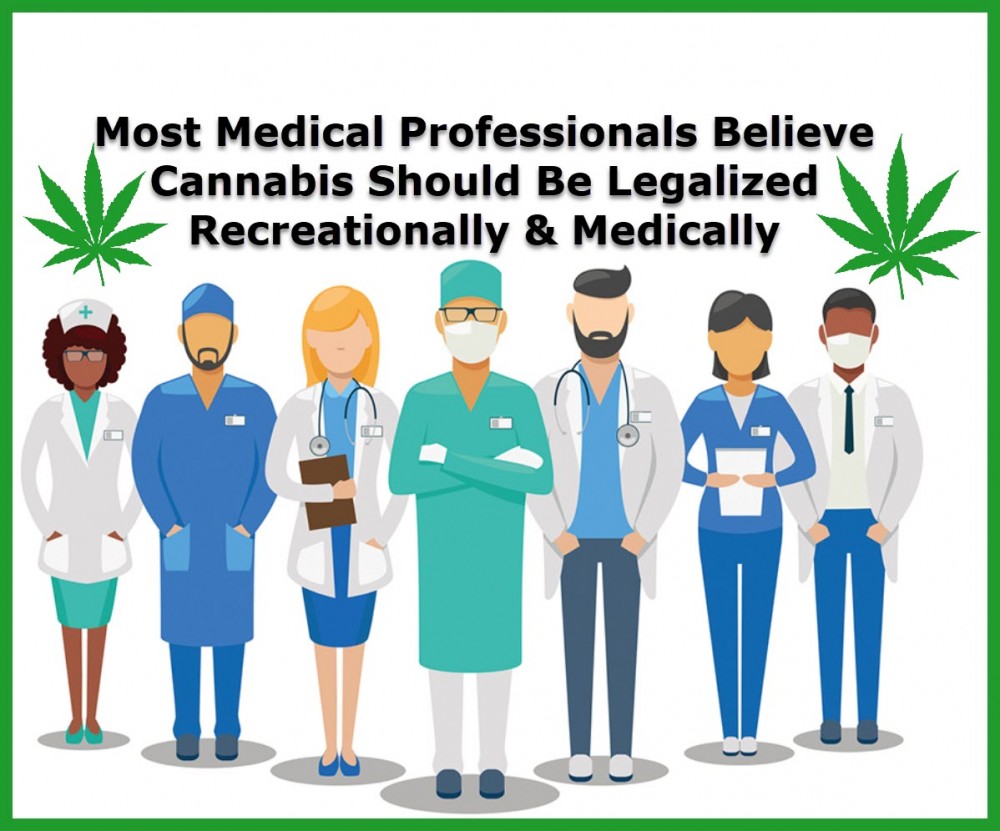 The results of a new poll conducted by Medscape Medical News reveal that most medical professionals believe cannabis should be legalized not just for medical reasons, but for recreational purposes as well.
The poll, which was posted online on May 9, was answered by 1,800 medical professionals. It asked two questions: "Should recreational marijuana be legalized nationally?", and, "Should medical marijuana be legalized nationally?" The participants included 1,054 nurses and advanced practice registered nurses; 417 physicians, 171 professionals in administration and health business, 79 psychologists, and 79 pharmacists.
The results revealed that most medical professionals support legalizing cannabis for both purposes, with 67% saying that they back legalization of medical cannabis nationwide while 53% support legalization of recreational pot.
Breaking down the responses from varying categories of medical professionals, the survey results showed that 82% of nurses or advanced practice registered nurses agree that medical cannabis should be legalized, while 57% agree that recreational use should be legalized. Eighty-eight percent of medical professionals working in the administration and health business field believe support 88% support legalizing medical cannabis while 72% favored legalizing adult-use pot. When it came to pharmacists, 71% responded with support for medical cannabis legalization while 54% support adult-use pot. Lastly, 82% of psychologists back medical cannabis, while 61% believe recreational use should be legal.
The survey also took note of clinicians who live in MMJ-friendly states who recommend the drug to their patients. Fifty-nine percent of them said that they recommend cannabis for medical use; 52% of pharmacists, and 59% of nurses have done the same.
But when they were asked if they use the drug themselves, most reported that they don't, either for medical or recreational use. Psychologists were found to be most likely to use cannabis, with just 6% of physicians, 6% of nurses, and 8% of pharmacists reporting that they were less likely to use it for medical purposes.
The poll had received interesting feedback on its comments online, including this from a registered nurse who said: "Cannabis is often a much healthier option for controlling many symptoms, notably chronic pain, anxiety, seizures, etc. This list is long and growing everyday."
Canada's Doctors Still Unsure About Legalization
Meanwhile, in Canada, another poll showed that as the date for cannabis legalization approaches, many are still divided about support for the drug.
A survey of Canadian family physicians, whose results were released in August, revealed that 47% of general practitioners don't support legalization; 32% back its use, and 21% are still neutral. The survey of 235 family doctors, conducted by MD Analytics, suggest that perhaps more education and awareness is needed for medical practitioners in the Great White North.
"It's interesting that the results were so polarized," says MD Analytics VP of client services, Rahim Shah. "The other interesting thing is that regionally, we didn't notice any significant differences. That level of support, that level of opposition was relatively consistent across the country."
The results reflect the worries of the Canadian Medical Association (CMA); back in 2016, they disclosed to the federal task force for legalization that the government should espouse a "broad, public-health policy", a stand that they have maintained when they sent their recommendations to Health Canada last January regarding Bill C-45. Some of the concerns of the CMA include potential health problems due to cannabis use especially when consumed in smoked form, the risk of addiction, mental illness especially psychosis, and cardiovascular or pulmonary conditions.
According to Dr. Eric Cadesky, Doctors of BC president, Canadian doctors are aware that many people are already turning to cannabis so they should focus their efforts on patient safety instead. He also added that most of the doctors worries are a result of not being informed about many aspects of the plant, such as what it can do to the developing brain. "There are other treatments we know well, are well-studied and we know how to give them," Cadesky says. "We don't know that about cannabis."
Additionally, the physicians who do support cannabis legalization expect a drop in the number of patients who come see them for prescriptions because they anticipate that patients will want to experiment with using cannabis as a substitute for their current prescription drugs.
Shah also added, "Those that supported legalization tend to view recreational cannabis as a viable treatment option."
DOCTORS FOR CANNABIS LEGALIZATION, CLICK HERE.
OR..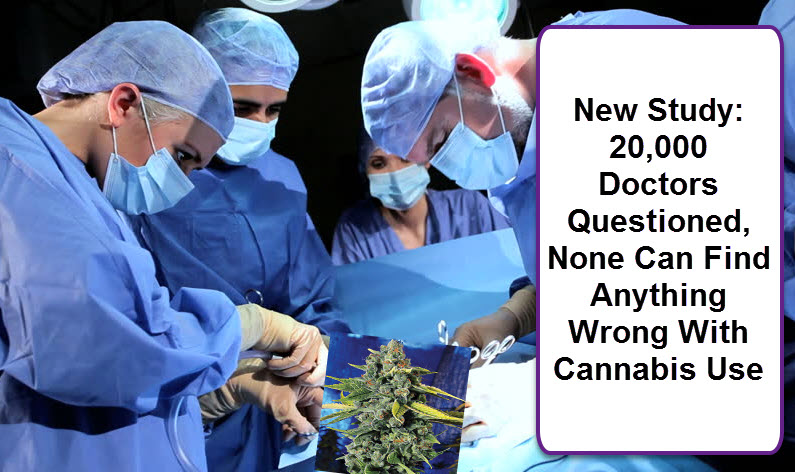 DOCTOS SEE NOTHING GRWONG WITH CANNABIS, CLICK HERE.
High & Marijuana Blog | Cannabis