Mother's Day Special: The Modern Mom's Guide To Using Cannabis & CBD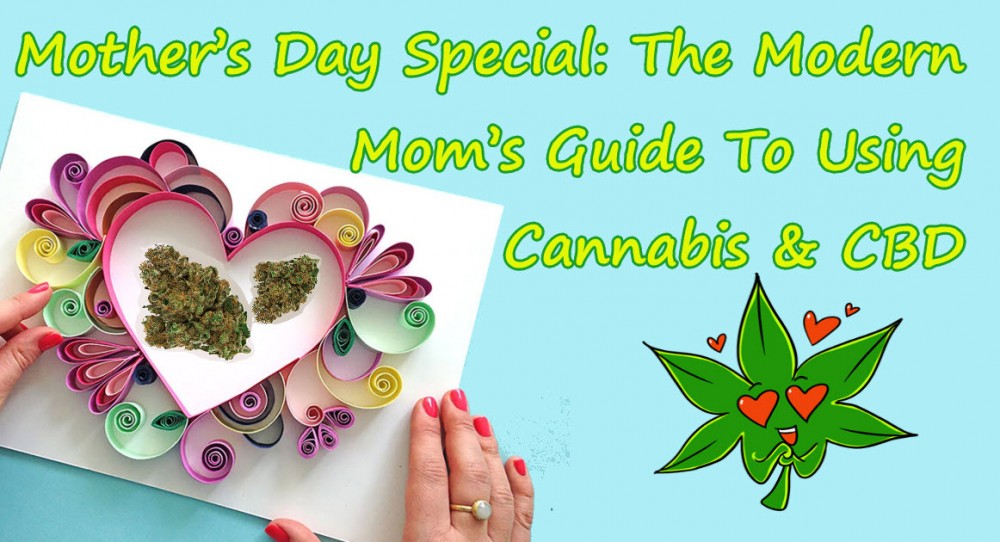 There was once a time when moms who smoked pot were thought to be unfit for raising kids.
Times have changed.
Now that cannabis has been legalized in most parts of the United States, with other countries trying to follow suit, a mom's penchant for getting high is no longer thought of as much different than having some wine to unwind. Because let's be honest – all moms could use something to help them relax. In fact, many progressive moms (and even dads) believe that cannabis use makes you a better parent.
So in honor of Mother's Day this year, we've put together a special guide for moms who want to use cannabis and CBD.
Am I Going To Get High?
Not necessarily. Cannabis products these days come in a variety of forms. Look out for THC (tetrahydrocannabinol) and CBD (cannabidiol); these are the most common and well-known compounds in the cannabis plant. Products that are rich in THC will get you high, while those with a high CBD content won't.
As a general guide to dosing, if you're a newbie to getting stoned, the trick to proper dosage is to start small – ALWAYS. With THC products, start with 5mg and then work your way up gradually.
On the other hand, CBD products, while they won't get you high, will relax you. For some people, CBD is great for taking the edge off a long day – and as a mom, you'd be no stranger to these long days.
What Can I Use It For?
Mothers find a great many uses for THC and CBD products. For some, the psychoactive impact of THC is just as helpful but safer and healthier than getting drunk. For whatever reason that you're really stressed out – whether it's work, the kids, having to juggle another job, the chaos that comes with being a single parent, or everything all at once, THC is a terrific way to put your mind at ease. Just be sure that you're doing it in the comfort of your own home, without any plans of driving or operating machinery.
Both THC and CBD can also be used to give you a restful sleep. Some moms find it difficult to fall and stay asleep because of the worries and anxieties that come with parenting. Depending on who you ask, some find that THC works better for sleep, while others rely on CBD. Then there are those who find that a good mix or a little bit of both go a long way in promoting restful slumber.
Other things you can use THC and CBD for include anxiety, depression, overall stress, PMS, menopause, appetite loss, and improved focus and concentration among many more. There's a whole range of medical conditions that these can help treat, too. But even if you just feel like you need some pampering, there are cannabis-infused topicals and beauty products as well.
It's all about experimenting until you find a strain or product that works best for your specific needs.
How Can I Take It?
Cannabis products are available in virtually every form possible… CBD can be taken in pill form, drizzled into your juice or coffee, eaten in delicious edibles, applied as a patch, or taken sublingually. The same goes for THC, but you can also smoke or vaporize it. Check out the many ways you can administer cannabis products as many of them have certain benefits depending on your needs; for example, some moms prefer to take THC edibles to help with chronic pain or insomnia, since they generally take longer to hit but last much longer.
Is It Legal?
Hemp was legalized last year, though there's still a lot of sticky issues surrounding cannabis and separating CBD from the plant. For as long as the CBD was derived from hemp, there should be no problem at all.
However, moms are still prone to judgment so you might want to keep your CBD or cannabis habit discreet.
I'm Pregnant or Breastfeeding: Can I Use Cannabis?
It's no longer uncommon for pregnant and breastfeeding mothers to use CBD and THC. There are progressive moms who believe that there's nothing wrong with doing so, and there are studies to back up the fact that it's safe.
Bottom Line: Moms can benefit from using THC and CBD for many reasons, and with more mothers exploring its use for sleep, anxiety, and stress. If you choose to go with CBD, it's a non-intoxicating substitute for your boozy habit, and there will always be THC to help you cope when you need something stronger. With all the different forms and dosages easily available today, moms should be encouraged to experiment with this miraculous herb.
WE LOVE MOTHERS, READ THESE…
CANNABIS MOTHER PLANTS, HOW TO KEEP THEM, CLICK HERE.
OR..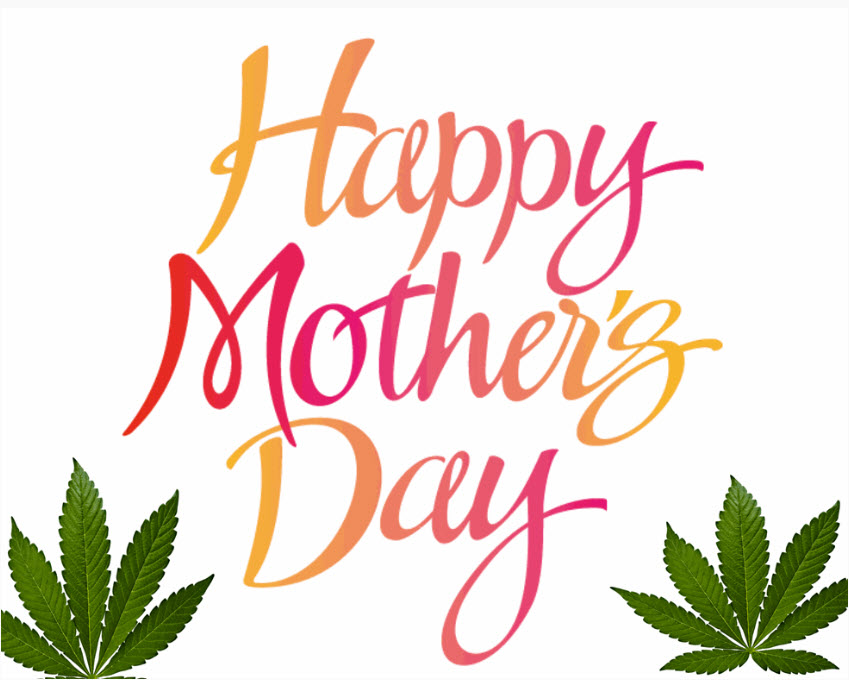 MOTHER'S DAY MARIJUANA IDEAS, CLICK HERE.