South Korea Legalizes Medical Marijuana, Thailand Next?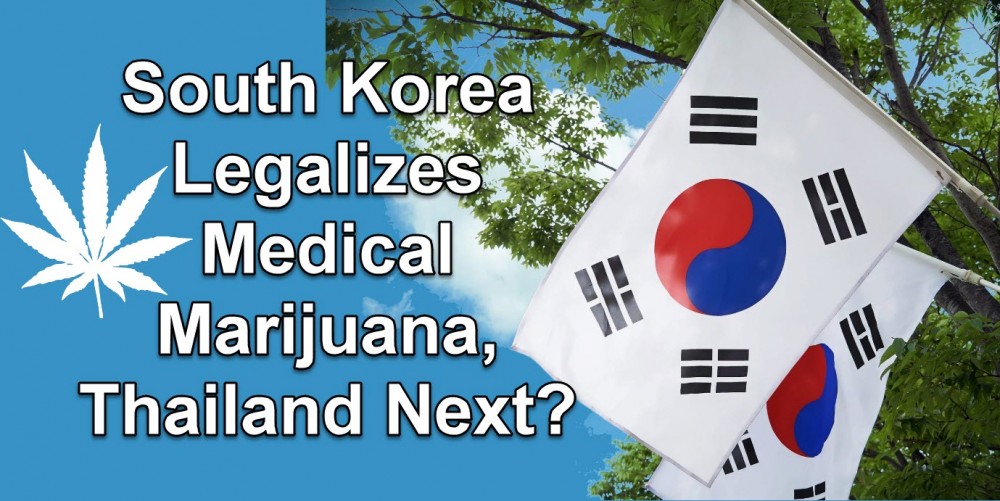 2018 seems to be a significant year in terms of the number of milestone moments for cannabis legalization.
And in yet another historic move, South Korea just legalized the medical use of cannabis, making them the very first East Asian country to do so. A report by MJ Biz Daily reveals how a momentous vote made by the National Assembly successfully modified the country's Act on the Management of Narcotic Drugs law, which would now permit low THC and high CBD medicinal cannabis to be prescribed to patients by a medical practitioner, albeit on a case-by-case basis.
The Korea Orphan Drug Center has been tasked with the regulation of cannabis plants. The government agency was established to assist patient access to uncommon and hard-to-find medicines in the country.
"South Korea legalizing medical cannabis, even if it will be tightly controlled with limited product selection, represents a significant breakthrough for the global cannabis industry. The importance of Korea being the first country in East Asia to allow medical cannabis at a federal level should not be understated. Now it's a matter of when other Asian countries will follow South Korea, not if," says Ela Capital CEO Vijay Sappani.
The Korean Cannabis Association has facilitated obtaining medical cannabis from an Israeli MMJ cultivator, Tikun Olam, as well as Canadian firm York Bridge Capital. "We are making connections with patients' communities and associations of professionals. We have momentum," Kwon Yung-hyun of the Korean Cannabis Association disclosed to MJ Biz Daily.
Last July, South Korea began giving hints that they would eventually legalize medical cannabis when the drug laws gained support from the Ministry of Food and Drug Safety. Back then, the agency said that they would allow the prescription of cannabis-based pharmaceutical drugs such as Sativex, Marinol, Epidiolex, and Cesamet for certain conditions such as the symptoms of HIV and AIDS, cancer, and epilepsy.
This was followed by the creation of a new lobbying group called the Organization of Legalizing Medical Cannabis in Korea last August. The group was formed to help persuade the Korean government to reform cannabis laws and help them recognize it as therapeutic medicine. The first general meeting was held in Seoul, and was attended by numerous prominent figures in the Korean medical industry as well as concerned citizens. The President of the Association of Korean Medicine, Choi Hyeok-yong, spoke at the meeting to rally for new laws that would allow the use of MMJ "to promote the betterment of public health."
Needless to say, efforts have not been in vain.
To say that South Korea's move was shocking is an understatement. Although chemical drugs are more popular as a recreational drug in South Korea than cannabis, it still remains an illegal drug and the authorities still see a handful of arrests for cannabis-related drug crimes. Cops have the liberty to conduct drug tests on citizens, and anyone caught with pot in their bloodstream can face harsh penalties and jail time. On the other hand, foreigners caught with cannabis in their blood stream may face deportation.
Meanwhile, hemp has long been cultivated in South Korea for use in fabrics. When Canada legalized recreational cannabis last October 17, the government sent warnings to South Koreans living abroad that they would be prosecuted based on their home country's laws if they were caught using cannabis even if they live, study, travel, or work in a country where it is legal.
"Weed smokers will be punished according to the Korean law," said a senior police officer last October, in reference to South Koreans who may have been interested in partaking of the newly-legalized drug in Canada. Anyone found guilty may face as much as 5 years in prison. Korean police forces also said that they intend to arrange workshops in Canada as well as Uruguay to make it clear that there are serious risks involved with smoking cannabis in either country, reported the Korea Times. 
Elsewhere in the region, Malaysia and Thailand are among those making small strides towards legalization of medical cannabis. Asian countries are the most notorious when it comes to harsh drug laws including cannabis, but for now it's only South Korea and Sri Lanka that have made progress with cannabis reform.
OTHER STORIES YOU MAY ENJOY…
THAILAND MAY LEGALIZES MEDICAL MARIJUANA, CLICK HERE.
OR..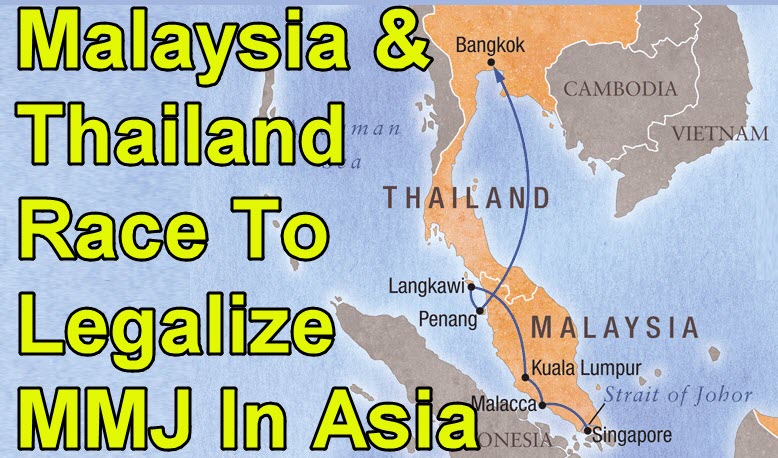 HOW ASIA IS GOING TO LEGALIZE CANNABIS, CLICK HERE.