Studies Show That Cannabis Is More Popular Than Soda & Alcohol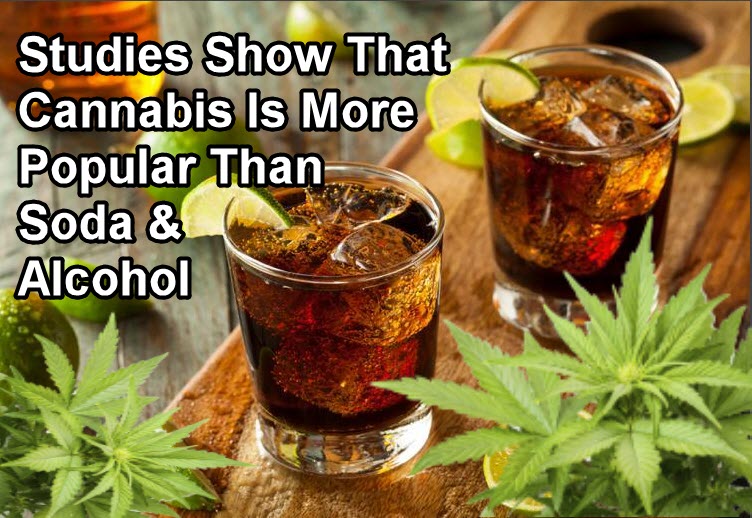 Cannabis Sales Forecasted To Eclipse Soda By 2030
Sales for the legal cannabis market in the United States is projected to reach $ 75 billion by 2030, based on data from research firm Cowen & Co. That means that legal weed is almost as big a market as the entire North American soft drink industry in 2017.
Although previous reports from Cowen & Co said that the legal cannabis market would be worth $ 50 billion by 2026, these figures seem too low by now, says analyst Vivian Azer. "New forecasts suggest that the market is already that size," she said in a statement.
As the legal cannabis market continues to inflate, soda sales are deflating. People are becoming more health-conscious these days, and their decisions to ditch sugary drinks are reflected in the declining sales numbers for soft drinks. Beverage-Digest, a trade publication, said that in 2016 the per capita consumption for carbonated soft drinks suffered at a 31-year low for the US market, valued at $ 76.4 billion last year compared to $ 78.3 billion in 2016.
Although the soft drink industry is getting hit, it's the booze industry that's starting to worry.
In sales with medical cannabis programs, alcohol sales last year dropped 15%. That's not all – binge drinking is also on the decline, since it seems that more people are substituting pot for alcohol. What's interesting is that states like Washington and Colorado, two of the earliest states to adopt recreational use cannabis laws, saw the most significant drop in binge drinking.
"In legal adult use cannabis states, the number of binge drinking sessions per month (for states legal through 2016) was -9% below the national average."
The report also notes that in states where adults 21 and above can freely walk into a cannabis dispensary and buy products saw a 13% drop in binge drinking compared to areas where cannabis is still somehow prohibited. It's becoming clear that people who can easily access cannabis recreationally are choosing to spend their money, or at least the money that was previously allocated to booze, on cannabis instead as a "safer alternative".
Even though the cannabis industry may never actually take over the booze industry, there are some interesting changes to note. "We have consistently argued that cannabis and alcohol are substitute social lubricants," says the report.
"To be sure, we do not dispute that alcohol will continue to be quite popular in the US (generating over $ 210 billion in annual retail sales today). We are, however, focused on the marginal alcohol unit, which given the cannabis category's much smaller size, creates a sizable opportunity for the cannabis industry."
As we see more states legalize cannabis, especially Illinois and Michigan which the report says is highly likely to be next, they believe that the rates of binge drinking will continue to decline. They attribute this to the rising popularity of cannabis while beer sales keep dropping. Currently, states without adult use laws still see a rise in binge drinking. "Non-cannabis states averaged 7.4 drinks per binge, ~12% higher than the 6.6 drinks per binge seen in adult use cannabis states," the report says.
Women and baby boomers are also driving the demand for diversity in cannabis products. They no longer want just fresh bud. A report released by delivery company Eaze in January said that women increased their spending on cannabis products by 20% last year thanks to "improved access and safety", as well as more products that have been developed with them in mind. The report also says that there was an increase in popularity for edibles, pre-rolled joints, button-less vaping pens, as well as other ready-to-use products. There is also an increase in demand for CBD products especially for patients who need relief from anxiety and physical pain.
According to Eaze CEO Jim Patterson, fresh flower made up 32% of total sales in the most recent month of data, says a separate note from Cowen on the report. That figure is 85% less from when Eaze first started operations in California.
Among the big players in big booze, Cowen says that Constellation Brands is the best-positioned company who can handle any dynamic changes that people have when it comes to their choice fo social lubricant. According to Azer, Constellation has "outsized exposure to more affluent, multicultural and gender-diverse consumers." It also helps that Constellation became the pioneer as they were the first ever publicly traded booze business to ink a deal with cannabis through its investment in Canopy Growth, a Canada-based cannabis producer.
OTHER STORIES YOU MAY ENJOY…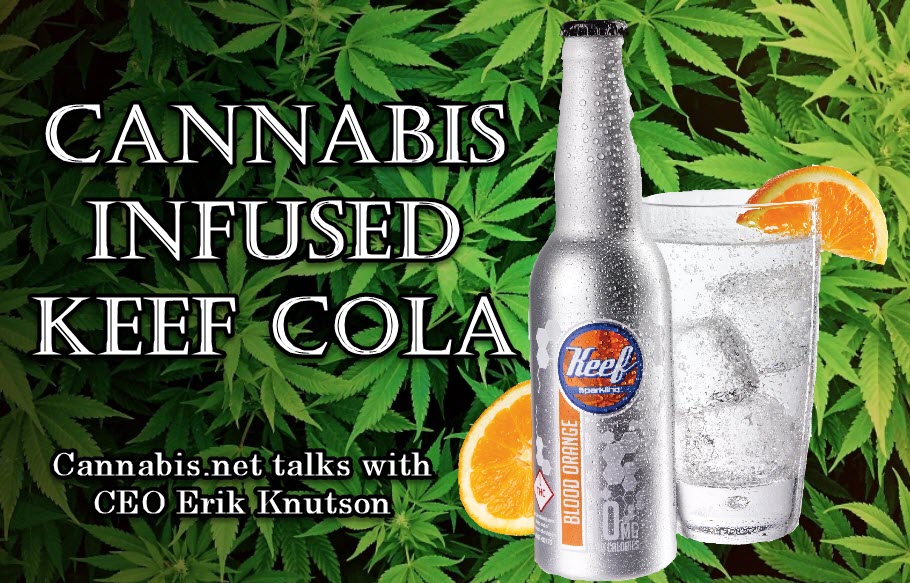 CANNABIS INFUSED SODA IS HERE, CLICK HERE.
OR..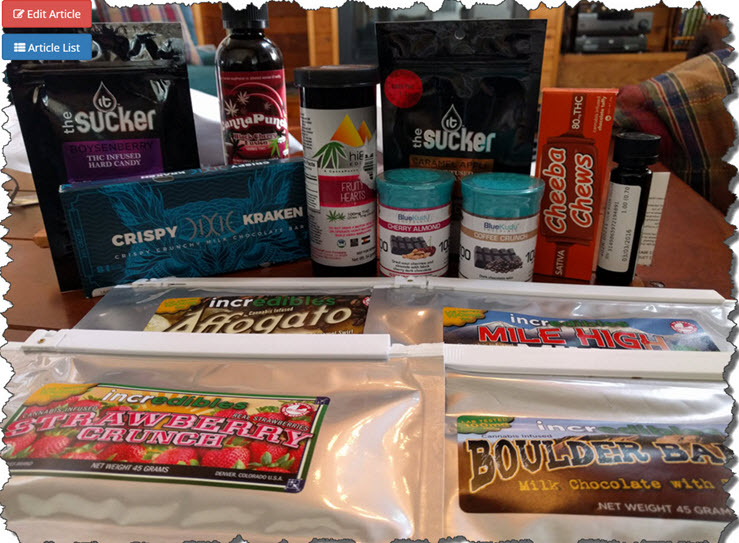 WHAT ARE THE BEST EDIBLES IN THE WORLD, CLICK HERE.
High & Marijuana Blog | Cannabis