The 3 Best Cannabis Investment Ideas I Found at MJBizCon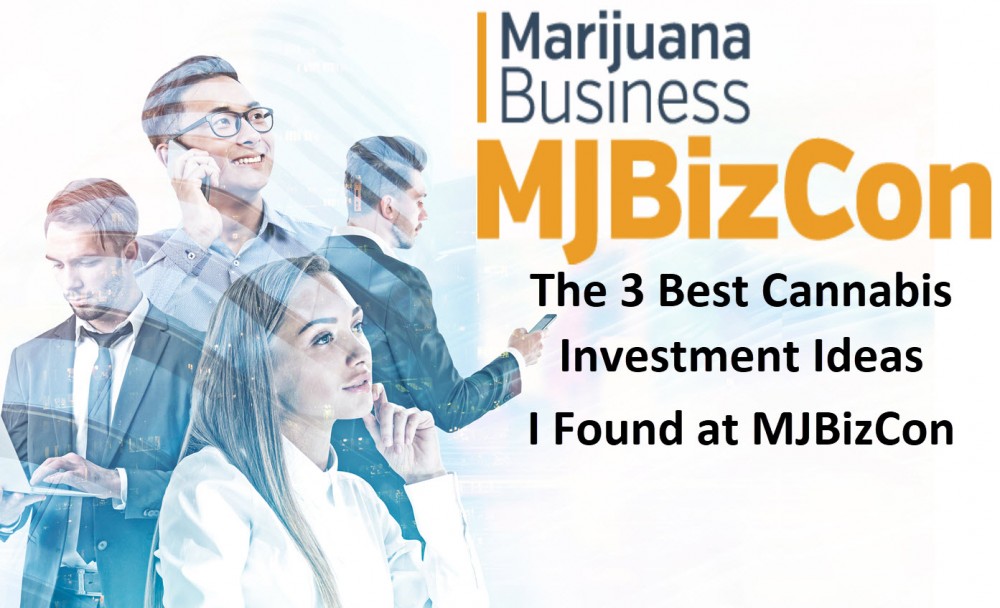 Did you go to MJ BIZ CON in Las Vegas this year?  35,000 cannabis fans and investors packed the 3-day show at the Las Vegas Convention center this year, again, setting a new record over last year's attendance record.  The cannabis industry is exploding with curiosity and investment, even with the recent stock market pullback.
There were hundreds of companies pitching ideas and looking for investments at the show, and even some investor groups walking around or setting up a both to listen to ideas. If the investment group paid for booth space, they were most likely doing debt deals, or loans, to cannabis companies that have a hard time getting access to capital in the regulated markets.  Loans were pricing out at 2% on the low end and could convert to shares, and up to 5% on the high end I learned after walking the show for 3 days and asking questions.
At one point I sat down for a sandwich and shared a table with a group of people who recognized me from our video streaming show we do with PRO CANNABIS MEDIA and asked what my best investment ideas for the show were so far.  I said this year's show had some interesting ideas after the recent shakeout in stocks and the ripple affect that went through to the rest of the industry.  Basically, the tide went out on free and easy funding and we got to see who was wearing a bathing suit and who was caught high and dry.
I broke down the 3 best cannabis investment themes, depending on your pocketbook to look at going into 2020.  TheY are in no particular order, more set up on how much you are looking to invest.
$ 25,000 to $ 50,000 – Cannabis Lab Franchise – There are a few groups that have set up the franchise model for lab testing of cannabis.  The investment thesis – All state governments and eventually the federal government will require lab testing of all cannabis products sold to the public.  In a true "pick and shovel" play, why not be the lab that tests the products and has a steady stream of revenue and clients?  You basically pay a franchise fee, find a location, and they will set you up with all the equipment and give you a science guy to train you and everyone else. This is a great way to play the explosion of cannabis dispensaries in states without having to worry about the price of the flower and competition from the black market.  The state will determine that out of every 100 buds, X must be tested for mold, pesticides, not to mention THC and CBD content numbers.  You clients will be required by the state to send you X amount every harvest for testing. 
I like the idea even if there are multiple labs in one state.  The state can't give all the contracts to one group, that would like suspect, so they would have to divide up the testing just so they aren't relying on one source.  Throw in the fact that someone will unionize, someone will hire a lobby group to get higher testing levels, etc. and you have a nice business going of testing everyone's weed and giving it stamp of approval or rejection.  Also, if a lab rejects a piece of cannabis, it can be tested at a different lab to confirm the first lab's results.  Generally speaking, whichever lab gives the higher marks for THC levels, gets the contract.  This is known as "lab shopping" for the best results on the consumer side.  So even if the other lab tests a nugget, you may also be testing the same harvest as the grower or store may want to get the best results to show the customers.  Win, win for both labs.
$ 100,000 -$ 250,000 – Social Equity Investing – Many states are setting up social equity and economic equity candidates with unfair market advantages on purpose to help them get into the cannabis space. The problem is that many social equity and economic equity certificate holders lack the business acumen and funding resources to get into the space in the proper way.  They need funding and consulting, and in exchange, you can own a piece of their companies.  Why is this special?  The head start and advantages the SE and EE candidates are juicy and have some people drooling to get involved.  Some states are giving the delivery rights for cannabis delivery services to SE and EE applicants only for the first 24 months.  That is HUGE!  Other benefits include tax breaks and "move to the front of the line" for things such as licenses and incentives.  This is a win-win for everyone as the SE and EE applicants need guidance and money, and the investor is getting to ride in a company that has some massive advantages as compared to the open marketplace.  David Rabinovitz, who writes articles for Cannabis.net from time to time, is an expert in this area for the state of Massachusetts. Feel free to click on his name and ask him a question.
$ 10,000,000 to $ 25,000,000 – Buy up quality digital cannabis assets with traffic – This refers to an article we wrote here about how cannabis website traffic almost has almost no value right now as you can't sell cannabis legally to your users, and you can't ship it in the mail, or cross a state line with a THC product, yet. When that changes in 18 to 24 months, these assets with traffic will be worth tens of millions of dollars in cannabis orders to the right MSO or investment fund.  With the stock market shakeout, many cannabis websites got caught with their funding pants down and they are barely hanging on, let alone making money.  I discussed this thesis with one MSO and one investment fund about buying up these assets right now for $ 0.02 on the dollar (think buying distressed debt) and just building them out and creating a 2,000,000 person email list of people that want to buy cannabis when the time comes.  If you are an MSO, you have to be thinking 3 steps ahead, and what your company looks like in a Amazon style world where everyone is ordering through an app or website.  Yes, someone like Curaleaf or Trulieve will get traffic when someone searches that name, but how are you getting orders for search terms like "buy marijuana online" or "buy cannabis right now online".  In general, when the federal law changes, millions of people will type in that search phrase to buy weed, not a brand or dispensary name.  This type of traffic will lead to $ 0.03 leads and orders through good content and sales funnels, nowhere near the $ 25 some dispensaries are paying for a new customer now. My estimate as I talked to one investment fund about doing this idea was that you could control between 16% and 22% of the worldwide cannabis internet traffic if you bought the right pieces and knew how to put it together so Google loved you.  That is thousands of orders a day online when the US changes its' cannabis scheduling or federal law.
Some big sites have done funding rounds in the $ 5mil to $ 7il range, so it would not be cheap, but if you control 20% of cannabis traffic online for the next few years after legalization, what does that turn into for loyalty points for your selling program on day #1, as well as creating better margins since all of these orders are offsetting your marketing and customer acquisition costs for walk in business.
It is the future; you just need the right fund or MSO with the vision.
Honorable Mention – Mushrooms – the world is going all in on Mushrooms as medicine for things such as depression and bipolar.  Bruce Linton join the board of a Mushroom company, officially referred to as psilocybin, and many towns and cities are decriminalizing mushrooms by the month.  More medical studies are going to be needed to convince the general population, but the process and excitement does mimic cannabis from about 5 years ago.
CANNABIS INVESTMENT IDEAS, READ MORE…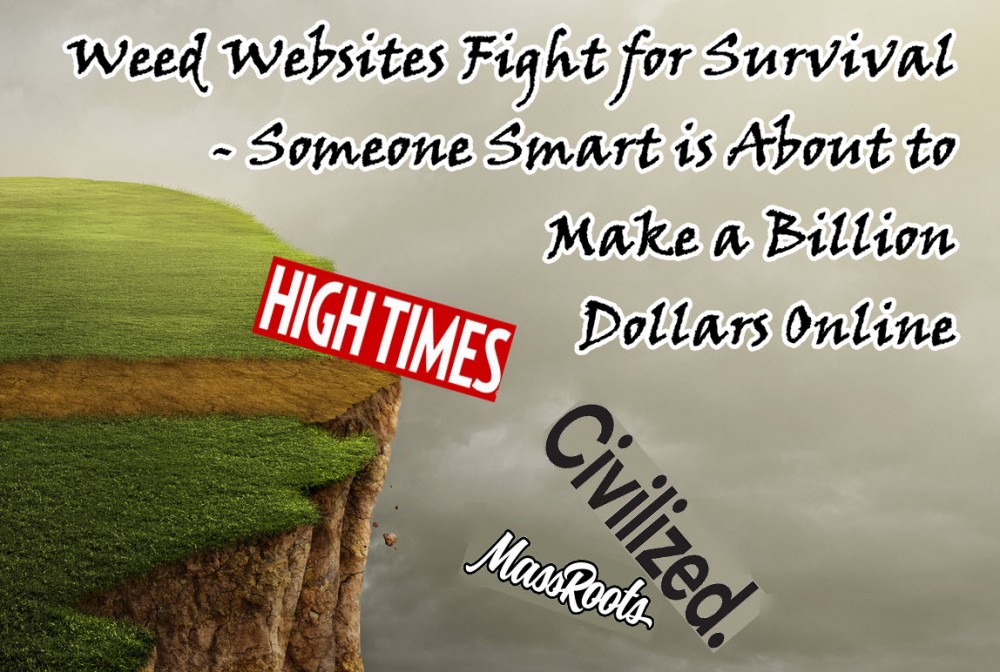 WEED WEBSITES STRUGGLE FOR SURVIVAL, CLICK HERE.
OR..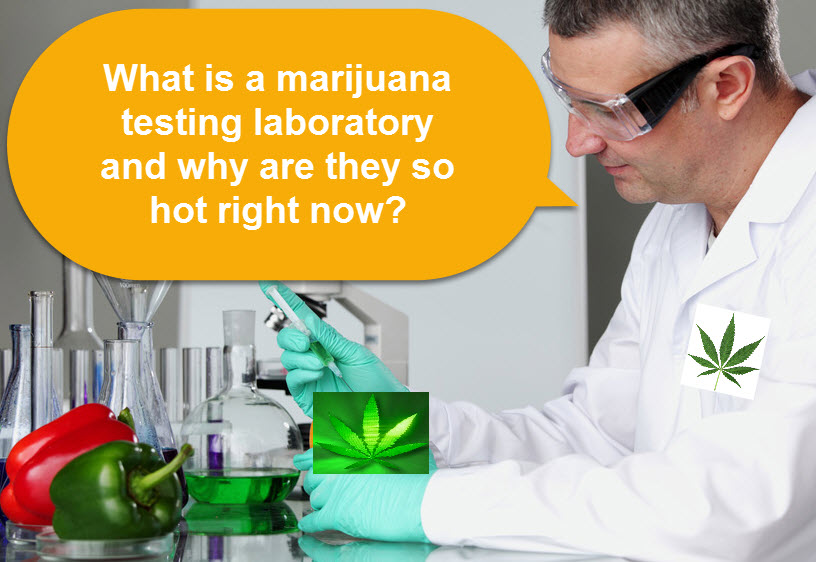 CANNABIS TESTING LAB FRANCHISES ARE HOT, CLICK HERE.