Biggest CBD Company Goes Public [Here's the Story]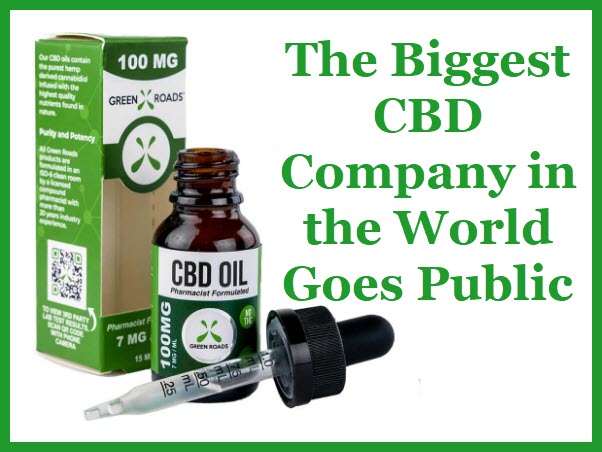 Have you ever heard of Green Roads? If not, where have you been?! Green Roads are the leading CBD manufacturer and distributor to 5,000+ retail stores, and they have over one million online customers. Yes – they are huge. Their aim is to offer users a safe and effective alternative to prescription medication and over-the-counter drugs that contain dangerous chemical compounds alien to nature's perfect remedies. Here's the story.
The History
Back in 2011, Green Roads was founded by Arby Barosso in Florida. Since then, Green Roads has gone on to become one of the biggest manufacturers in the CBD world. It all started back in 1993, when Arby suffered from a hip fracture that landed him in hospital. He says that by the age of 23, he couldn't tie his shoes, run, or put his pants on. His normal life had gone out the window, and he was now realizing that he would need multiple hip surgeries. He followed through with a number of necessary surgeries and became addicted to pain medication like Morphine, Demerol, and Percocet.
A few years passed before he realized that this was no way to carry on with his life and he began researching other ways to treat and heal his pain. This led him on a journey to Colorado, where he moved his family in order to immerse himself in the CBD industry. He made use of CBD oil to help him to get off addictive substances and to free himself from the shackles of Big Pharma. Today, he is taking on Big Pharma by advocating for healthier and safer medical alternatives like CBD.
Founded in 2011 and established in Florida in 2012, headquartered in Fort Lauderdale, Green Roads' CBD originates from 100% organic hemp that is produced in the U.S. They claim to use only the highest quality grade of CBD ingredients, which contain 99% pure CBD isolate. A licensed pharmacist formulates each of their products, which range from edibles and oils to  topicals and tinctures.
Who else is involved?
Laura Fuentes is at the core of all that is Green Roads Wellness. She is a compounding pharmacist with over 24 years of experience and has a unique understanding of just how to merge CBD with traditional pharmacological methodology in order to create the purest, most potent CBD products on the market.
After years in the retail pharmacy space, Laura noticed a drastic incline in patients who had a drug addiction. In 2013, Laura was approached by Arby from Green Roads, who introduced her to the benefits of CBD. She started doing her very own research and found several studies that discussed the potential effectiveness of CBD in many areas, with pain relief at the centre.
Laura then decided to create a few all-natural products infused with 99% pure CBD, testing them on patients who suffered from drug addiction. She received tremendous results and witnessed firsthand how CBD could positively impact her patients by providing their bodies with the balance that was needed to restore overall health.
Laura has now committed herself to delivering a healthy alternative to patients all over the world. She vows to no longer sit by and watch patients suffer from "polypharmacy" all because Big Pharma encourages it.
What Green Roads is known for
The Green Roads CBD oil is known to have great results when used to treat pain, anxiety, and depression. Green Roads also sells edibles and capsules. Their edibles are said to be both efficient and delicious. This range includes CBD candy, froggies, gummie blocks, and lollipops. They work in the same way as the oil and take effect fairly quickly. The capsules encompass broad spectrum CBD oil and are great for treating stress, anxiety, and depression.
When it comes to their manufacturing process, Green Roads uses what is probably the purest and safest form of CBD extraction, by means of CO2. This means that no solvent is used, leaving no chance of toxic solvent residues being left in the final product. At a specific temperature, CO2 acts as a kind of solvent, but without any of the risks associated with a real solvent. This process allows phytocannabinoids such as CBD to be extracted from plant material. The final result is 99.9% pure CBD. The 0.1% remaining is simply flavonoids and terpenoids, which are also natural elements of the hemp and cannabis plant.
All Green Roads products are tested by a third-party lab, meaning that the testers are in no way associated with Green Roads. They test the products and are honest about their findings, with no hidden motives. All of the test results are published so that consumers are in the know about where the plant was grown, under what conditions, how cannabinoids were extracted, and what contaminants (if any) made it into the final product.
Currently, there are more than 1,000 healthcare providers that recommend Green Roads products to their patients. There are over 7,000 locations carrying Green Roads products, including pharmacies, medical practices, spas, health food markets, physicians, and holistic venues.
OTHER STORIES YOU MAY ENJOY…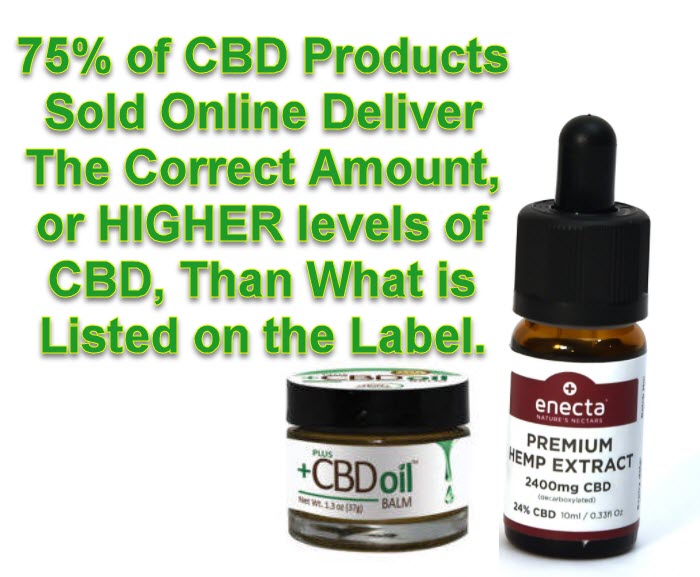 CBD PRODUCTS ONLINE PACK A BIG PUNCH, CLICK HERE.
OR..
THE BENEFITS OF CBD, CLICK HERE.
High & Marijuana Blog | Cannabis