The European Cannabis News Updates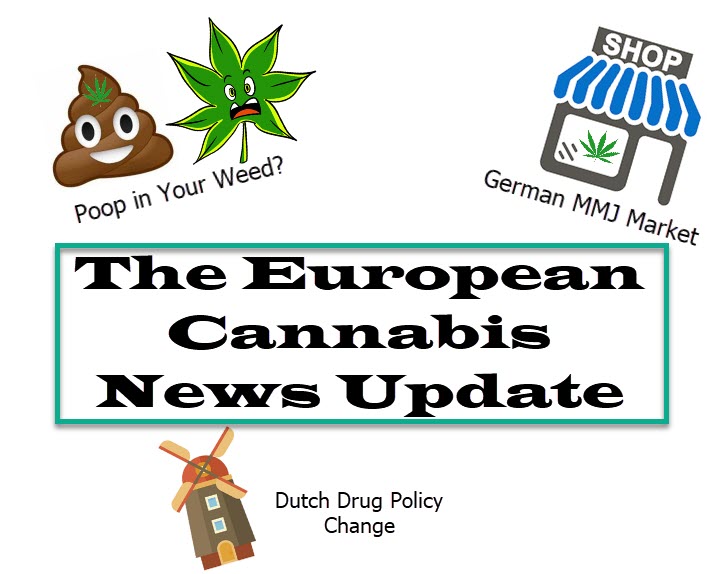 European Cannabis Regulation Report Discusses Evolution Of Dutch Drug Policy
When someone brings up the topic of cannabis and Europe, it's inevitable that many still picture the Netherlands, famous for its coffee shop culture and perhaps being a pioneer of cannabis in Europe.
However, as more nations in Europe adopt cannabis policies quicker than you can say coffee shop, it seems that the liberal country is being left behind. Despite this, many Dutch cities are catching up with local policies. Part of a report called New Approaches in Harm Reduction Policies and Practices reveals that even if cannabis is still considered illegal in the Netherlands, it's sold in bud and hash form, among others, in the country's coffee shops.
The Netherlands' coffee shops, according to the report, are the best example of Dutch policies: one can go to these cafes and buy small amounts of pot, but unlike before, you can no longer consume them on-site. The Dutch remain tolerant about cannabis and have ignored this supply of pot but in recent years there have been calls to regulate the supply of cannabis and establish a closed-circuit form of supply.
Germany May Become The World's Biggest Market For MMJ
Medicinal cannabis has been legal in Germany for two years, although they still haven't been able to establish their own domestic supply since they are facing many issues regarding cultivation.
Canada has been the primary supplier of pot to Germany, yet they've encountered problems finding proper growers locally. Farmers interested to supply pot will need to go through a strict bidding process.
The Federal Institute for Drugs and Medical Devices says that things will change on the cultivation side for Germany in a few months. In a report by DW.com, Niklas Kouperanis, a Frankfurt-based businessman, disagrees, as he says this will take a much longer time. He says: "I don't see any real progress in this matter over the next few years."
Kouperanis together with some investors put up a startup, Farmako, which focuses on cannabis research. "We want to make Europe less dependent when it comes to cultivating cannabis," he says. Farmako plans to produce cannabis in North Macedonia then supply it to Germany as well as other countries through Poland.
Kouperanis and many others want to take a piece of the pot pie – much of which Canada has been dominating, in terms of supplying Germany's MMJ market. According to Prohibition Partners, a cannabis research institute, the MMJ market in Germany can be seen reaching as much as $ 8.6 billion in 2028.
Cannabis In Madrid Found To Have Traces Of Poop
You might want to rethink your plans of traveling to Spain for the cannabis and the cannabis culture. Though this beautiful country has recently been on the radar of traveling cannabis enthusiasts, the first scientific study to ever be done analyzing cannabis resin sold on Madrid's streets reveal that it's got traces of human feces, of all things.
That isn't just disgusting – it's a serious health risk.
"Overall, our results showed that most (88.3%) of hashish samples were not suitable for consumption," reads the report conclusion, published in Forensic Science International. "Hence, illegal street vending of hashish constitutes a public health issue."
The study, which looked at 90 samples of resin obtained from street dealers across various neighborhoods in Madrid, was conducted by researchers from Complutense University. Manuel Perez Moreno, co-author of the study and a pharmacist at the Faculty of Veterinary Medicine, was in charge of sourcing the material; he explains that cannabis sold on the streets is available in two types: ingots and acorns. Both were shown to be contaminated by bacteria, but 93% of acorns were tainted with E.coli, compared with the ingots, almost 30% of which were contaminated.
E.coli bacteria usually live in the intestines of both animals and people; most varieties of the bacteria are harmless and at worst cause diarrhea. However, there are a few strains of E.coli which can cause serious health problems including bloody diarrhea, stomach cramps, and vomiting.
What is concerning is that they found 10% of samples were contaminated with a type of mold called aspergillus. Though it's mostly harmless, people who already have a weak immune system can suffer serious consequences when they inhale its spores.
Perez disclosed to El Pais that the contamination occurs because of the way it's smuggled into the country: cannabis resin is rolled into acrons, covered in cellophane, then ingested. "Once they arrive in Spain, they take laxatives to expel the acorns. And that's what goes on sale," he says.
So the next time you find yourself in the streets of Madrid, you might just want to forego getting high altogether – unless you've got a better source. 
OTHER STORIES YOU MAY ENJOY…
EUROPEAN MARIJUANA NEWS UPDATES, CLICK HERE.
OR..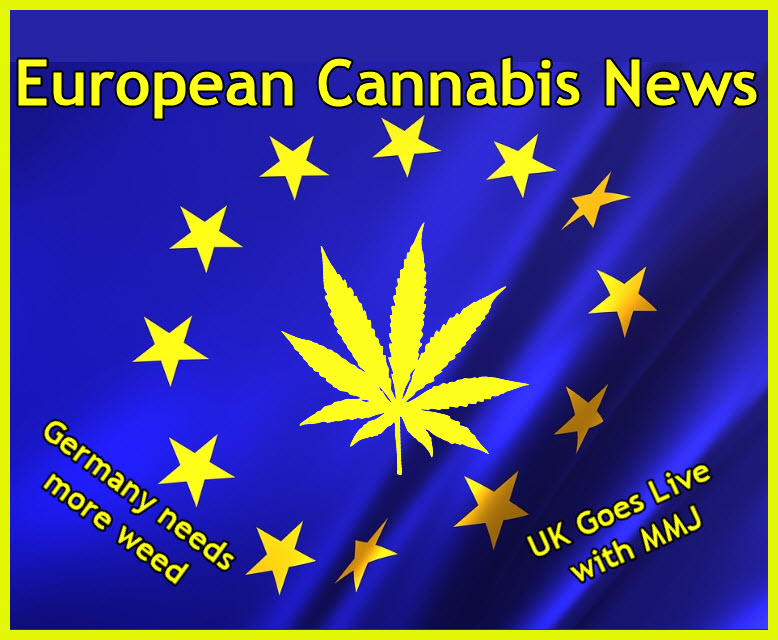 EUROPEAN CANNABIS NEWS, CLICK HERE.