New Poll Says Most Americans Think Cannabis Is Morally Acceptable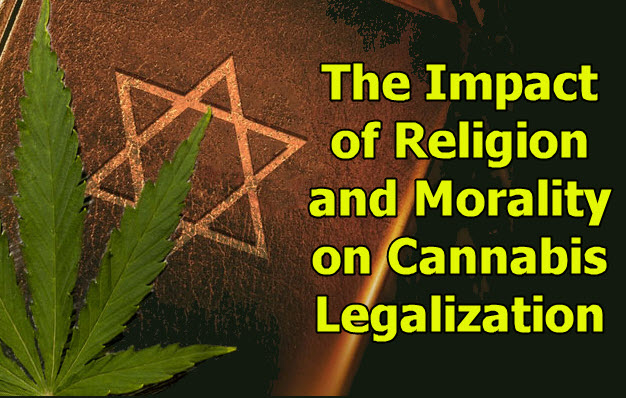 A new Gallup poll revealed that almost 2/3 of Americans think that smoking cannabis is morally acceptable. The findings also revealed that 31% disapprove of cannabis use morally.
The survey, whose results were released on Monday, showed a big surge from 2013 results when a similar question was asked through a Public Religion Research Institute survey. Back then, just a little less than half of Americans thought it was morally acceptable to smoke cannabis.
The change in attitudes towards cannabis use as morally acceptable mirrors the changes in support for cannabis legalization throughout the same time period, which increased from 48% in 2012 to 64% last fall, says the Gallup poll.
When considering the moral use of cannabis, Americans now perceive it to be on the same level as lesbian and gay relations, having a child outside of marriage, or stem cell research, says Gallup. It is seen as more acceptable than lab testing on animals, pornography, and abortion. However, it's also viewed as less acceptable than alcohol consumption, as 78% of the participants said is morally acceptable.
Conservatives are responsible for driving the changes in accepting cannabis and alcohol, reveal the data. A significant majority of self-described moderates as well as liberals view cannabis and alcohol consumption as morally acceptable. This population makes up around 61% of the American adult population. With conservatives, 75% think that drinking alcohol is acceptable and only 47% share the same sentiments with cannabis use.
Even though cannabis legalization has gained more Democratic fans since 2010, many top Democratic politicians still lag behind when it comes to supporting it. However, there may be some hints that this is about to change. Case in point: early this year, Senate Minority Leader Charles E. Schumer, D-NY, proposed a bill in Senate that seeks to decriminalize cannabis use at the federal level.
Another round of laws may test voters' willingness to embrace cannabis laws will come this November, when voters in Michigan will vote on legalizing cannabis while voters in Missouri and Utah will decide on medical cannabis laws.
The Impact of Religion
Gallup also found that religion was the most significant factor affecting moral views on cannabis use, while it's less true for alcohol. They found that for people who are extremely religious, which was measured based on how often they go to church, individuals are less likely to think that both cannabis and alcohol are morally acceptable. For weekly churchgoers, the moral acceptance of pot showed a sharp decrease to 41% although 60% of them had no qualms about alcohol.
What was interesting was that the survey data revealed that for atheists, people who had no fear of god, the use of cannabis and alcohol was much more accepted. Results showed that 75% of people who rarely or never go to church had no moral issues with cannabis, and 88% of them said that drinking booze was morally acceptable.
Americans More Accepting Of Cannabis
The Gallup poll results are reflective of the changing trends regarding how Americans view cannabis. It seems that across all ages and backgrounds, other poll results confirm that cannabis is more widely accepting.
In fact, another recent poll revealed that Americans already see sugar and alcohol as more dangerous than cannabis. Another poll from Gallup whose results were released in October 2017 showed that more Americans than ever support cannabis legalization. The results showed that 64% of adult respondents think that cannabis should be legalized.
Gallup has been conducting these polls for 50 years now, and it's the only time they've seen results where an overwhelming majority finally believes cannabis should be legal. The actual question that Gallup asks is: "Do you think the use of marijuana should be made legal, or not?", without specifying a distinction between medical or recreational cannabis. Additionally, Gallup said that the results of the poll showed that support for cannabis legalization, while at an all-time high, is also equal to the support for same-sex marriage in the country.
"Marijuana legalization is far more popular than Jeff Sessions or Donald Trump and will survive them both," says Maria McFarland Sanchez-Moreno, the executive director of the Drug Policy Alliance.
OTHER STORIES YOU MAY ENJOY…
WHAT DOES THE BIBLE SAY ABOUT CANNABIS, READ HERE, CLICK IT.
OR..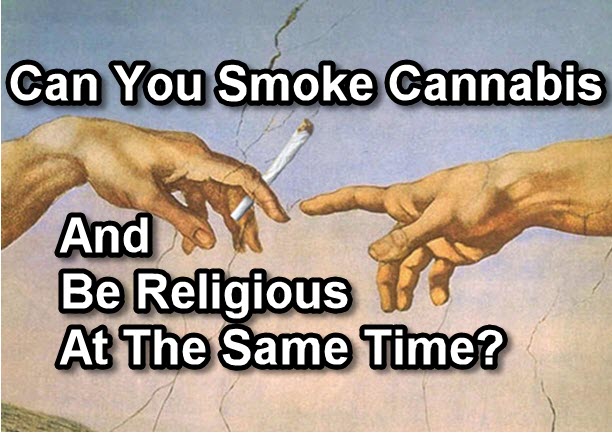 RELIGIOUS AND SMOKE WEED, CLICK HERE.
High & Marijuana Blog | Cannabis