Vitamin Shoppe Now Selling CBD, Too!
The Vitamin Shoppe, a large US retailer of health food and supplements with over 700 shops across the country, will now be selling hemp-derived CBD supplements.
The Vitamin Shoppe's announcement is a huge step forward for natural product stores, following the move of pharmacy chains CVS and Walgreens just a few weeks ago. Their stores have already stocked Irwin Naturals oral CBD soft gels earlier in the week, and by the end of the month they will be selling Garden of Life Dr. Formulated Broad Spectrum CBD Extract liquid drops and soft gels. The products will be available in Vitamin Shoppe branches located in 14 states plus Puerto Rico and the District of Columbia.
"The customer relationship is the cornerstone of The Vitamin Shoppe's reinvention, and our customers have told us loud and clear they want CBD," said CEO Sharon Leite in a statement emailed to CNBC.
They add that customers have requested ingestible CBD both online and in their stores. "Our goal at The Vitamin Shoppe is to be the first to market with innovative, high-quality products, as well as provide our customers the education, guidance, and services essential to helping them live their best life, however they define it. These new product offerings are another example towards us fulfilling that promise," says Leite.
On top of that, The Vitamin Shoppe hopes that by selling CBD products they can distinguish themselves from other online retailers including Amazon, which already sells supplements and vitamins, by offering a personalized experience through health services and free nutrition consultations for loyal shoppers.
FDA's Enforcement Discretion
The Vitamin Shoppe chose not to comment to CNBC about their concerns, if any, regarding the potential violation of the FDA. "We have more than 40 years of experience in the supplements industry, and we know our customers need a reliable place they can purchase products they desire and trust, including CBD hemp extract," said Leite.
We still don't know if the FDA will interfere, not just with The Vitamin Shoppe but Rite Aid, Walgreens, CVS, and other major drugstore chains that have also started selling CBD earlier this year. They all chose to go ahead despite the announcement of former FDA Commissioner Scott Gottlieb, M.D., saying that the agency intends to use "enforcement discretion" for supplements and food products that contain CBD.
The FDA has scheduled a hearing on May 31 to discuss the CBD regulation process, though they still maintain that legally, CBD can't be added onto drinks, food, or dietary supplements until they're clear about the regulations on how to do so.
Outgoing FDA Commissioner Scott Gottlieb, in a press release about the hearing, said: "While the availability of CBD products in particular has increased dramatically in recent years, open questions remain regarding the safety considerations raised by their widespread use." He also added that the agency will be taking action against 4 CBD manufacturers who made unsubstantiated health claims for their products on their social media, online shops, and product web pages.
"The companies used these online platforms to make unfounded, egregious claims about their products' ability to limit, treat, or cure cancer, neurodegenerative conditions, autoimmune diseases, opioid use disorder, and other serious diseases, without sufficient evidence and the legally required FDA approval," he said.
According to attorney Marc Ullman of Rivkin Radler LLP, this has resulted in a new "level of comfort" for mass-market retailers. "Commissioner Gottlieb, literally on his way out the door, gave testimony in front of Congress that FDA would not be taking enforcement action against CBD products, CBD marketers or manufacturers, absent disease claims, unless there was some other fundamental issue with the product," Ullman told Natural Products Insider in a phone interview. He added that the failure to follow good manufacturing practices as well as safety issues could cause a problem. "But basically, absent the present of frank disease claims, Gottlieb said, 'We're not going to take enforcement action, even though we continue to believe the products are illegal and they're not properly marketed as dietary supplements or for use in foods," Ullman added.
Does this mean we'll soon see The Vitamin Shoppe's other competitors selling CBD, too?
The company, whose headquarters are based in Secaucus, New Jersey, has GNC as their top competitor. Other competitors include Usana, Shaklee, and Herbalife Nutrition.
CBD AT CVS AND WALGREEN'S, READ THESE…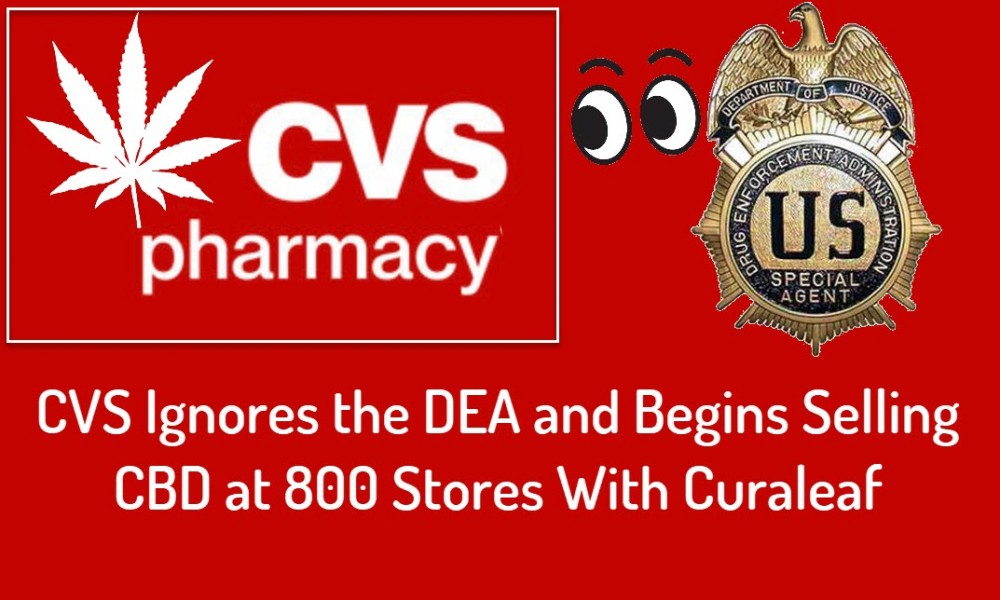 CVS TO SELL CBD, IGNORES THE DEA, CLICK HERE.
OR..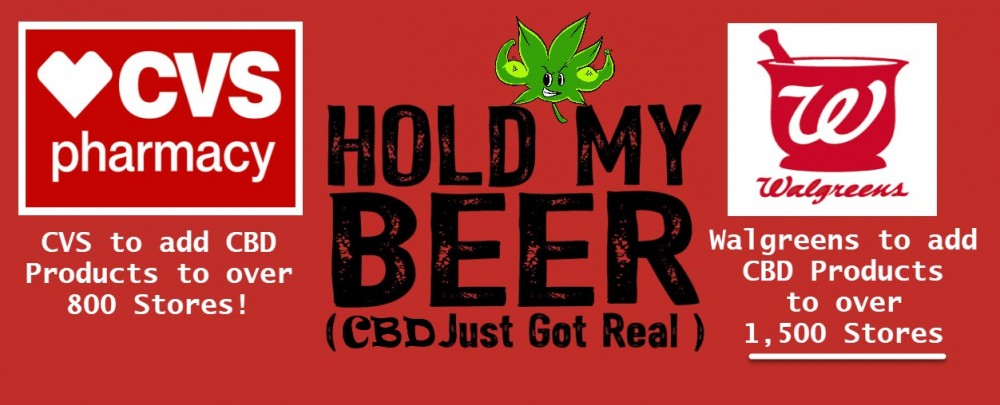 WALGREENS TO SELL CBD LIKE CVS, CLICK HERE.