Thinking Of Taking A Trip To Canada To Smoke Pot? Here's What You Need To Know
By October 17, 2018, recreational weed will finally be legal in the Great White North.
But Americans who are thinking about crossing the border, or taking a plane ride to Canada for some pot tourism, need to keep a few things in mind.
Citizens of the United States can opt to have a proper cannabis vacation in Canada, but you'll have to be at least 19 years old and have a passport. However, just like in the US, the different provinces in Canada will have their own rules and regulations; possibly even separate rule for some cities that are within the same province.
Before October 17, 2018
But unlike the US, Canada's federal government will be making cannabis legal throughout the country. And until October 17, recreational cannabis will still be illegal. The Controlled Drugs and Substances Act states that anyone who violates this law may face serious punishments for trafficking and possessing pot. Any foreigner who is convicted for using, possessing, and trafficking while inside Canada or to and from Canada may be rendered inadmissible to Canada for life. In other words, don't even think about buying and smoking pot before the new rules are set in place.
After October 17, 2018
Although the Canadian government will allow foreigners to buy up to 30 grams of cannabis for personal use, and you will be allowed to smoke it in Canada without prosecution, there are certain things you will need to remember. For one, just because recreational weed is legal in Canada doesn't mean that the same rules apply to your home country. You may still face prosecution at home if you travel to Canada to smoke pot, because the border officers may ask you questions about consuming cannabis. They may also ask to look at your mobile phone for texts or photos as evidence, and use drug-sniffing dogs or other detection devices to check your belongings.
Foreign nationals in the United States, such as those who are on a study or work visa, face the risk of deportation. Some countries may create new screening guidelines for individuals who travel back home from Canada.  
In a Washington Post report, Windsor, Ontario is expecting hoards of American tourists who may come to sample the weed post-legalization. They speak to Jon Liedtke, co-owner of Higher Limits Cannabis Lounge in Ontario, where adults are allowed to consume pot. "We are definitely not going to miss out on the opportunity," Liedtke says. "All of the Americans are going to be welcome. Getting back though, is going to be an issue."
While enforcement is expected to be lax in most parts of Canada, where one will be able to legally consume pot will be determined by each territory or province. In Ontario, they have currently given the green light for consuming in private homes, motel and hotel rooms, and inns so far while other provinces are going to be more liberal.
What Else To Expect
The cannabis products for sale in Canada will not have any flashy or attractive packaging, or contain testimonials nor images of people or animals. Vending machines won't be selling them, and edibles still probably won't be available because federal regulations regarding edibles won't be in place yet. However, the law will allow Canadian citizens to make their own edibles at home.
For Canadians, if certain provinces don't have retail frameworks in place yet, pot can be ordered online from a licensed producer and it will be delivered to your home. Both tourists and Canadians under the age of 18 still won't be able to buy recreational pot although some provinces and territories may increase the minimum age limit.
Cannabis ads will only be visible in certain areas where underage people will not be exposed to them. You'll also likely see some advertising campaigns for the youth that is meant to discourage them from consuming cannabis. However, generally speaking, it should be fine in most places to toke up in private property. But landlords in most provinces will have the right to prohibit consuming cannabis in some rental properties, which is the same rule that they have with tobacco. Similarly, some jurisdictions will give landlords the right to prohibit home cultivation.
NB: This article is not meant to substitute legal advice; if you are considering being a pot tourist in Canada before or after October 17, you should consult a lawyer for your questions and concerns.
OTHER STORIES YOU MAY ENJOY…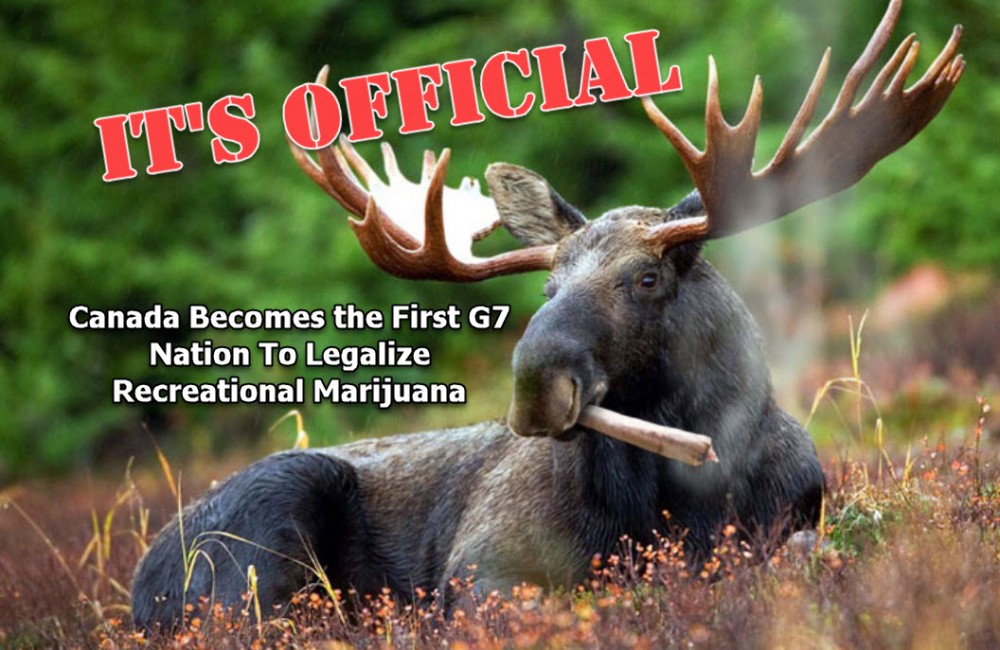 RECREATIONAL CANNABIS LEGALIZED IN CANADA, CLICK HERE.
OR..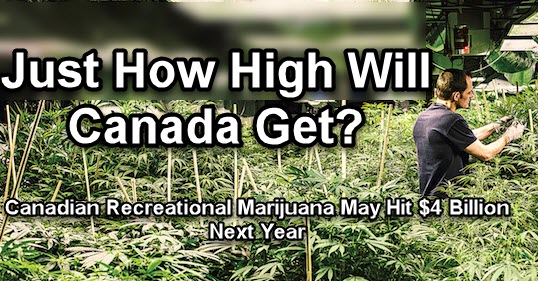 CANADIAN CANNABIS MARKET, CLICK HERE.