UN Drug Commission: We Didn't Have Time To Reschedule THC This Year, Sorry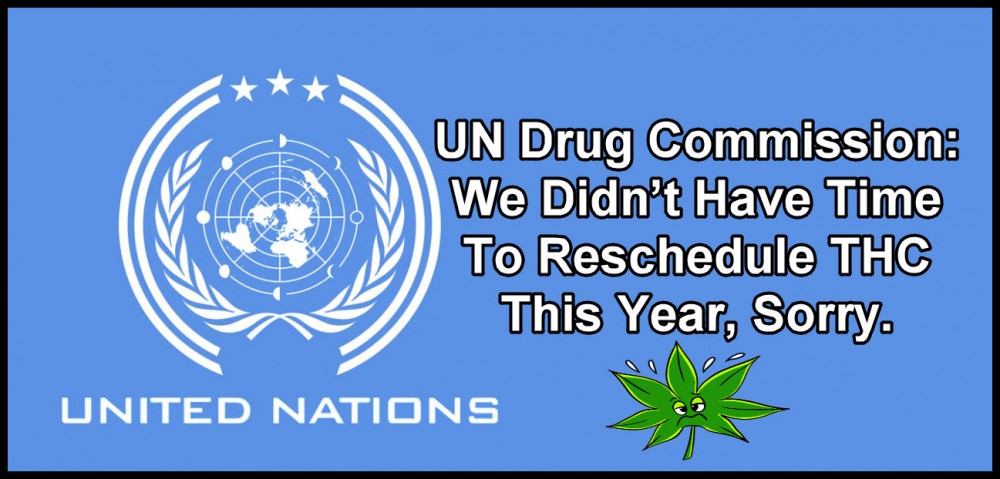 The United Nation's Commission on Narcotic Drugs (CND) met during the 61st Session held in Vienna, Austria last month.
Legalization advocates were hopeful that the agency would finally reschedule cannabis's psychoactive cannabinoid THC, as per a recommendation from the World Health Organization (WHO). There seemed to be many reasons to hope that THC would at least be rescheduled, or even descheduled completely. Unfortunately, doing so was delayed; the status of cannabis with more than 1% THC will still be debated until March 2019.
On March 2019, the CND will reconvene to update the antiquated narcotics conventions dating back to 1961, 1971, and 1988. These drug conventions are seen as guiding documents for member states, although many of them are now embracing legalization regardless.
According to the current United Nations narcotic conventions, cannabis, alongside coca leaf and opium poppy, may be used for therapeutic purposes. However, doing so requires that signatories coordinate in order to eliminate illegal cultivation. The WHO assesses the risks "of prevalent and harmful psychoactive substances" yearly, and advices the CND accordingly.
"As far as cannabis is concerned, the necessary clearance process is ongoing," reports Gilles Forte, from the WHO Expert Committee on Drug Dependence. "I regret that I must inform you that the necessary clearance process to communicate this information could not be conducted in time for this meeting."
Disappointment was a sentiment shared by many who attended the event. According to Julian Stobbs, of Fields of Green for All, a South African advocacy group: "On Thursday we went to the UN to listen to the WHO say, 'Cut to the chase, THC isn't as bad as you think, reschedule.' And I thought I was going to see some history being made. Instead, it was, 'I'm sorry we couldn't sign it, we haven't got the time."
In March this year, the United Nations sent out a stern warning against member states who wish to legalize recreational cannabis.
The UN's International Narcotics Control Board (INCB), the main drug enforcement body of the UN, cautioned international leaders of member states to ensure marijuana remains illegal. But the problem lies in the fact that the INCB is made up not of member states but of individuals, which is their way of evading political pressure.
"Governments and jurisdictions in North America have continued to pursue policies with respect to the legalization of the use of cannabis for non-medical purposes, in violation of the 1961 Convention as amended," reads the INCB report. They specifically called out Canada, as well as other countries: "The Board notes with concern that Canada, draft legislation intended to authorize and regulate the nonmedical consumption of cannabis, was introduced in the House of Commons in April 2017," it reads. "As the Board has stated repeatedly, if passed into law, provisions of Bill C-45, which permit non-medical and non-scientific use of cannabis would be incompatible with the obligations assumed by Canada under the 1961 Convention as amended."
They also warned Uruguay, which is the first country in the world to legalize cannabis back in 2013, saying that the country was in "clear violation" of international drug treaties.
"The limitation of the use of controlled substances to medicinal and scientific purposes is a fundamental principle to which no derogation is permitted under the 1961 Convention as amended," states the INCB. They went on further to slam Jamaica, whose religion permits cannabis use. In 2015, Jamaica legalized cannabis for religious reasons. "The Board reminds the Government of Jamaica and all other parties under article 4, paragraph (c), of the 1961 Convention as amended only the medical and scientific use of cannabis is authorized and that for any other purposes, including religious, is not permitted."
WHO Has No Qualms About Medicinal Properties Of Cannabis
Earlier this year, the WHO released the initial results of a review into cannabis. Their findings were positive, and late in 2016 they even acknowledged that cannabidiol (CBD) has no health risks. A report was released discussing the health benefits of CBD, and WHO added that there are no risks for addiction nor does CBD present the potential of health problems with use. The WHO's report supports an already large body of evidence proving the medicinal properties of cannabis.
So why are other agencies taking so long to reschedule the drug?
OTHER STORIES YOU MAY ENJOY…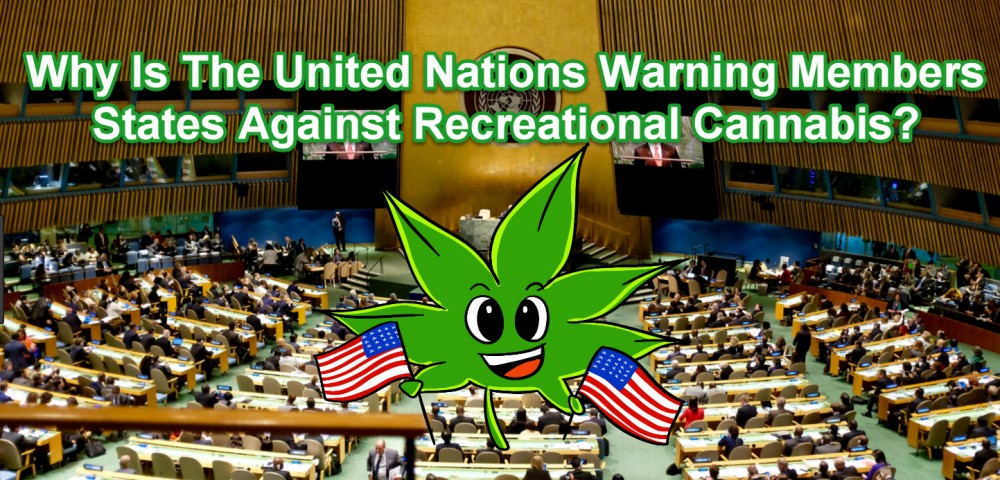 THE UN ON RECREATIONAL CANNABIS, CLICK HERE.
OR..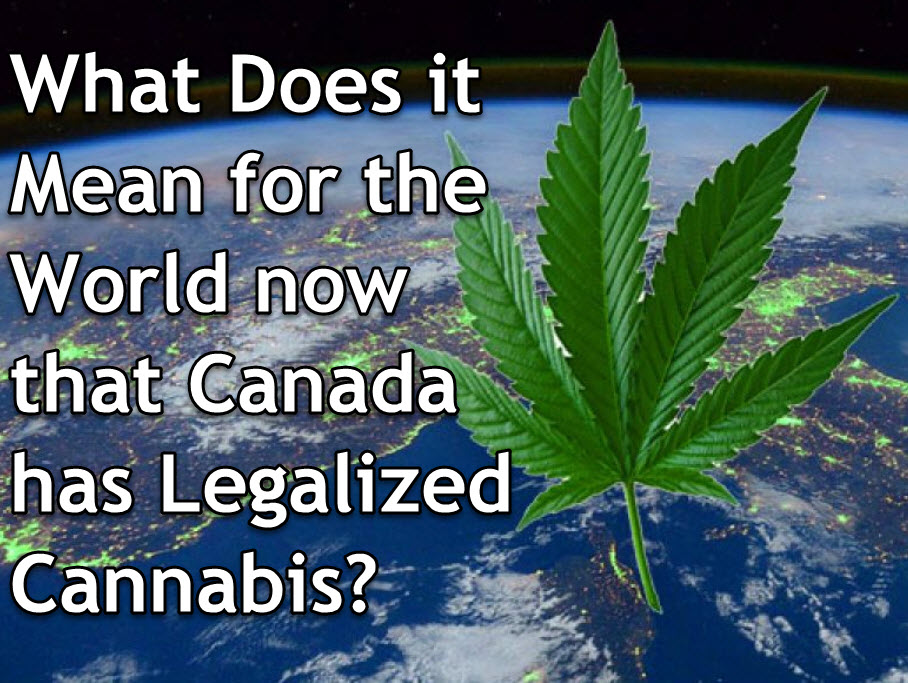 CANADA LEGALIZES MARIJUANA, WHAT DOES IT MEAN FOR THE WORLD, CLICK HERE.