Weed Porn Is Here. No, Literally, Weed is Coming To Adult Entertainment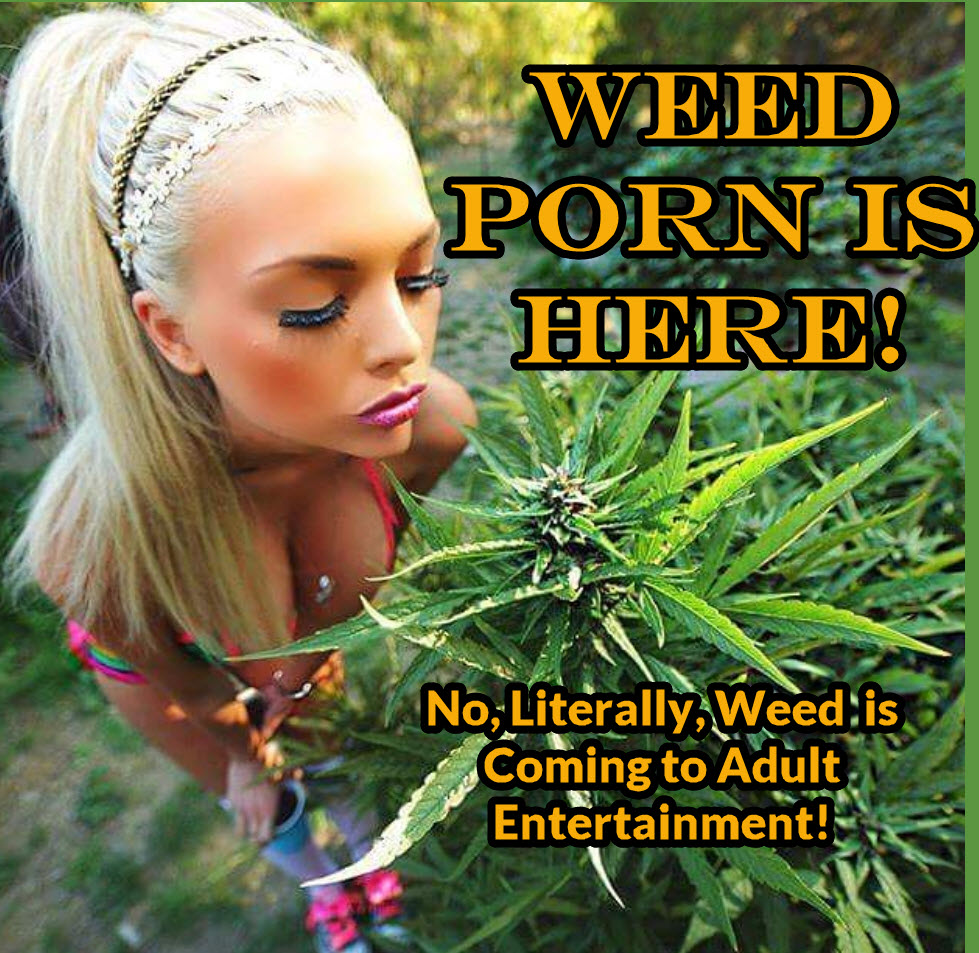 San Francisco company XBLAZE Productions is officially bringing you weed porn.
Yes, you read that right.
This summer, Xblaze.com will be offering adult entertainment on its website xblaze.com while highlighting the benefits of cannabidiol (CBD) oil. Shooting starts on July 9th and the porn films will be shown exclusively on its website.
Derrick Pierce will be presented as an MMA fighter who is making a comeback after taking a long break from a crippling heroin addiction and recovery from the pain he sustained during his fighting career. As he trains for his return to MMA, his girlfriend played by Tana Lee discovers the benefits of CBD oil and its healing properties. She encourages Pierce to use CBD oil out of concern that he may go back to his old ways with heroin and opiates.
"Cannabidiol is therapeutic in pain management and offers significant health benefits, but MMA fighters were not allowed to use them," says Jeff Dillon, XBLAZE founder.  "As of this year, the World Anti-Doping Agency finally removed CBD from its banned substances list, which has made a huge difference in these athletes' daily lives."
The goal of XBLAZE's new forage into weed porn is to educate adults about the therapeutic benefits of CBD, and to inform people that CBD is a safe and natural alternative to many pharmaceuticals that have harmful side effects such as opioids, NSAIDS, and acetaminophen, to name a few.
"Cannabidiol treatment is still so new to the mainstream market that we feel a sense of duty to make our viewing public aware of what it can do for us," says Dillon. "Using CBD products are all-natural and can enable us all to maintain a pro-level performance every day without the risks of physical damage or addiction."
Recently, XBLAZE also made the news after Dillon wrote an open letter to actress Roseanne Barr after ABC canceled her show called "Roseanne" following her tweet that former president Obama's chief advisor, Valerie Jarrett, is the result of combining "Muslim Brotherhood and the planet of the apes." Although Barr made an excuse saying that she thought Jarrett was white and didn't mean for the comment to be racist, she received public backlash about it.
"Muslims in Hollywood, be they producers, screenwriters, directors, or actors, need to work on holding the industry accountable to doing the right thing," says Sue Obeidi, the director of the Muslim Public Affairs Council's Hollywood Bureau. In Dillon's open letter, he said that her attitude contributes to her unique personality which, while it can usually get her in trouble for lack of political correctedness, can enable her to give the "performance of a lifetime" in the adult entertainment industry. After all, why wouldn't Barr take the role for the cannabis-infused porn studio since she's already investing in a medical cannabis dispensary set to launch in Santa Ana, California.
Barr says that she's proud of being a "cultural pioneer at the forefront of another wave of progress," and says that her dispensary will be a "responsible, contributing member" of society. The name of her dispensary will be Roseanne's Joint. The 63-year-old actress revealed recently that she suffers from glaucoma and muscular degeneration, and she's been self-medicating with cannabis with great success. "It's good for me for that because I have pressure in my eyes," she said. "It's a good medicine for a lot of things."
Right on, Roseanne.
For more information about XBLAZE, visit the website xblaze.com.
ABOUT XBLAZE:
XBLAZE is going to change the adult entertainment industry through its unique video game approach rewards program where customers can enjoy watching the biggest names in porn while getting paid.
The company was founded in 2018 by Dillon, who is also the former GameLink.com executive. The system works by compensating users who interact with the website. The more you watch their adult films, the more rewards you receive. There are 50 levels in the structure, which also include three major Sweepstakes which are awarded once you reach Levels, 10, 25, and 50. Each week, users can look forward to winning as much as $ 100 to $ 1,000, and as much as $ 5,000 each year.
OTHER STORIES YOU MAY ENJOY…
WHAT IS BONG PORN, CLICK HERE.
OR..
DOES MARIJUANA CAUSE MAN BOOBS, CLICK HERE.
High & Marijuana Blog | Cannabis