What are the two highest paying jobs in the cannabis industry right now?
The legal cannabis industry offers hope for job seekers of various skills and talents, who need to make ends meet, but also for those who want to rake in the big bucks.
There are so many positions available for cannabis workers, but a new report suggests that cannabis cultivation is the most lucrative job at the moment.  Cannabis At Work, an organization that has been helping Canadian individuals find jobs since 2015, found that people who have a green thumb (pun intended) have an excellent opportunity to make huge salaries in cultivation. According to Cannabis At Work CEO and founder Alison McMahon, jobs in cannabis cultivation saw a 14% increase in positions in the last year alone, a good indicator of the stability and demand for these types of roles. "If there's anywhere in the sector where we're seeing a talent shortage or skill shortage, it's on the cultivation side," she explained to the Toronto Star.
She added that cannabis producers are struggling with the shortage of people who specialize in cannabis cultivation because this role is fairly new. However, working with flower, plant, or produce production comes with transferable skills, as well as plant biology. McMahon says that the Canadian cannabis market is in dire need of cultivation managers, cultivation assistants, quality assurance professionals, and processing assistants. Salaries for these roles can range anywhere from $ 81,000 to $ 103,000 annually, which is actually very good considering hat the national average salary in Canada is only around $ 51,000 annually.
Canadian cannabis businesses are finding it difficult to locate people for these important roles, especially considering the fact that the cannabis industry is still in its infancy stages. Although certain schools are establishing programs to prime individuals for work in the legal cannabis industry, the needs are immediate.
"The problem is that we still have a lag in terms of actual enrollment into those programs and actual graduation from those programs," she says.
But soon enough, cannabis will be considered mainstream, she explains; which will eventually make it easier for cannabis companies to find people to fill these positions.
"A couple years ago, you had to almost coax people past being afraid of career suicide, and were paying a bit of a premium for those corporate service people to join the cannabis industry," McMahon says. "Now we're seeing that level out."
But how ready are Canadian employers for legalization?
According to Jason Fleming, VP of human resources for MedReleaf, an Ontario cannabis producer, employers still need to catch up on training staff for new cannabis-related policies. "Employers are having to write policies and have to prepare, but in many cases they are still using really outdated, anecdotal information," Fleming told the Toronto Star.
"Step 1 is to definitely get prepared, get educated and understand the differences between these products, and recreational versus medical products, and I think that absence of information can be difficult for a lot of employers," he says.
Fleming also says that while it's normal for companies to throw parties with lots of alcohol, the arrival of recreational cannabis will be another thing to deal with. "The question is, will an employer allow for that? That is where we will definitely be dealing with holiday season 2018. Employers are going to have to make a call one way or another. That is going to be pretty polarizing," he says.
He recommends that employers will need to write new policies down, and make sure that they are implemented well.
"So just having something written the week before there's recreational cannabis for sale in Canada, to me is not sufficient," Fleming said. "I think you're going to want to have had at least a month or more of time to properly communicate, to train, to sign off, and I think we're underestimating that right now."
Canadian Legal Cannabis Market Projections
A new report from Deloitte revealed that as Canada becomes the first G7 nation to legalize recreational cannabis, they are expected to rake in as much as $ 7.17 billion in total sales for 2019 alone. During the first year, recreational sales may reach as high as $ 4.34 billion.
The report also says that consumers are willing to pay a premium for cannabis products that are grown legally, and which comply with the federal government's new regulations and sold in legal channels.
Even though the legalization of recreational cannabis may mark a whole new era for Canadians to get used to, despite how controversial it is we can't deny how it has stimulated growth in entrepreneurship, innovation, and most importantly, the employment sector. Legalization will further pave the way for a more sophisticated cannabis industry that will continue opening up opportunities for new jobs and businesses, as well as revenues for the government.
Check our cannabis job board for jobs open in your area, click here.
OTHER STORIES YOU MAY ENJOY…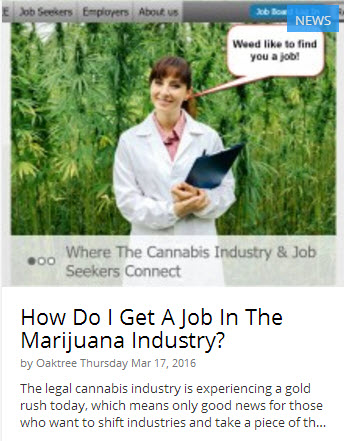 HOW DO I GET A MARIJUANA JOB, CLICK HERE.
OR..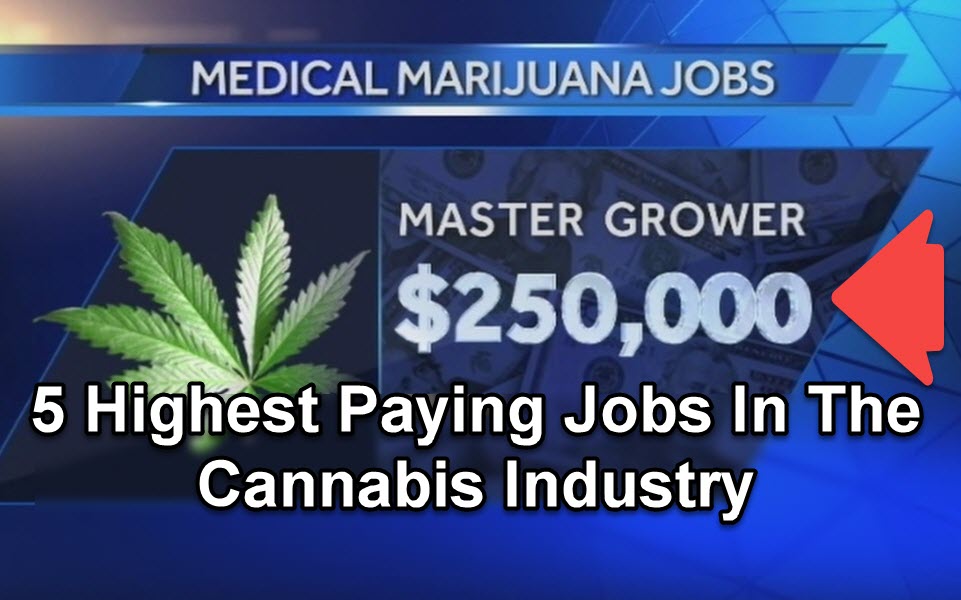 HIGHEST PAYING JOBS IN THE CANNABIS INDUSTRY, CLICK HERE.
High & Marijuana Blog | Cannabis