What's Better Than A Joint? A Joint Wrapped In THC-Infused Rolling Papers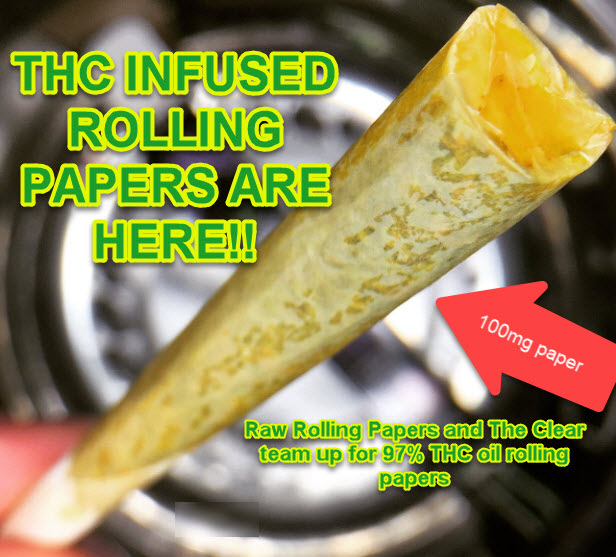 A new cannabis product to get excited about: THC-infused rolling papers!
Raw Rolling Papers had a joint collaboration with The Clear to develop rolling paper infused with THC oil to make your joints more special than you've ever imagined. Each TWAX Concentrated Paper contains 100mg of 97% THC oil, so you can imagine how high you'll get when you smoke out of this stuff. What makes these rolling papers even better is that they're designed to make an even, slow burn; different from what other rolling paper companies have to offer.
TWAX Concentrated Papers are available in two varieties: loose paper and cone form. And don't worry about the smell or flavor of oil used; it's completely neutral so that you can still enjoy the taste of your favorite strains. A set of 2 packs will set you back around $ 20, and while that isn't exactly cheap it's a unique way of adding concentrates to your joint to give you a potent buzz.
TWAX Concentrated Papers can be found at Arizona medical dispensaries for now, but will soon be available in other states later on.
Why TWAX Concentrated Papers Rock
In the past, stoners from all backgrounds used to add different concentrates to their joint in an effort to enhance their high. The process was known as twaxing, wherein hash or concentrates were applied to the inside or outside of the joint; and sometimes even to the tip of bowls or rolls in different shapes and forms. As more cannabis extracts were developed, twaxing rose in popularity.
For decades, people have been adding concentrates (hash, dry sift, BHO, rosin, etc) when loading or creating a joint. It's a messy process: inevitably, parts of the concentrate would spill over and leave a trail that's a hassle to clean up. Adding thin layers of wax was also tricky to deal with especially when they drip.
With TWAX Concentrated Papers, that's a thing of the past. Now you can enjoy a much more potent high thanks to its 97% THC oil infusion as well as a slower burn. The $ 20 is a good investment considering that it will help prolong your stash. So while there are hundreds, probably thousands of rolling paper brands in the market to choose from, no one makes it quite like TWAX. They created something that all stoners will love – in fact, a product that we didn't know we needed so much.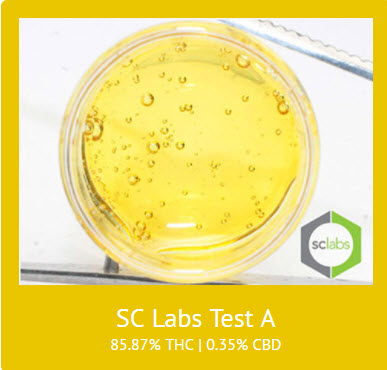 About The Clear
The Clear is focused on developing pure, high quality solvent-free cannabis oil which can be consumed by infusing, dabbing, vaporizing, and even with transdermal products. They use a process that refines cannabis to its molecular level in order to remove all other unwanted particles to create a concentrate that is as pure as possible, which is particularly important for patients. The Clear also utilizes a 100% natural and organic steam distillation process so that users can enjoy the varied flavors of terpenes.
The Clear currently offers gram buckets featuring 16 delicious flavors, all of which are tested at over 97% pure THC. Gram buckets come in Grapevine, Pure Pear, Blue Raz, Orange Cream, Golden Goat, Banana Cream, XJ-13, Strawberry Banana, Potent Pineapple, Lime Sorbet, Lemon Haze, Deathstar OG, Red Apple, and Lobster Butter.
Vape Cartridges are also another specialty of The Clear. The carts are manufactured to fit the widely used 510 thread batteries, and are available in 350mg and 700mg THC oil. Clear Carts are infused with MCT oil for better viscosity, and contain no propylene glycol so you can be assured of a healthy, toxin-free smoke. The Clear Vape Carts come in 15 flavors including Blue Raz, Grapevine, Strawberry Banana, Lime Sorbet, Potent Pineapple, Orange Cream, and Strawberry among others.
The Clear is also the company behind Ganja Grindz Coffee Company, winner of the Best Edible Awards at the 2016 High Times Cannabis Cup. Ganja Grindz Coffee offers infused coffee, tea, coffee filters, as well as single serve brew cups.
OTHER STORIES YOU MAY ENJOY…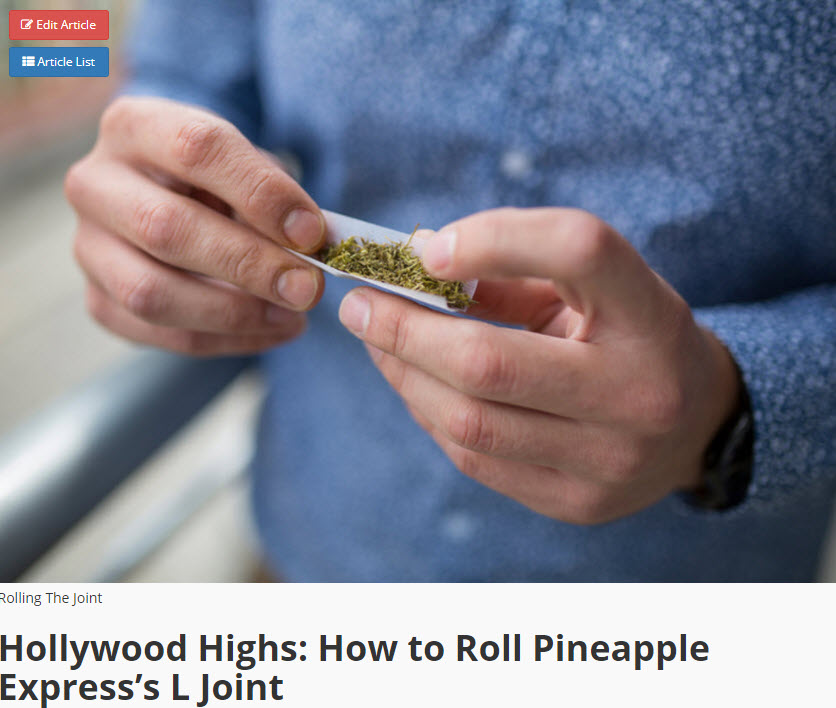 HOW TO ROLL AN L JOINT, CLICK HERE.
OR..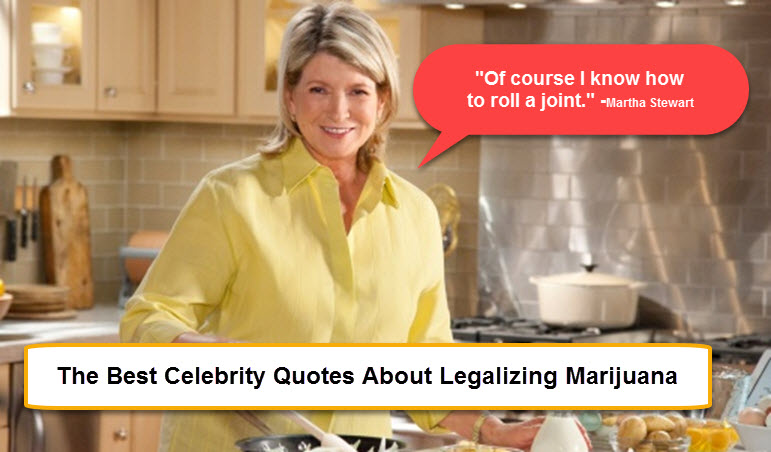 HOW TO ROLL A JOINT WITH MARTHA STEWART, CLICK HERE.
High & Marijuana Blog | Cannabis