What's Taking The FDA So Long To Regulate CBD?
With so many of the changes going on within the cannabis industry as well as drug reform sweeping the United States, it can get frustrating to see the turtle pace at which cannabis-based drugs actually do get approved.
Sure, cannabis is now legal for medicinal use in 33 states as of the time of writing, and adult use is legal in 10 states. So why is there still so much gray area in terms of cannabis medicines? Hemp was just legalized late last year, so what's taking so long for us to find out what the new rules surrounding CBD are?
The Food and Drug Administration (FDA) is just one part of the complex puzzle. Typically, they don't make biased decisions when it comes to legalizing a drug – any drug, that is. As long as they have data that a drug has been proven safe and effective, they will legalize it. Yet, there is a dearth of cannabis-based drugs on the market. The other critical pieces of the puzzle are the other federal agencies, particularly the Drug Enforcement Agency (DEA), and the National Institute for Drug Abuse (NIDA). These two are pretty much the cause of the bottleneck when it comes to approving cannabis drugs.
FDA Working On Regulatory Framework
According to FDA Commissioner Scott Gottlieb late last month, the FDA has just started the process of drafting a regulatory framework that would serve as a guide to marketing and selling CBD products. This announcement was made shortly after President Trump signed off on the 2018 Farm Bill, which legalizes industrial hemp and its derivatives. However, the bill still states that CBD is to be regulated by the FDA.
"We recognized the potential opportunities that cannabis or cannabis-derived compounds could offer and acknowledge the significant interest in these possibilities. We're committed to pursuing an efficient regulatory framework for allowing product developers that meet the requirements under our authorities to lawfully market these types of products," Gottlieb says, according to a CNBC report.
The FDA will soon be organizing public meetings to obtain input on how best to launch a federal CBD market. "While products containing cannabis and cannabis-derived compounds remain subject to the FDA's authorities and requirements, the FDA will continue to take steps to make the pathways for the lawful marketing of these products more efficient," Gottlieb says.
In the meantime, the FDA is still going to issue warning letters to companies who manufacture CBD products while making claims that have not been vetted by federal agencies. "Cannabis and cannabis-derived products claiming in their marketing and promotional materials that they're intended for use in the diagnosis, cure, mitigation, treatment, or prevention of diseases (such as cancer, Alzheimer's disease, psychiatric disorders and diabetes) are considered new drugs or new animal drugs and must go through the FDA drug approval process for human or animal use before they are marketed in the US," reads the FDA press release. "Selling unapproved products with unsubstantiated therapeutic claims is not only a violation of the law, but also can put patients at risk, as these products have not been proven to be safe or effective. This deceptive marketing of unproven treatments raises significant public health concerns, as it may keep some patients from accessing appropriate, recognized therapies to treat serious and even fatal diseases."
Sure, some manufacturers out there really are selling some kind of tainted snake oil, although there are also a significant number of legitimate CBD companies that make truly life-changing and lifesaving products.
So when can we expect to see any changes?
Despite the commissioner's statement, significant change is hazy at best. Gottlieb does say that they are going to hold a meeting, which would give stakeholders a chance to share feedback and experiences on CBD products. He didn't specify a timetable, nor did he discuss an action plan. 
But F&B manufacturers aren't waiting. CBD is being infused into more food and drinks everyday faster than you can say "cannabidiol"; mainly from smaller players in the market. However, bigger food companies will likely be waiting for the green light from the FDA before adding hemp or CBD into their products.
Another major obstacle is the current federal government shutdown, which may pause the FDA's ongoing plans including their plans to hold a meeting and then changing the regulatory oversight of CBD-infused products. It would help to have a sense of urgency on the matter, since, Gottlieb says that increasing awareness on these concerns "makes it even more important with the passage of this law for the FDA to clarify its regulatory authority over these products."
OTHER STORIES YOU MAY ENJOY…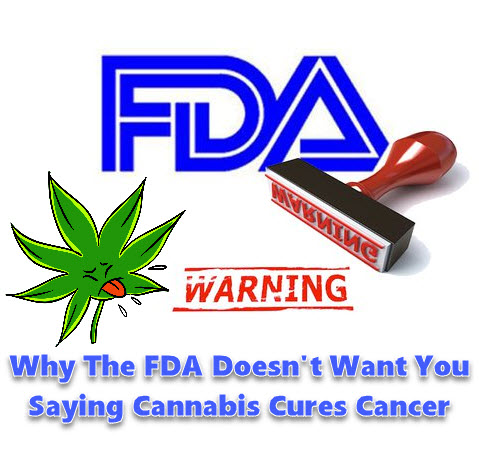 FDA ON CURING CANCER WITH CANNABIS, CLICK HERE.
OR..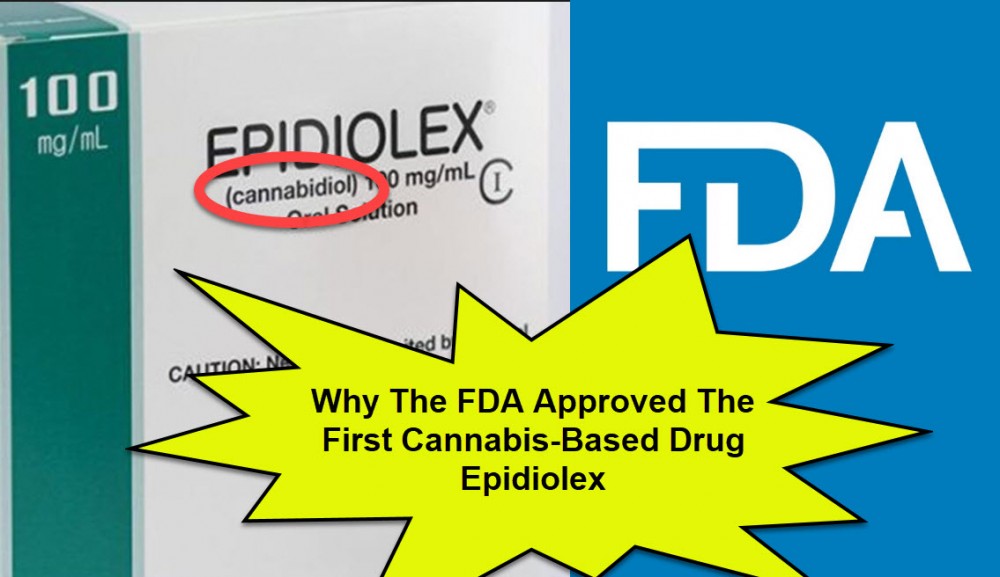 FDA ON EPIDIOLEX AND CBD, CLICK HERE.
High & Marijuana Blog | Cannabis