What's the Difference Between a Dispensary, a Headshop, and a Collective?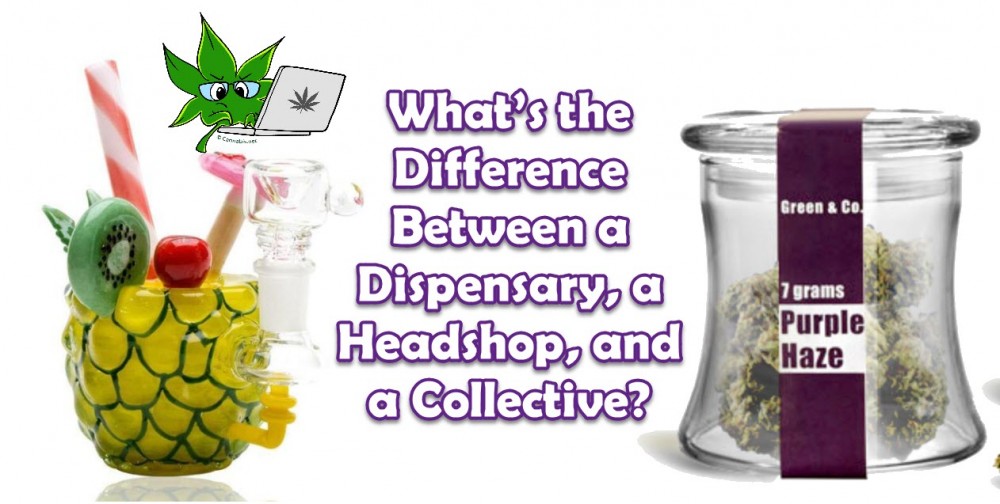 If you're new to cannabis culture, the very first step you need to make (after doing your research on cannabis) is to source your own weed. When it comes to sourcing, weed can legally be purchased typically from three retail establishments, depending on where you live: cannabis dispensaries, a headshop, and a collective.
What's the difference between the three?
Dispensaries are for-profit establishments that are in the business of selling cannabis and cannabis products to adults in recreational and medicinal cannabis-legal states. However, dispensaries in states with MMJ programs work differently: you will be required to show a valid medical cannabis card (as well as some other forms of documentation that your state may require), but some states don't permit dispensaries to operate on a for-profit basis. One must be at least 18 years of age to obtain an MMJ recommendation or card, although some states make exceptions for minors with life-threatening or debilitating conditions. Recreational dispensaries require patrons to be at least 21 years of age and present a valid ID in order to purchase weed legally. Just make sure the ID you present is unexpired.
States have set their own limits to the quantity of recreational and medical cannabis that a customer may purchase and possess at any one time, so be sure to read up on your laws.
Dispensaries have given rise to the "budtender", a line of work taken from a play of words from the "bartender". Just like a bartender, a budtender can offer advise on the right kind of cannabis products for your specific needs. Think of a budtender as a sommelier guiding you to the world of cannabis, and feel free to ask questions. Dispensaries also usually sell a wide variety of cannabis products such as merchandise, paraphernalia, edibles, and beverages.
Cannabis dispensaries and pharmacies are the safest places to purchase legitimate cannabis because most (operative word here is "most") of them are unable to remain open if they don't pay taxes or adhere to other mandatory requirements according to state law. Be sure to read up on legitimate dispensaries in your area before doing business with one.
Headshops
Headshops became popular as far back as the swinging 60's. At the time, headshops were places people could go to in order to look for the materials (i.e. psychedelics like pot) and paraphernalia which were used to "feed heads". Today, a few headshops are still around in some states like California, and they function pretty much the same way as they always have. But due to restrictions from federal prohibition, headshops were never able to legally distribute weed.
Headshops can also still be found in states where cannabis is illegal. Of course, headshop owners operate on a risky basis, but in order to get away with it, many headshops have found a loophole in the law by avoiding cannabis and marijuana décor within their premises. Additionally, headshops are only considered illegal when the paraphernalia that they sell has already been used to consume a drug that is illegal. So this is why they can get away with selling bowls, rolling papers, pipes, and others since they can easily make the claim that these materials can be used for smoking tobacco.
Though brick-and-mortar headshops may be on the decline, they are actually growing in popularity online. In other words, finding online headshops is fairly easy and you can still order paraphernalia while enjoying the convenience of having it delivered to your doorstep. There's significantly less risk for them to operate on the internet, where the laws are still hazy.   
Collectives
Collectives typically operate as non-profits, and involve a group of individuals who work together for the same objectives. The same applies to cannabis collectives – but they do exist in all kinds of industries.
Collectives, just like dispensaries, provide patients with access to a wide range of cannabis products. You can also buy smoking devices, concentrates, and your favorite strains from collectives. Don't expect to find a complete assortment of items at a collective, but they still are good places to shop in if you don't have a dispensary nearby. In fact, unless specified explicitly such as in the shop's name, you may not be able to tell the difference between a dispensary and a collective.
When you buy pot or paraphernalia from a collective, any of the profits that they make can't be given to a private individual or entity. Cannabis businesses pay taxes, but most non-profits including collectives don't. But while some states permit the members of a collective to cultivate their own cannabis, others states aren't too high on this idea.
Where do you prefer getting your pot from?
OTHER STORIES YOU MAY LIKE…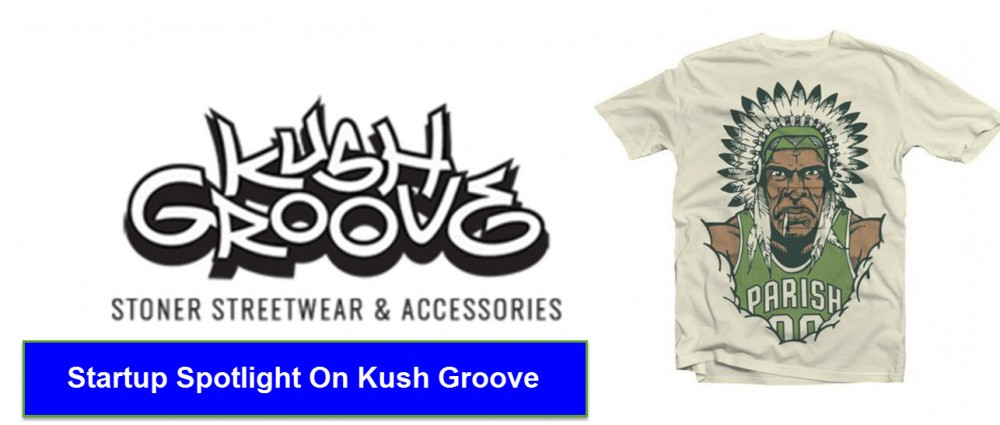 HIP HOP HEAD SHOPE KUSH GROOVE OPENS, CLICK HERE.
OR..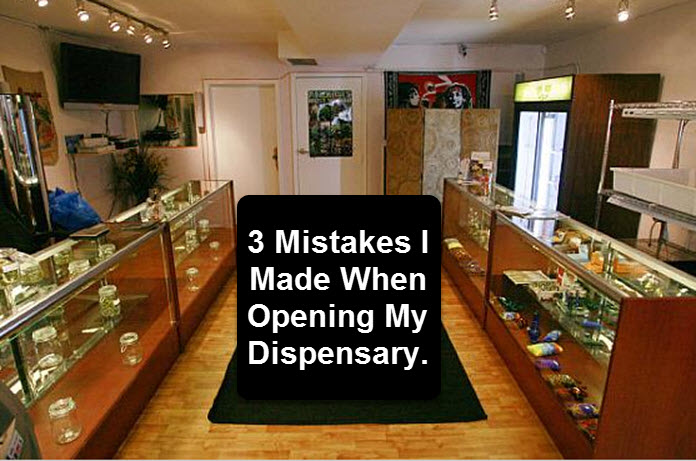 MISTAKES FOR A DISPENSARY OWNER, CLICK HERE.
High & Marijuana Blog | Cannabis