Where The Greens Are At: CBD and Concentrates are Hot Markets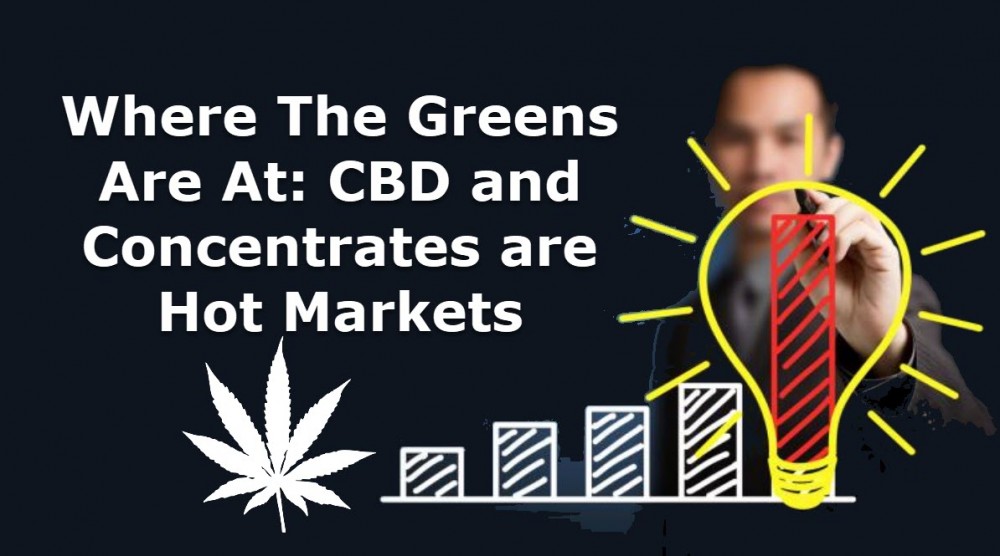 It's high time to put your money where your mouth is
Investors and budding cannabis entrepreneurs can now diversify their investment options due to the massive growth observed in certain segments of the cannabis industry. As legalization spreads throughout North America, producers are expanding product offerings to cater to increasingly evolving needs of a wide range of cannabis consumers. Smoked cannabis flower is never going to go away, but maybe that's reserved for first-time users. These days, people want more choices when it comes to consuming their medicine. This shows in the market figures, which also reveal that these sectors in cannabis show no signs of slowing down anytime soon.
Concentrates
A report released this week by Arcview Market Research and BDS Analytics revealed that concentrates are the fastest growing product category in the cannabis industry today. The report, entitled: "Concentrates: The Hottest Product Category in Cannabis", revealed that sales of the concentrate market is forecasted to reach $ 2.9 billion by the end of the year, a 49% spike from last year.
The figures show that just behind dried flower, cannabis concentrates are the second biggest market in the industry today. Sales of concentrate are expected to hit $ 8.4 billion in 2022, while flower is seen to reach $ 8.5 billion.
'As the cannabis industry matures, we'll likely see new product categories catch fire with consumers," says Arcview Group CEO Troy Dayton. "Concentrates are the first category to do that, but it's just the beginning of a revolution in how cannabis is consumed now that it's becoming legal around the world," Dayton said in a statement.
Industry experts agree that cannabis concentrates are getting more popular because many new users are more comfortable consuming it compared to flower. "For consumers, it's a discreet and healthier choice that will likely make cannabis consumers of people who would never dream of inhaling smoke," shares Tom Adams, Arcview Market Research Editor In Chief. "That will cause the category to represent ever more retail display space, and likely spawn vape-only stores and on-premises consumption venues."
Adams also says that the rise of concentrates will result in significant savings agriculturally: "The cost savings – and broader consumer appeal of concentrates – will prove critical as the legal market struggles under the weight of heavy tax and regulatory loads to compete with the illicit market," he says.
Back in 2014, concentrates only accounted for 10% of pot sales but now it's expected to reach 27% especially with the rising demand for vape pens which are perhaps the most popular way to consume cannabis these days.
"Technology is revolutionizing a product category that began as hand-rubbed hash in the Middle East centuries ago," Adam says.
CBD Products
Experts have long predicted that if the cannabis industry continues growing at its current rate, the American market alone could be worth $ 20 billion in sales by 2020.
However, the hemp-derived CBD market could eclipse the overall cannabis market. Cannabidiol products are valued for their powerful therapeutic properties without the high, due to the absence of psychoactive THC (tetrahydrocannabinol). The Brightfield Group, a cannabis research firm, just released a new report indicating that the hemp-derived CBD market is projected to reach $ 22 billion by 2022.
CBD is available in dozens of different forms in the market today: from CBD oils to liquids, tinctures, edibles, capsules, topicals, patches, and vapes to name a few. Perhaps even more are in the pipeline as you read this. It's touted as the dietary supplement of the next century, and for all its health benefits, it could be the revolutionary answer to our health problems.
The report, which was shared to Rolling Stone exclusively, is attributed to the expected passing of the historic 2018 US Farm Bill thanks to Senator Mitch McConnell. The bill has a provision that would legalize yet again, on a federal level, the domestic cultivation of commercial hemp and its processing. CBD products manufactured out of imported hemp are already legal to buy and consume according to federal law, but legalizing domestic production of the croup would create lucrative new opportunities.
"What we started tracking this year was an explosion – face mask, bug bites, skin care, topicals," disclosed Brightfield Group director of research Bethany Gomez to Rolling Stone. "It's being used for everything you can think of – sports, triathlons. People want to buy it for their grandma."
"I've been doing market research for years and covered everything," Gomez says. "This is definitely the craziest market I've ever covered."
The report also attributes the growth to increased investments, the development of new CBD product types, growth of distribution channels, and the rising popularity of hemp-derived CBD for overall wellness.
OTHER STORIES YOU MAY ENJOY..
12 CBD FACTS YOU SHOULD KNOW, CLICK HERE.
OR..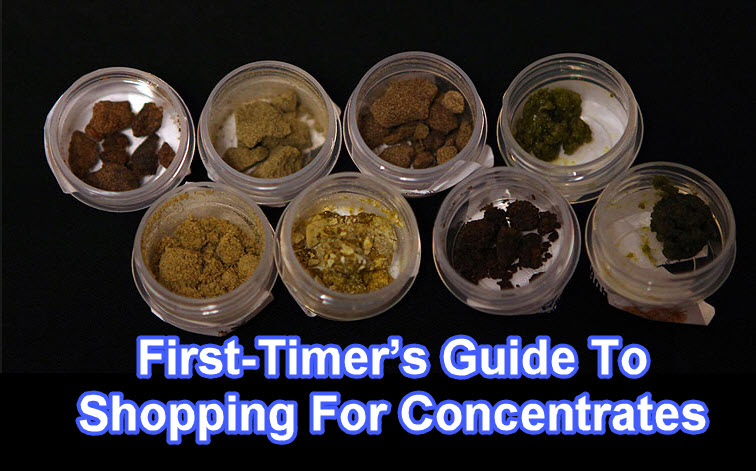 CONCENTRATES BUYING GUIDE, READ THIS FIRST, CLICK HERE.