Why Exactly Do The Feds Want Your Opinion on Cannabis Rescheduling?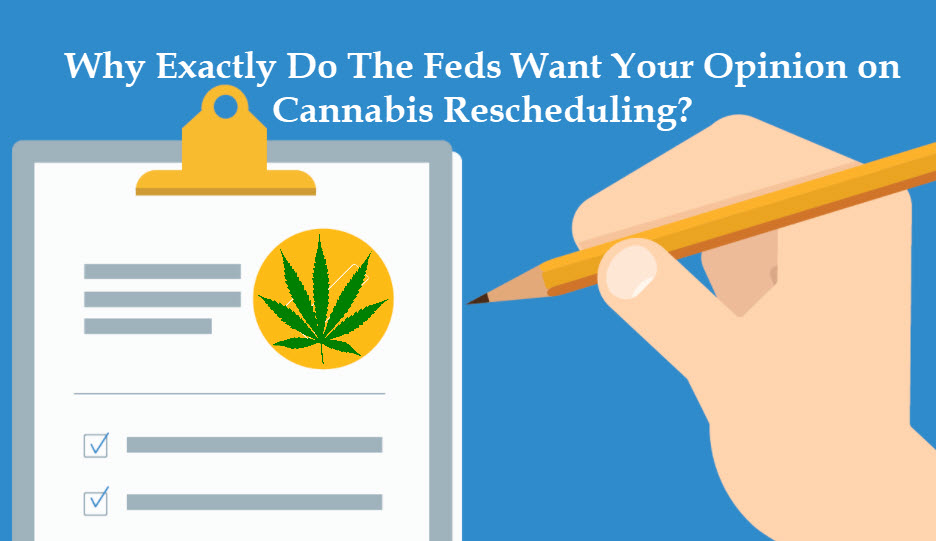 Want to help legalize cannabis? This is your chance.
The Food and Drug Administration of Donald Trump has been tasked by the United Nations World Health Organization to inquire with the American public if cannabis should be reclassified based on Article 2 of the 1971 Convention on Psychotropic Substances.
In other words, if you want to help make cannabis legal, this is your chance. But you don't have forever.
From June 4-8 this year, the WHO will meet during a special session to be held in Geneva, Switzerland. Their agenda will be to review various aspects of cannabis such as the cannabis plant and resin, extracts and tinctures, delta-9-tetrahydrocannabinol (THC), and isomers of THC.
Last Monday, the Office of the Federal Register released a statement so that interested persons could submit their comments by April 23, 2018 at the latest.
They want to know if you, the American public, are in favor of reclassifying cannabis due to its therapeutic properties. However, the questionnaire is not limited to the American public – anyone from member nations can participate in the survey. The FDA wants individuals just like yourself to let them know your comments whether cannabis has the potential for abuse, real abuse, efficacy as a medicine, drug trafficking, and what the impact on rescheduling cannabis for medicinal purposes will do.
This is your chance to tell Trump that cannabis should be rescheduled. It currently sits in the most restrictive category which is Schedule 1, which means that it should not be formally prescribed while limiting research opportunities on the drug. In other countries who have signed the drug treaty, cannabis should not be legalized. Participating in this questionnaire can change the future of cannabis. All comments can reach a maximum of 5,000 characters, and you will also be allowed to attach supporting documents if you'd like. You can also choose to include whether or not you want to include you contact information on the submissions.
Why should you participate? If the World Health Organization does decide to reschedule cannabis based on international agreements, it will increase pressure for countries like the United States to change the legal status of cannabis.
The WHO questionnaire also asks about your cannabis habits – therapeutic use of its resin, tinctures, extracts, CBD and THC oil, and if your products have been approved for therapeutic use in the country where you live. The survey is designed to gather information on legitimate use of cannabis, as well as its legal status and potential for harm:
Paragraph (d)(2)(A) of the CSA (21 U.S.C. 811) (Title II of the Comprehensive Drug Abuse Prevention and Control Act of 1970) provides that when WHO notifies the United States under Article 2 of the Psychotropic Convention that it has information that may justify adding a drug or other substances to one of the schedules of the Psychotropic Convention, transferring a drug or substance from one schedule to another, or deleting it from the schedules, the Secretary of State must transmit the notice to the Secretary of Health and Human Services (Secretary of HHS). The Secretary of HHS must then publish the notice in the Federal Register and provide opportunity for interested persons to submit comments that will be considered by HHS in its preparation of the scientific and medical evaluations of the drug or substance.
Last November, WHO concluded that CBD, the non-psychoactive compound in cannabis could have therapeutic benefits for certain illnesses including Parkinson's diease, Alzheimer's disease, Huntington disease, multiple sclerosis, anxiety, psychosis, depression, nausea, cancer, inflammatory conditions, Inflammatory Bowel Syndrome (IBS) / Crohn's disease, rheumatoid arthritis, diabetes and diabetic complications, and cardiovascular disease.
This is an important time in history, considering that cannabis has never been under a formal review ever since it was first listed as a Schedule 1 substance on the international agreement which was implemented in 1961.
Just last March, UN Secretary-General Antonio Guterres spoke before the narcotics commission to discuss the benefits of drug legalization in Portugal when he was prime minister. However, last month, the United Nations also released a warning for countries not to legalize cannabis. But there was something shady about the warning, considering that the International Narcotics Control Board (INCB) of the United Nations, the body that issued the warning, is made up of members who are required to have "medical, pharmacological or pharmaceutical experience". In the report, the INCB scolded several countries including Canada, the United States, Jamaica, and Uruguay.
So why does the Federal government want or care about your opinion on descheduling?  In order to make a change to the UN agreement or suggest a change, the Federal goverment is building up their evidence to show that not only is there need for medical research but that also the people of the United States want cannabis to be rescheduled or descheduled.  Saying things like "Over 5,000 people left comments on our public appeal and over 85% wanted to see the plant lowered in drug class" can go along way to winning over politicians who rely on those voters to get re-elected.  Passing the "responsibility buck" is alot easier for politicians when they have concrete, FDA proof that the people have spoken and I stand with the people.
In a way, this is how the US government and politicians (pro or against) can CYA…or "cover your ass."
OTHER STORIES YOU MAY ENJOY…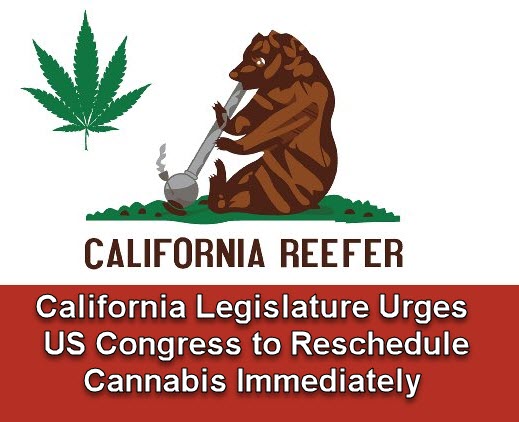 CALIFORNIA URGES CONGRESS TO RESCHEDULE CANNABIS, READ THIS.
OR..
CANNABIS RESCHEDULE COULD BE SOON, READ THIS…