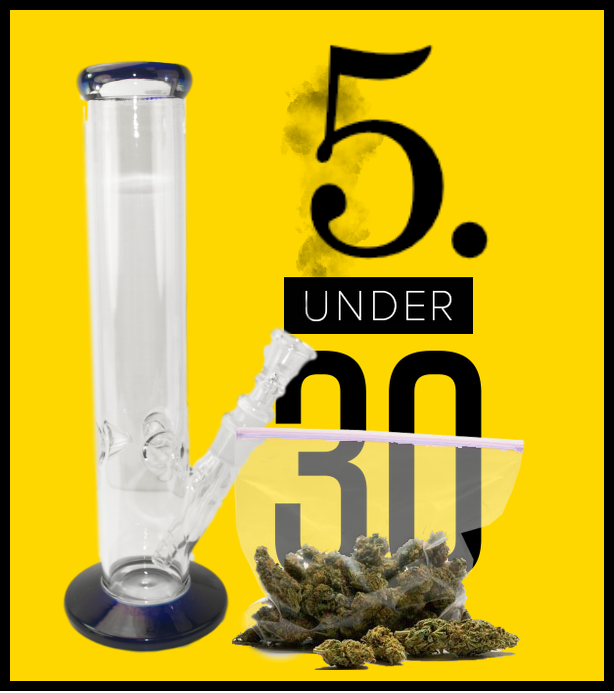 The cannabis space is an open market where many young and charismatic entrepreneurs are making waves. The improvement in the market is premised on the acceptance and decriminalization that cannabis is receiving in different regions. This has opened up the way for many innovative ideas from entrepreneurs aimed at making the cannabis space more efficient. Different types of marijuana products and cannabis-related products are being manufactured to further make the experience more fulfilling. Likewise, different brands are providing quality platforms where necessary information concerning cannabis can be gotten easily. Most of such platforms also enable cannabis retail businesses to meet making purchasing and the transfer of cannabis products easier.
With the surge and growth that the sector has enjoyed in recent times, more young people are starting off in the cannabis market and some are making the needed transfer from other business sectors. Today we want to look into the business side of the cannabis industry. We will be looking into a couple of young cannabis entrepreneurs under 30 to look out for. Some of these entrepreneurs have either reached the apex in their field or are bound to get there in no time. All of this while still being less than 30 years old. Read on to find out who they are!
Karson Humiston
First off on the list of our young entrepreneurs in the cannabis space that is less than 30 is the founder and CEO of Vangst. With the growth and expansion of the cannabis industry, the need for quality recruitment and hiring platforms for growing cannabis companies has grown more important. This is where Vangst comes in as they help in connecting eager applicants with opportunities in different growing cannabis companies. This has allowed Vangst to rack up a good number of beneficiaries since it began in the year 2016.
Vangst under Karson Humiston has been able to connect over 10,000 beneficiaries with about 650 top cannabis companies in the United States and Canada. This important role has helped in strengthening the workforce in the cannabis sector making networking easier for concerned stakeholders. This has earned Karson a spot on the 2018 Forbes list of 30 under 30. This she has done while raising over $ 12.5 million for leading CBD investors and tech companies. Karson is definitely on at the top of her game in the cannabis industry and we can be sure to expect more strides from her in the years to come.
Ryan Smith
Next on our list of top young cannabis entrepreneurs under 30 is the founder and CEO of Leaf link. The need for proper communication lines in any business cannot be overemphasized. This is why Leaf link has had substantial success in streamlining operation and communication processes for cannabis companies. They do this by helping the cannabis companies to optimize systems that are aimed to increase their efficiency while also increasing profits. Examples of the systems optimized by Leaf link for cannabis companies include inventory management systems, POS systems, internal or external communications systems.
Leaf link also serves as a wholesale marketplace where different cannabis retailers come to search for products. The platform basically connects prominent cannabis brands with cannabis retailers who will eventually deliver them to the final consumers. The services of Leaf link help these brands to maximize profits and growth while simplifying their communication lines with their target market. This has made Leaf link one of the top brands in the cannabis market as they manage over $ 1 billion orders per year for cannabis brands and retailers. This has made Leaf link the first cannabis facing company in Forbes 30 under 30 in 2016 and has earned Ryan Smith a spot in our list of top young cannabis entrepreneurs under 30.
Aaron Riley
The next person on the list if the president and CEO of Cannasafe. Aaron was initial in the industry of luxury cars before making the much-needed switch to the cannabis space. The place of product testing when it comes to cannabis cannot be overemphasized. This is where Cannasafe comes to play as they help in testing cannabis products to ensure that they are free of contaminants and pesticides. Most of these contaminants are present during the growing process and in order to ensure safety for the final user, cannabis products are adequately tested to ensure safety. This is where Cannasafe and Aaron Riley blossom.
They have the first ISO accredited cannabis lab in the world. This is a testing lab that allows cannabis distributors and cultivators to ensure that their products meet the necessary regulatory guidelines for quality. Cannasafe in Los Angeles handles approximately 25 percent of the testing batches done in the state. This has earned Aaron a spot on our list of top cannabis entrepreneurs under 30 to watch out for.
Brett Chang, Alex Blumenstein, and Taylor Scollon
The Canadian cannabis industry also has competent young entrepreneurs and we cannot do without appreciating the efforts of these three young entrepreneurs. They are co-founders of Leaf Forward which is a leading cannabis business accelerator in Canada that looks to help young cannabis companies grow. They do this by opening up these young companies to connections to capital and access to licensed space.
At the helm of affairs are three competent professionals with experience in different fields before making branching into the cannabis space. Brett is a serial entrepreneur that has pioneered different startups, Taylor is well versed in digital marketing and Alex knows his way around the political scenes of Canada to a large extent.
Adeola Odusanya
in this woman, Blühen Solutions have a strong CEO and visionary. She started the tech startup in a bid to help better the healthcare of patients using medical marijuana. The company uses a mobile app to help in tracking the level of consumption of cannabis by a patient in relation to what they actually need. With the app, patients can have a full grasp of their relationship with different cannabis products. Likewise, it helps to adequately inform and help doctors with dosing as well.
Bottom line
If you're not involved in the cannabis industry yet, you're missing out. Jump on the train while you still can. Cannabis is God's gift to mankind, cease the opportunity while you can!
CANNABIS STARTUPS AND IDEAS, READ MORE…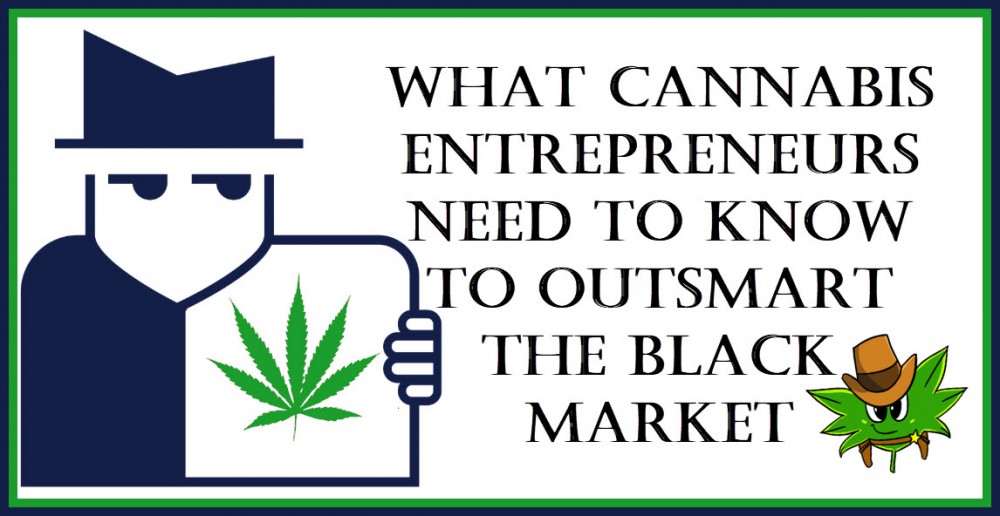 HOW CANNABIS ENTREPRENEURS CAN STOP THE BLACK MARKET!
OR..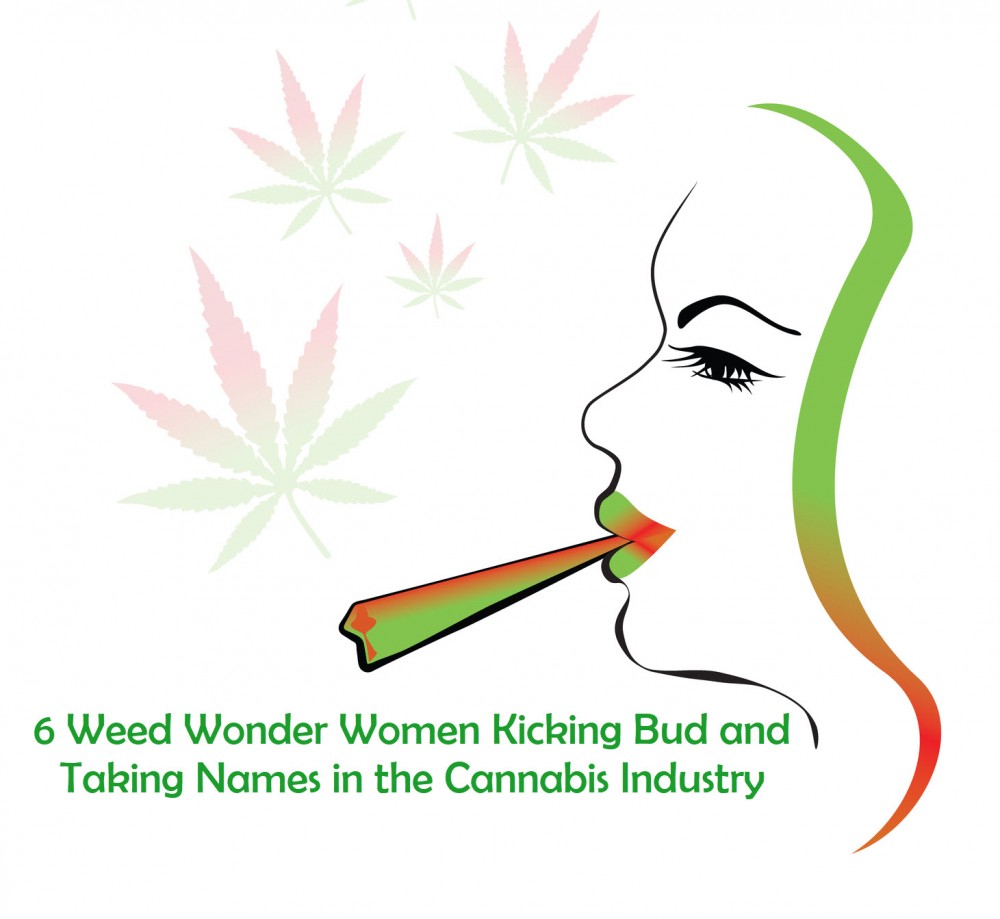 THE WONDER WOMEN OF CANNABIS THAT ARE MOVING THE INDUSTRY!