5 Surprising Uses For Hemp That Would Make The World A Better Place, Literally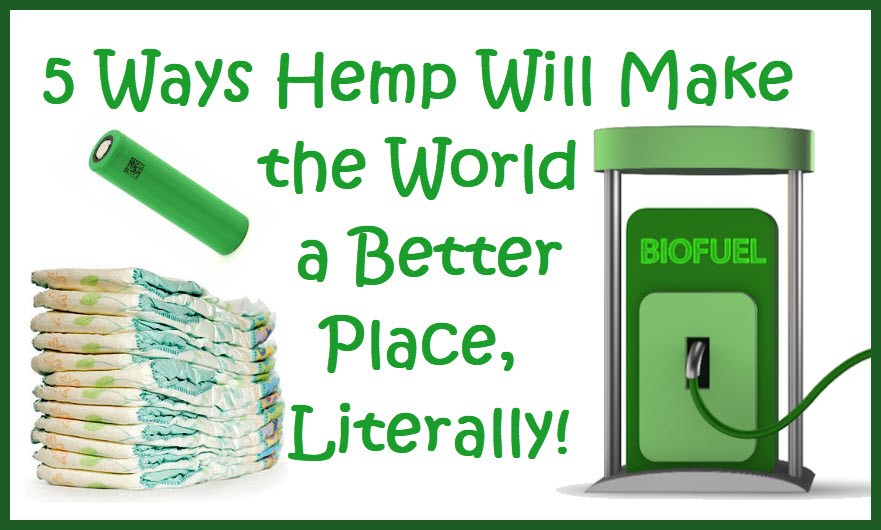 Hemp is one of the world's most useful crops. Our ancestors have used hemp in a great deal of practical applications, such as textiles, oil, paper, and of course, food.  
Versatile, all-natural, renewable, and sustainable: few other plants can hold a candle to all the earth-loving and people-nourishing properties of hemp. But decades of cannabis prohibition combined with misinformation have caused people to become ignorant about hemp – even worse, demonize it. We have access to processing technologies today that allow hemp to be made into an eco-friendly alternative of many things we consume and use daily.
We already know that hemp can be used for textiles, paper, and food. But here are some things that can be made out of hemp that may surprise you. If these hemp products become mainstream, it would make the world a better place – literally:
Batteries: Every year we get rid of billions of batteries, all of which are made out of corrosive and toxic material. Some of them contain lead, mercury, and lithium, which is harmful for the environment and can pose some serious threats to human health if disposed of improperly. Hemp batteries can actually be made at a fraction of the cost required to make conventional batteries. They are much more environmentally-friendly, and it even has the potential to outperform the energy storing abilities of the batteries we use today.
What other things do you consume on a daily basis do you think can be replaced with hemp?
OTHER STORIES YOU MAY ENJOY…
8 WAYS HEMP COULD SAVE OUR PLANET, CLICK HERE.
OR..
WHY IS HEMP SO IMPORTANT, READ THIS, CLICK HERE.