6 Best CBD Infused Recipes for Vegans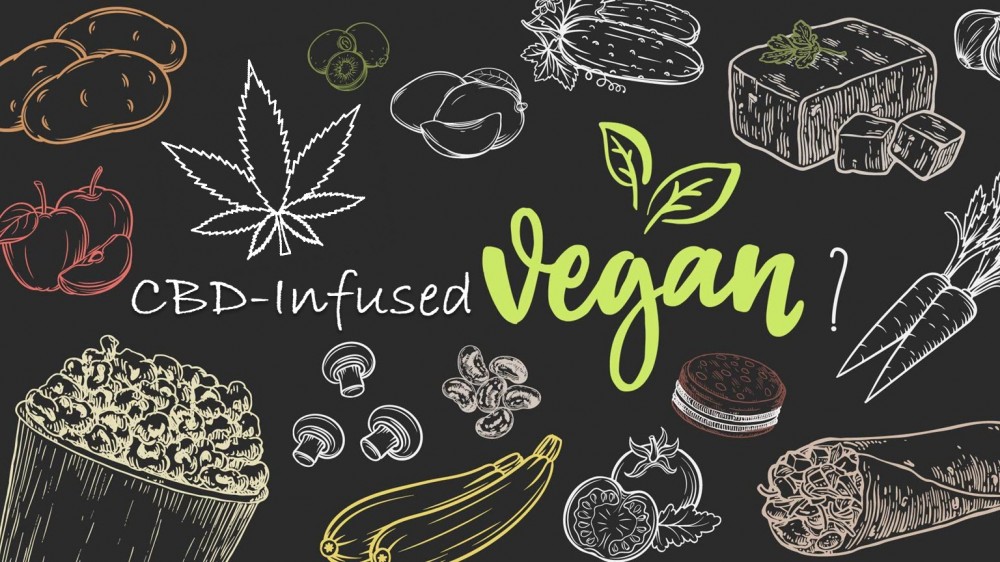 CBD industry has been booming since different countries started to legalize cannabis products. Consumers go for CBD products majorly to reap its health benefits. As the CBD industry continues to boom, infused CBD products are becoming trendy and common on the shelf. Manufacturers infuse it with different products such as cookies, chocolates, and cocktails. Although you can consume CBD in various ways based on preference or condition, CBD infused food is the most enjoyable way to consume this magical compound. Manufacturers infuse CBD in different recipes to satisfy the taste buds of consumers as well as provide various therapeutic relief. Moreover, cooking with CBD is easy because you can substitute it from cooking oil. You may also want to enjoy THC products to make you relax after a tiring day. Just make sure to buy from reputable sources that guarantee quality thc delivery into your body.
What is CBD?
CBD is one of the cannabinoids present in the cannabis plant. Research shows that consumption of CBD can help to alleviate pain, depression, anxiety, arthritis, endometriosis, among other health conditions. Compared to other compounds found in the cannabis plant such as THC, CBD doesn't produce psychoactive effects, and as such, most people prefer to infuse it with their meals. Therefore, you will reap all its health benefits without feeling "high."
CBD-infused foods contain CBD as one of the main ingredients. It is imperative to note that CBD can be a bit challenging when it comes to temperatures. Although warming CBD oil can increase its effectiveness, high temperatures can kill most of its active compounds. It begins to evaporate in higher temperatures. Therefore, when making infused foods, don't place the oil directly on heat because it can lead to loss of terpenes, besides don't use too much oil since it results in bad flavor.  But its not the case with reputed manufacturers as safety is taken seriously at CBDfx.So one can expect a high quality product at pocket friendly rates.Lastly, stick with high-quality CBD oil only.
Here are the best CBD infused recipes that you should try in this year…
CBD Infused Guacamole
Guacamole is a dish loved by most people, and what better way to enjoy it than to infuse with CBD. It is already famous for its healthy fats and the ability to eat with various meals. 
Ingredients:
1-4 ripe avocados
About 10ml of CBD oil
Half teaspoon of salt
Half teaspoon of pepper
A tablespoon of lemon juice
Half teaspoon of cumin
One garlic
One onion
Two tomatoes
Instructions:
Select avocados based on the amount that you want, preferably anything from one to four avocados. If it is for one person, one avocado will be sufficient. You can increase the number according to people.
Peel the avocados
Place in a large bowl and mash thoroughly
Add garlic, cayenne, cumin, salt, lemon juice, tomatoes, and onions.
Add a drop of CBD oil (about 10 milliliters)
Cover the bowl with a plastic wrap
Guacamole is ready to serve
CBD Infused Cake with Pumpkin and Cranberry
You can infuse CBD in any cake of your choice by substituting some of the ingredients while sticking to the instructions provided below.
Ingredients
Half cup of syrup
Half cup of butter
One cup of pecans
Two cups of cranberries
One-quarter teaspoon of salt
One teaspoon of cinnamon
Two teaspoons of baking powder
Two cups of syrup
Two cups of flour
A cup of pumpkin puree
Two eggs
Six tablespoons of vegetable oil
About 140 mg of CBD oil or more if you love a higher concentration
Instructions
Preheat the oven to 350 degrees Celsius
Use parchment paper to line the bottom of a large pan
Melt the butter in a pan on low heat
Add the syrup to the mixture
Mix the butter and syrup until you achieve a smooth texture
Add CBD oil and continue mixing
Pour mixture into the large pan
Use a bowl to mix pecans and cranberries and then pour the mixture into the pan with syrup and butter
Beat the eggs and combine with oil and pumpkin puree
Add flour to the mixture together with salt, cinnamon, baking powder, and sugar
Mix thoroughly and then bake for about 40 minutes
 Once ready, let it cool for about 10 minutes before serving
Serve as desired
CBD Infused Apple Pie
The cannabis-infused apple pie is the perfect way of enjoying your meal. The irresistible, tangy and sweet apple pie is worth the effort. If you are looking for a classic dessert that you can enjoy cold or hot with ice cream, custard or cream then look no further than the apple pie. It excellently blends with cannabis and will take your dining experience to a whole new level. Besides, making the pie is quite easy. Here is a step by step guide.
Ingredients
10-20 drops of CBD oil
One teaspoon of salt
Two and a half cups of flour
Eight tablespoons of cold water
A stick of cold cubed butter
150g of sugar
One teaspoon of cinnamon
One kilogram of smith apple
Two tablespoons of flour
Half a lemon
One-quarter teaspoon of nutmeg
Instructions
Add salt and flour in a bowl and then mix
Add butter and mash it
Add water slowly and knead until it forms a dough
Add the desired amount of CBD oil
Continue mixing the dough and when done, cover with aluminum foil
Peel and slice apples
Mix salt, flour, apple, lemon juice, nutmeg and cinnamon in a bowl
Set the oven to 375 degrees Celsius
Cut the dough into halves and roll to make a pie
Pour the apple filling
Brush the pie with an egg then sprinkle sugar
Bake for an hour
Chocolate Chip Cookies
This is one of the best snack options, and they have a high nutritional content. You can consume CBD cookies after a workout when the body is craving calories to boost recovery and rest.
Ingredients
One egg
One tablespoon of vanilla bean paste
One tablespoon of cinnamon powder
One tablespoon of coconut flour
Half cup of almond butter
One cup of flour
Half cup of honey
A cup of chocolate chips
A tablespoon of baking soda
10ml to 20ml of CBD oil
Instructions
Preheat the oven at 350 Fahrenheit
In a large bowl, mix CBD oil, chocolate chips, baking soda, vanilla bean paste, cinnamon powder, flour, honey, and butter.
Make about 20 cookies and bake for 25 minutes
Serve with a preferred drink
CBD-Infused Salad Dressing
Every salad needs a perfect salad dressing, and CBD comes in handy, especially for vegans. If you don't want cookies, cakes or drinks, you can enjoy this salad dressing and still reap all the health benefits of CBD.  It doesn't matter whether you are using olive oil or any other oil; the combination of CBD with salad is excellent.
Ingredients
For the dressing, you will need:
A quarter tablespoon of sea salt
A half tablespoon of dried oregano
A tablespoon of dill
Two tablespoons of balsamic vinegar
Two tablespoons of red wine vinegar
A quarter cup of olive oil
CBD oil
Two garlic cloves
A tablespoon of lemon juice
For the salad:
One cucumber
Two peppers
Half cup of olives
One pint of grape or cherry tomatoes
Instructions
Mix the two types of vinegar, olive oil, dill, minced garlic, sea salt, and lemon juice
Cut the tomatoes into halves and chop the vegetables
Put the vegetables in a bowl
Add CBD oil
Toss and enjoy your CBD infused salad
CBD Fish Tacos
Fish is one of the restaurant's favorite meals. Infusing fish with CBD is an excellent way to enjoy a healthy dose of CBD as well as the nutritional content of the meal. Moreover, it is easy to follow, and you can try it in the comfort of your home.
Ingredients
Half tablespoon of salt
Pepper
Lemon or lime juice
Half teaspoon of cumin
Two teaspoons of chili powder
Half teaspoon of cayenne pepper
Tortillas
Two cups of shredded cabbage
Two tablespoons of cilantro
40ml of CBD oil
Instructions
Mix lime or lemon juice, cumin, pepper, chili powder and CBD oil in a large bowl
Coat the mixture over your fish while spreading it evenly
Let the fish sit for about 20 minutes as you add pepper and salt
Fry the fish in a pan for 5 minutes and let it rest for another 5 minutes
Mix it with cilantro, CBD oil, lime juice, and mayonnaise
Place it on tortillas with avocado and cabbage while squeezing more drops of lemon juice on top
It's ready to serve
Conclusion
The idea of CBD-infused foods is trendy because delicious foods infused with CBD can treat a variety of ailments including arthritis and depression. This explains why the market is now filled with CBD-infused products such as glazed donuts, milkshakes, flowery drinks, fruity, candy, olive oil, cereal, and coffee.
There seems to be no limit when it comes to infusing CBD with your foods. It works well with any food and drink of your choice. The above recipes will help you to infuse CBD in your meal in the comfort of your home.
CBD INFUSED AND THE FUTURE, READ MORE…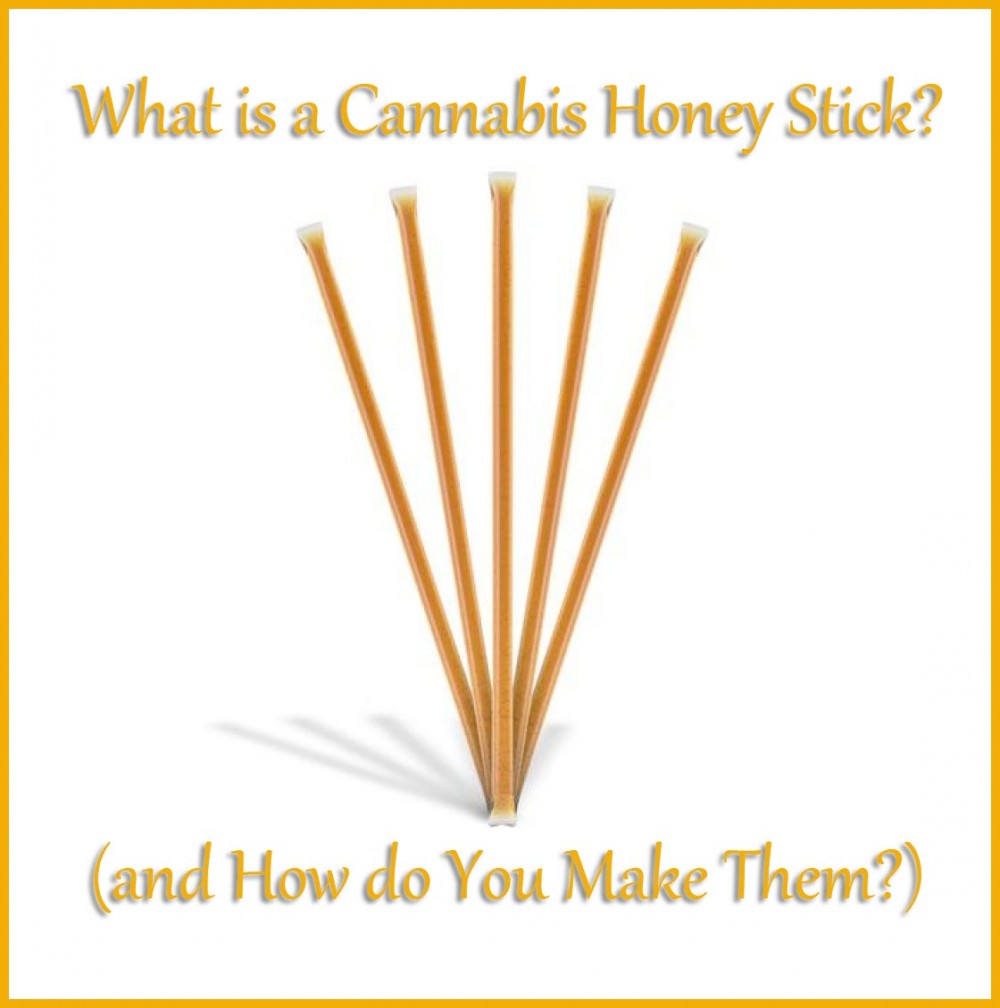 CBD-INSUED HONEY STICKS, WHAT ARE THEY?
OR..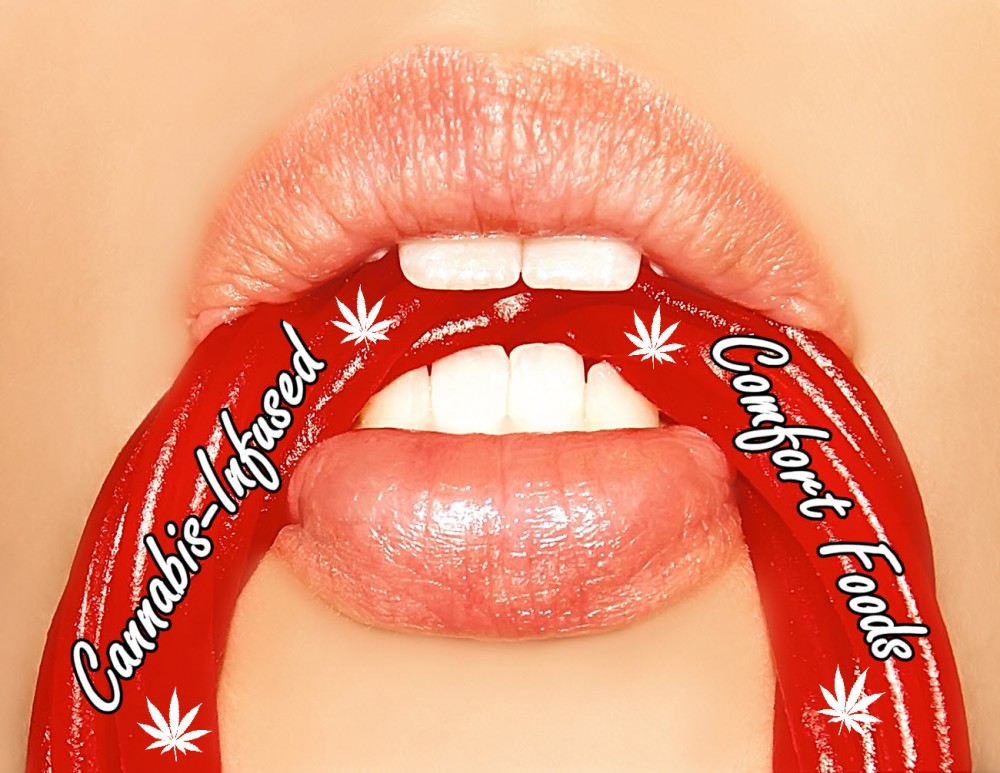 CANNABIS-INFUSED COMFORT FOODS RECIPES, CLICK HERE.