Africa Gets First MMJ Dispensary
Last November 2017, the highest court in South Africa was debating whether to legalize cannabis. Locally known as dagga, there is finally some progress on this field in Africa, even if cannabis hasn't been legalized just yet.
Africa finally gets its very first medical cannabis dispensary, which will be located in Durban North, as reported by the Weekend Witness. This unique dispensary won't be selling cannabis flower, but it will be selling infused edibles and a special drink called "Marley coffee".
The Holistic Relief Wellness and Pain Management Centre will have a healer available who can consult with patients to prescribe oils of varying strengths which have been infused with cannabis as well as other ingredients. 
According to Krithi Thaver, the founder of Canna Culture and the chairman of the KZN branch of South Africa's Cannabis Development Council, "The global consensus is growing that the hemp crop is in fact a 'miracle' plant and we are immensely pleased to be able to finally offer this 'miracle' to Durban."
"Our treatment regimens combine traditional medical practices in chiropractics, physiotherapy, diseases and illness (acute and chronic) to treat the whole body. The practitioners at this centre are all medical professionals who have thoroughly researched the extensive medical uses of cannabis and have enthusiastically embraced its potential benefits."
The indigenous cannabis, or dagga plant, is still illegal to possess and patients who come to the centre will need a referral.
Currently, the available health care options in South Africa vary. There is a sizable expat population, and most middle and upper income residents generally live in environments that are considered low risk for illnesses. However, a significant portion of the population is made up of poor South Africans that live in areas with few amenities, yet who are plagued by disease yet do not have enough access to adequate health care. Hopefully, in the future, more countries in South Africa develop more flexible attitudes towards cannabis with the intention of making it more accessible especially to those who need it most.
Zimbabwe Legalizes Cannabis Cultivation
As South Africa continues to battle for medical cannabis use, Zimbabwe has just legalized the production of cannabis for either scientific or medicinal purposes.
According to The Herald, Health and Child Care Minister Dr. David Parirenyatwa announced the news last Friday in a government gazette. People who wish to cultivate cannabis will be required to apply for a license, and once granted, it will be valid for 5 years and should be renewed if needed before its expiry. The license would allow growers to possess, transport, and sell cannabis in fresh, oil, or dried form.
However, there will be strict conditions surrounding the granting of licenses. "An application shall be accompanied by the appropriate fee and three copies of a plan of the site proposed to be licensed," reads the Production of Cannabis for Medicinal and Scientific Use Regulations. Interested individual producers should be citizens of the country, or prove that they are a resident while a company will be required to prove incorporation in Zimbabwe, reads the regulations.
Licenses may be denied if authorities receive insider information from a "peace officer, a competent authority or the UN, that an applicant was involved in the diversion of a controlled substance or precursor to an illicit market or use," says the regulations.
"The Minister may not oblige if the issuance, renewal or amendment of the license is likely to create a risk to public health, safety or security."
The producers will then need to comply with routine audits to be conducted by the health ministry.
"The application shall contain, the maximum quantity expressed as net weight in grammes, of fresh cannabis, dried cannabis, cannabis oil to be produced by the applicant under the license and the production period and the maximum number of cannabis plants to be sold or provided."
Zimbabwe has become the second country in Africa to allow these licenses, following Lesotho's move last year. In local traditional medicine, dagga is already used to treat a wide range of conditions including epilepsy, mental illness, asthma, and even to help promote thick hair growth. Some still use it as a recreational drug. Anyone found producing or possessing a big quantity of cannabis may be subject to 12 years in jail.
In South Africa, commercial growing is still illegal and they continue to fight for legalization.
OTHER STORIES YOU MAY ENJOY…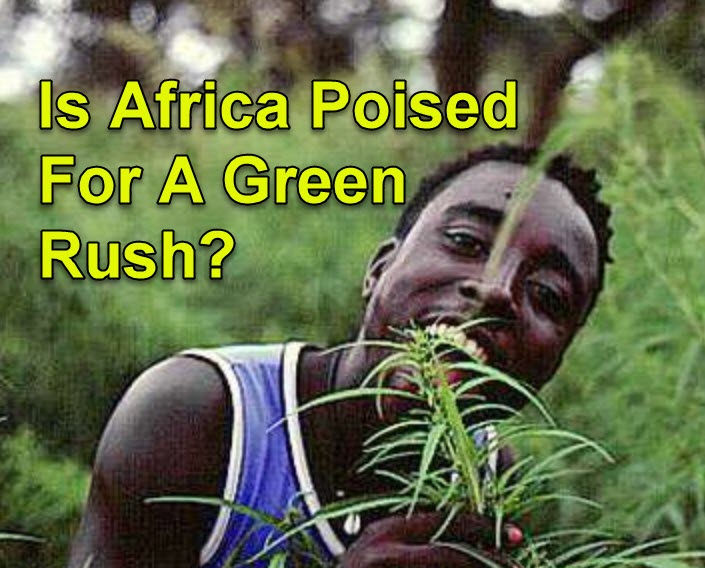 AFRICA AND THE CANNABIS GREEN RUSH, CLICK HERE.
OR..
7 CANNABIS SEED QUESTIONS YOU NEED TO KNOW, CLICK HERE.