All 50 State Banking Associations Call on Congress to Provide Cannabis Banking Services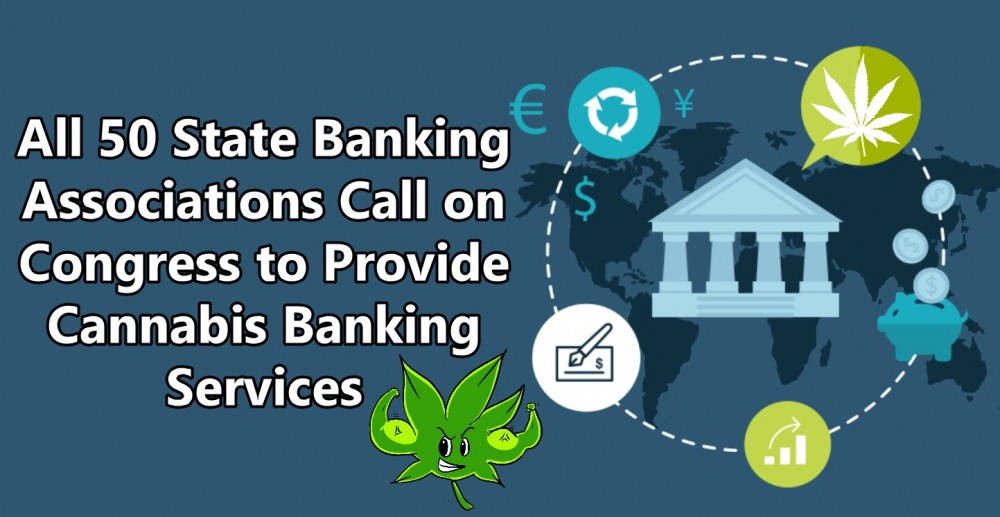 It's already 2019, but cannabis companies are still struggling with a very basic business need: proper banking services.
There are thousands of marijuana businesses launching in cannabis-friendly states every month, providing customers with cannabis for both recreational and medical needs. No matter how good of a product you have, or how much funding you've gotten, banking is still a problem.
Cannabis, which is still illegal under federal law, makes banks hesitant to work with them and the only solution lies with Congress. There is only around 1 in every 30 banks in the country that is willing to take the risk to work with a cannabis business, and those that do, usually charge them ludicrous amounts monthly as well as transaction fees to help offset the risk of them doing business with them.
Now, banking associations across all 50 states in the country, including one US territory, are already asking the Senate Banking Committee to make the necessary changes. They need the support of bipartisan legislation that would protect banks catering to cannabis businesses from facing penalties from the feds.
Last Monday, state associations all sent a letter to panel leaders. They write that the current law gives state-legal business no choice but to operate only on cash. It isn't rocket science to figure out that this gives them safety issues.
"As a result of congressional inaction and the lack of regulatory clarity, legal cannabis businesses must operate on an all-cash basis, subjecting their employees and the general public to serious risk of criminal activity and harm," reads the letter. "These businesses also must remit payments for state taxes and licensing fees in cash, denying the states the efficiencies and safety of more modern payment methods. This in turn significantly increases state compliance auditing costs, since operating on an all-cash basis leaves no paper trails for auditors to follow."
"Leaving the cannabis industry unbanked presents serious public safety, revenue administration, and legal compliance concerns and must be remedied immediately," they add. The banking associations also protested the fact that the Senate hasn't done their part in enacting the legislation, since the House Financial Services Committee approved changes last March.
 
"Although we do not take a position on the legalization of marijuana, our members are committed to serving the financial needs of their communities – including those that have voted to legalize cannabis," they said. "We believe federal action is necessary and support a solution that would allow banks to serve cannabis-related businesses in states where the activity is legal."
"We also support a thorough examination of the issue and potential legislative solutions by the committee. We appreciate that there are broader public policy questions surrounding cannabis legalization that merit debate, but we ask that you focus narrowly on the urgent banking problem at hand, which is within your power to resolve. Doing so will reap immediate public safety, tax and regulatory benefits while Congress contemplates broader decisions about national drug policy."
Too Much Red Tape
Even though there isn't a law stating that banks can't actually do business with cannabis companies, financial institutions are still mandated by the government to file reports if a customer has illegal or suspicious activities. These processes are not by any means cheap or easy to do: banks themselves can face massive fines if they send inaccurate reports, or if bank regulators accuse banks of not following reporting guidance correctly.
Additionally, the reports are tedious to do since they require banks to cover every action taken by a customer; that's because they are made to act on the premise that illegal behavior is taking place.
Many banks make cannabis businesses shoulder the cost of these reports, usually at a premium; these costs are then passed on to customers. As a result, it only becomes more expensive for sick patients to afford legal cannabis products, and can even lead to more arrests among people who just don't have the money to pay for something that they are legally entitled to, which the government should be taking care of in the first place.
If you think these challenges are difficult, that's not even considering the areas where cannabis businesses have completely no access to bank services.
The cannabis industry, just like other businesses, needs to rely on accounting through financial institutions as well as electronic payment processing to help them identify what's illegal. It also goes without saying that having your books in place just makes it easier to run a businesses while staying compliant.
NEED A CANNABIS BANK, READ THIS…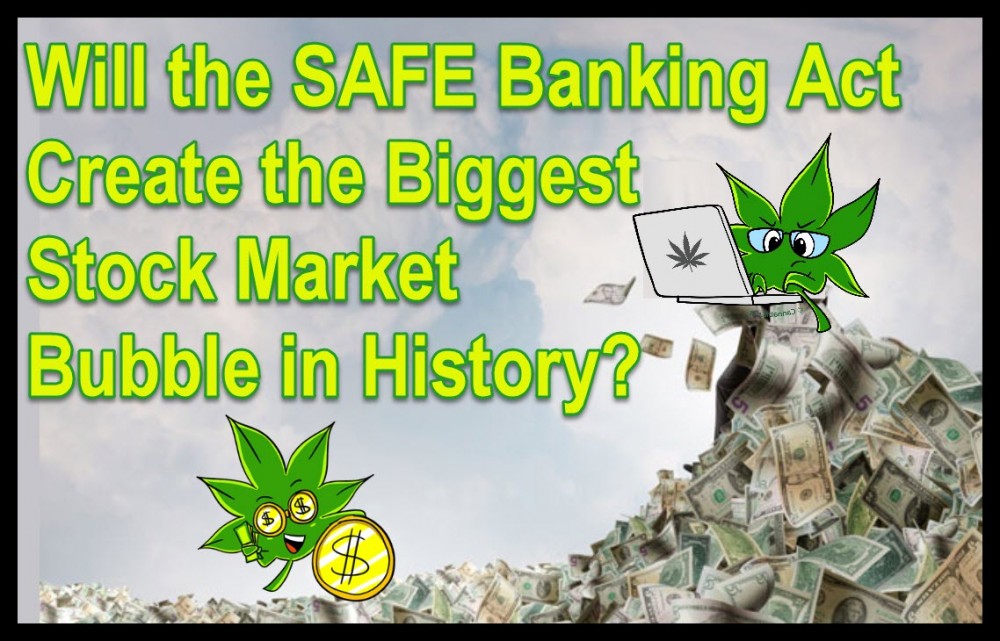 SAFE BANKING ACT AND CANNABIS MARKETS, CLICK HERE.
OR..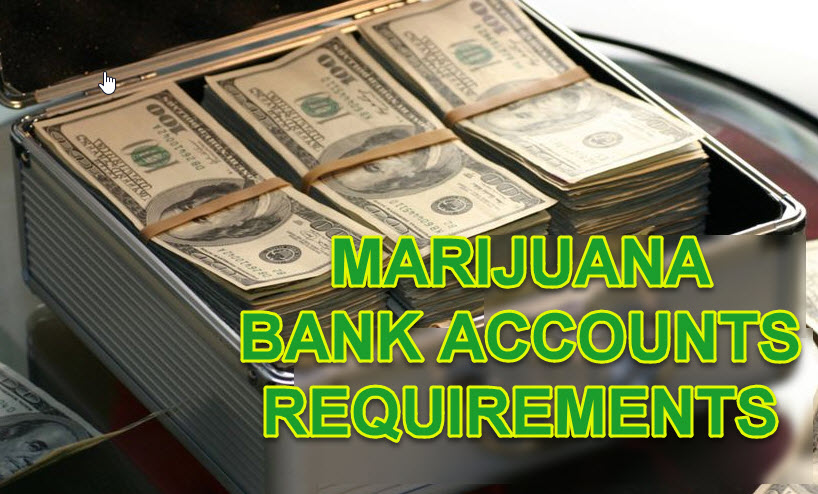 CANNABIS BANKING ACCOUNT REQUIREMENTS, CLICK HERE.