Antioxidant-Rich Hemp and Coconut Oil Lip Balm Recipe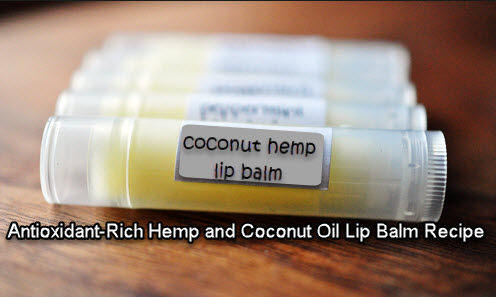 Quick relief for dry lips and cold sores
This recipe for hemp and coconut oil lip balm is a must-have for anyone who suffers from constant dry lips or herpes outbreaks. The ingredients used in this all-natural lip balm is filled with a ton of health benefits that are good for moisturizing skin as well as preventing or treating cold sores.
While dry lips may be normal, herpes is an embarrassing nuisance. As one of the most common STD's around, it's estimated that 1 in every people from 14 to 49 have herpes. There's no such thing as 100% foolproof protection from herpes, and cold sores that appear on the lips are triggered by stress, exposure to too much sunlight, not getting enough sleep, hormonal changes, or a weak immune system.
Cannabis products, from hemp-based balms and cannabis oil, have shown to be helpful in treating cold sores and genital lesions. In fact, there is even a cannabis-based herbal formula that has been patented for its potential as a treatment for cold sores and genital herpes.  While studies are limited, there is increasing evidence that THC is effective in preventing and reducing the severity of an herpes outbreak.
While this lip balm contains no THC, it contains antioxidant-rich ingredients that will show your skin some love, even on outbreak days. Antioxidants help prevent and repair the skin from infections, including viral infections such as herpes.  This antioxidant-rich hemp and coconut oil lip balm makes a great natural alternative to herpes medications such as the acyclovir ointment, which is widely prescribed for the treatment of herpes.
Here's how the different ingredients can benefit your skin: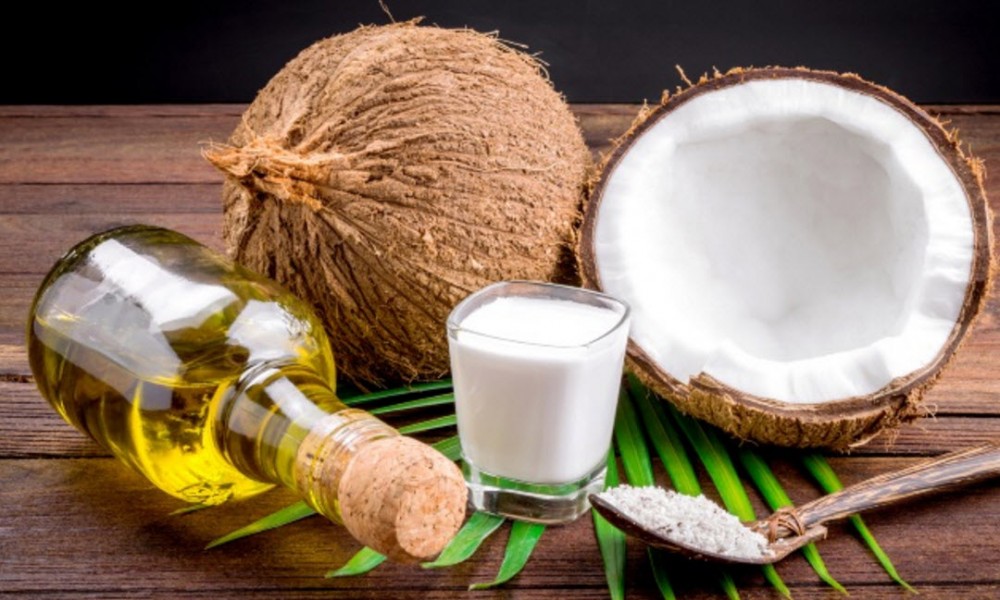 Coconut Oil:
Improves immunity because it contains antiviral, antibacterial, and antifungal properties
Effectively moisturizes even the driest of skins without any side effects
A powerful antioxidant that targets inflammation and cell damage
Widely used to treat a range of skin conditions including eczema, dermatitis, and psoriasis
Protects your lips from sunburn. Coconut oil contains an SPF of 4, which might be inadequate protection for a full day on the beach but helps mitigate the effects of too much sun exposure
Reduces wrinkles and fine lines in the lips and the skin around
Hempseed Oil:
Rich in omega-6 fatty acids, which helps reduce redness, swelling irritation, and inflammation in the skin
Lipids in hemp oil are similar to what is found in the skin, making it a good moisturizer while offering additional protection for the skin
Increases elasticity
A powerful antioxidant
Contains Vitamin D which promotes smooth, soft skin
Honey:
A powerful antioxidant, also used to treat infections internally and externally
Viscous nature offers protection against infection
Promotes wound healing
Beeswax:
Keeps your skin hydrated and moisturized
Protects skin by providing a breathable layer on its surface
Rich in antioxidants, protecting from the effects of sun damage and pollution on the skin
Sunflower oil:
Contains compounds that protect the elastin and collagen in skin
Packed with essential fatty acids including omega-6 which helps prevent and treat skin infections
Rich in antioxidants and has anti-inflammatory properties
Promotes cell regeneration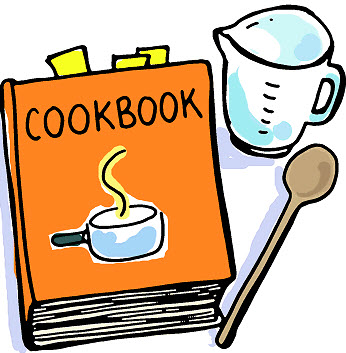 RECIPE
Ingredients
3 tablespoons coconut oil (virgin coconut oil if available)
1 teaspoon beeswax
1 tablespoon castor oil
1 tablespoon hempseed oil
1 tablespoon sunflower oil
1 tablespoon honey (raw and organic if possible)
1 drop of your favorite essential oil for fragrance (recommended: citrus or lavender; this step is optional but if you use essential oil make sure that you are only using the highest quality organic essential oil)
Equipment:
Double boiler
Pots for lip balm or lip balm tubes
Metal spoon
Milk frother
Method:
In a small double boiler over low heat, melt the coconut oil and beeswax together. Stir constantly.
Add the sunflower oil. As the mixture thickens in consistency, add the remaining ingredients except the honey.
Use the milk frother to blend the ingredients, then add in the honey. The reason why you'll need a milk frother is because it it won't completely dissolve with the other ingredients even while heated.
Allow it to cool for 10-15 minutes, then store in small portable containers.
There you have it – an all-natural antioxidant-rich lip balm for dry lips and herpes.
OTHER STORIES YOU MAY ENJOY…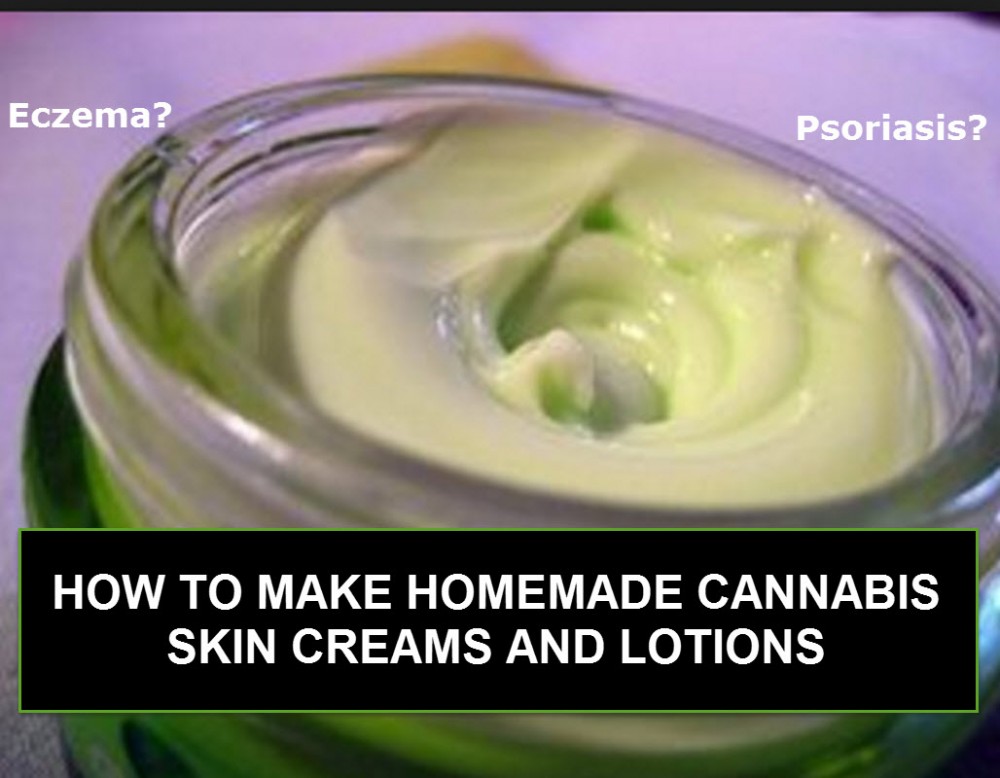 CANNABIS SKIN CREAM RECIPE, CLICK HERE.
OR..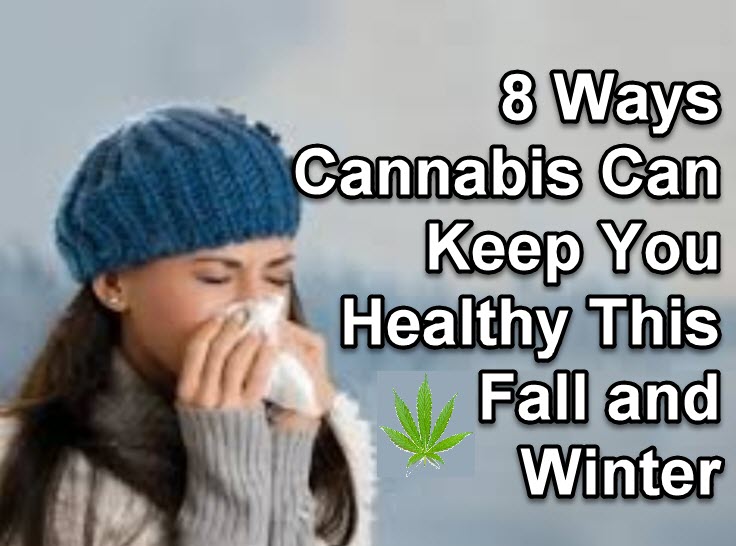 CANNABIS FOR THE WINTER, CLICK HERE.