Are Expungement Clinics The Solution To The US Weed Industry's Brain Drain?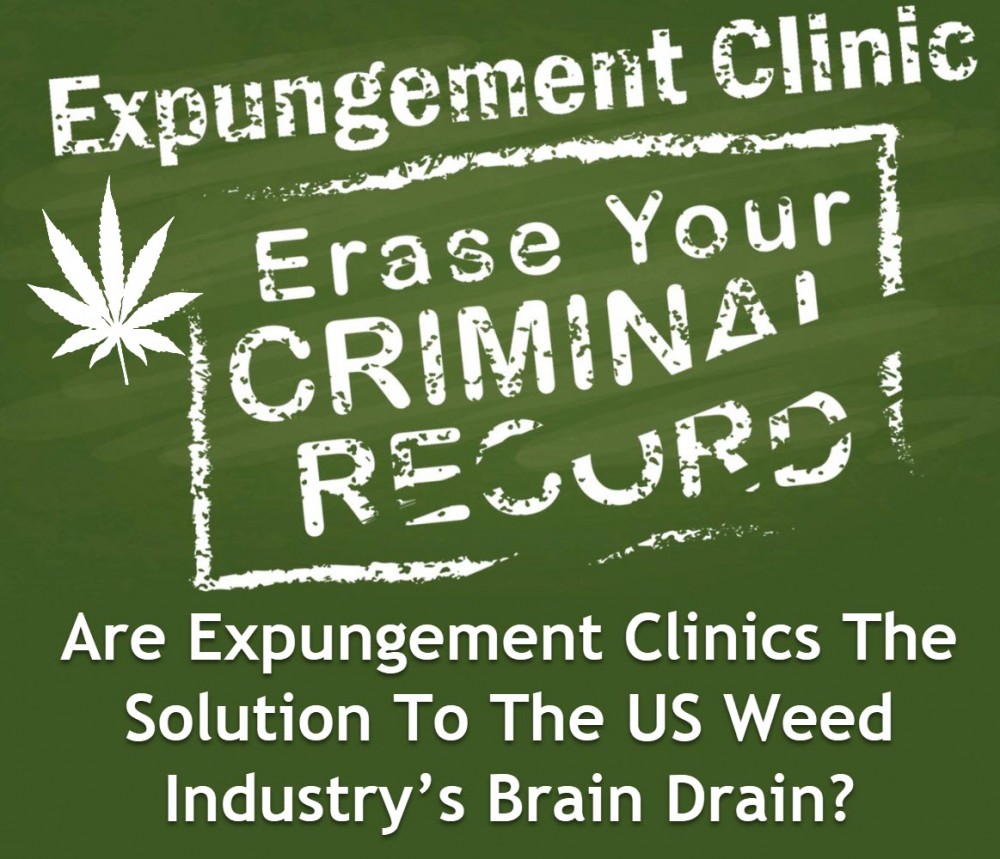 Last October 17, Canada legalized recreational weed and became the biggest national cannabis marketplace in the world.
But just like any other industry, Canada's cannabusinesses need top talent. Who better to serve them than cannabis workers in Colorado, which has long been a pioneer in the cannabis labor market? And Canada isn't going to wait – don't be surprised if many of them start pirating workers from Colorado.
According to Marijuana Business Daily, there are around 125,000 to 160,000 individuals working full-time in the US cannabis industry. New Frontier Data estimates that these figures could reach 300,000 jobs in the legal market come 2020. Additionally, a report by the Federal Reserve Bank of Kansas City estimates that the cannabis industry in Colorado employs around 18,000 full-time workers in 2017, and this doesn't even take into consideration indirect employment options which are jobs that don't require state licensing.
Because Colorado was the very first state to legalize cannabis recreationally back in 2012, the market has already matured and by now there are limited opportunities for growth. And with Canada legalizing cannabis, this presents a new opportunity for workers but the problem for US companies is the knowledge transfer.
"The workforce needs are tremendous because the growth rates are very high relative to most industries. You're starting pretty much from scratch in most of these states," says Paul Seaborn, a University of Denver professor who teaches a Business of Marijuana subject.
"What you're seeing is people starting to look at other locations, whether it's California or Canada, and see if they can take what they learned in Colorado and move somewhere else," Seaborn explains. "It's actually a very challenging time even though Colorado had this big head start, we're really limited in what we can reach as a state of 5 million people."
"Experienced people in Colorado are very used to working under very strict guidelines and regulations. They have a great experience in a mature, regulated and highly competitive market. Because of that, there are new and potentially lucrative opportunities in states that are newly legal, with similar highly regulated markets," says Cure Holdings COO Ryan Smith.
"You're seeing a knowledge transfer from the West Coast to the East Coast," Smith says, adding that he's witnessed several people from the industry ditch Colorado, Oregon, and Washington for markets in the east coast.
Talent From Expungement
Data shows that cannabis crimes continue to affect communities of color, and most of these tend to lead to incarceration. Worse, those affected no longer have the same access to educational and career opportunities and end up living with a reduced quality of life.
The demand for skilled laborers in the cannabis industry only continues to grow, and perhaps expungement clinics may be the solution we need. From October 20 to 27 this month, more than 20 organizations coordinated for the first National Expungement Week (NEW) in the country. The event was created to help the communities adversely affected by the war on drugs and, ultimately, to help them find work. The week-long event will host free clinics that would remove, seal, or reclassify eligible convictions from the criminal records of attendees. They will also be giving immigration advice, social benefits, health screenings, and other benefits depending on where they are.
The expungement fairs were held in several cities including San Francisco, Boston, Denver, Chicago, Los Angeles, and Washington DC. However, many of the groups also offer record-expungement as well as legal advice the rest of the year.
"Now that the plant is becoming legal, those who have gone to jail should be able to clear their record. The process for changing one's record varies wildly state-by-state, but the need is universal," says Sonia Erika, of the Massachusetts Recreational Consumer Council. Erika is also a spokesperson for the Equity First Alliance, one of the NEW organizers.
"Considering America's history of the war on drugs, the cannabis industry must bring justice and shared profits. As these expungement events become more common, we wanted to coordinate them to highlight the need for widespread and automated legal relief," she explains.
Other organizations who have joined in on the efforts include Cage-Free Cannabis, We BAKED, Smart Pharm Research Group, California Cannabis Advocates, and the Drug Policy Alliance.
OTHER STORIES YOU MAY ENJOY…
CANNABIS DECRIMINALIZATION FAILED, LEGALIZATION WON'T, CLICK HERE.
OR..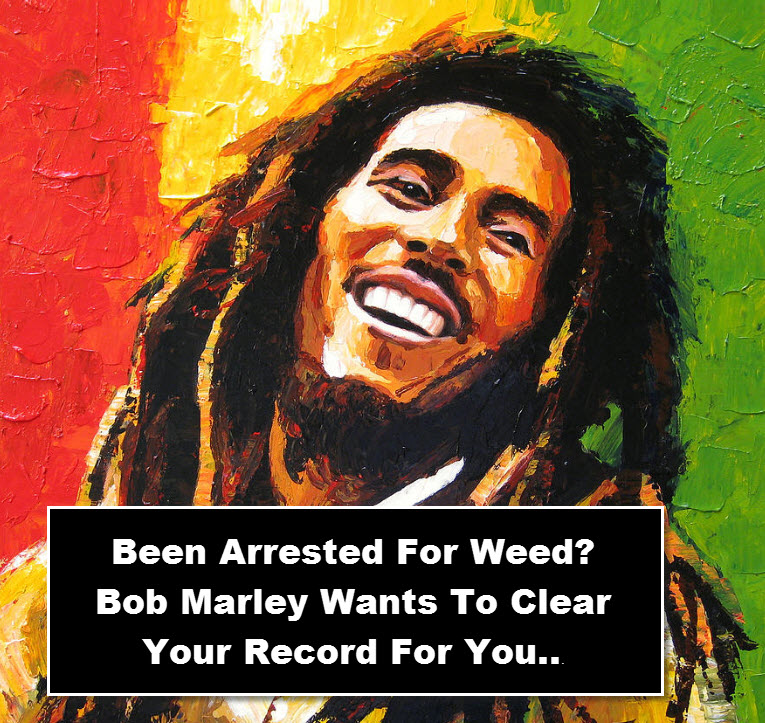 BOB MARLEY CLEANS CRIMINAL CANNABIS RECORDS, CLICK HERE.