Australia Just Opened Their First Taxpayer-Funded Cannabis Greenhouse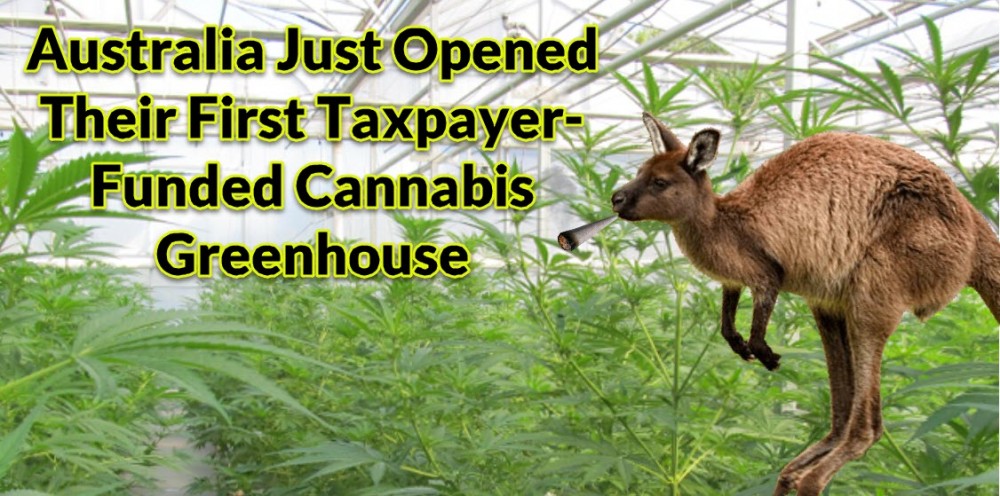 Australia's Federal Government gave the go signal to loosen up the restrictions on medical cannabis last March 2018, and this has now resulted in the country's first ever tax-funded cannabis greenhouse.
The greenhouse, which is located in Sydney, will be growing cannabis supplied by the New South Wales state government. The plants will be used to treat patients suffering from severe health problems such as epilepsy and cancer. Although the greenhouse is currently in its research phase, the cannabis plants can be bought as soon as they figure out how to grow them consistently.
"People, whether they're cancer sufferers or suffering epilepsy, can actually purchase the plants, or purchase the product and it be the same product and the same properties and composition each and every time," NSW Minister for Agriculture Adam Marshall disclosed to 7News Sydney. "The closest a lot of people have got to these plants is watching them go up in smoke when the police obviously raid facilities and confiscate plants."
The greenhouse will be a huge step forward for Australian citizens, and perhaps maybe even for the cannabis industry, as they hope to discover the best growing methods for therapeutic cannabis. They will be tracking many growing factors such as humidity, temperature, water, and fertilizer among many others.
According to the greenhouse's Chief Scientist, Dr. Philip Wright, the research phase has been a long time coming. "It's been around forever but it's actually quite surprising how little actual hard research has been done on simple issues of how you cultivate," Dr. Wright said.
The NSW drug squad as well as local cops and detectives are also involved in the greenhouse to ensure that criminal activity is prevented, particularly targeting thieves who intend on selling the plants.
The greenhouse's research stage will go on for a few more years. The first plants will be harvested and tested later this year.
Another Greenhouse Coming To Melbourne, Will Supply Cannabis To Canada
Cann Group, a medical marijuana company, just announced last month that they will be planning a massive cannabis greenhouse but this time located in Victoria. They said that they entered a non-binding agreement to purchase a Mildura site for $ 10.75 million, where they intend to build a 3.4 hectare, world-class greenhouse.
Once the greenhouse is finished, the Cann Group project is expected to be the biggest medical cannabis production site in the country. They estimate that it should have the production capacity for 500 tonnes of dry cannabis flower per year, says Cann Group. They will be involved in cultivating and producing medical cannabis for the Australian market, as well as the international market.
The Mildura cannabis facility is set to be operational by the later half of 2020. Once completed, they expect the production capacity to bring in around $ 160 to 200 million in revenues. Cann Group is funding the construction using a combination of debt and equity.
According to Cann Group CEO Peter Crock, the decision to move from its original location in Tullamarine to Mildura gives the company more flexibility on staying on path to becoming a large-scale cannabis grower.
"This puts us on the same build start timing as originally envisaged for Tullamarine and is consistent with our strategy to develop a 'hub and node' model of regional cultivation facilities and a central manufacturing hub," Crock explains. "The Mildura site offers other important advnatages, including a lower total build cost and lower ongoing operating costs, due to dryer climate and higher sunlight hours resulting in reduced power use."
Cann Group also announced that they entered a 5-year agreement with Canadian cannabis firm Aurora Cannabis, where Cann Group supplies dried flower, resin, and medicinal product to Aurora Cannabis until 2024. Aurora also has a 22.9% equity in Cann.
"Securing offtake with Aurora is a key milestone for the company that is expected to both underpin the anticipated value generated with our expansion program and mitigate the risk associated with that investment," Crock says.
"We remain firmly commited to satisfying the domestic market as a priority and the agreement with Aurora should enable us to meet this commitment."
"Setting up at scale is an important focus of Cann Group and developing export pathways such as this are vital to enabling us to achieve at that scale."
LIKE AUSTRALIAN WEED STORIES…
AUSTRALIA TO EXPORT CANNABIS TO THE WORLD, CLICK HERE.
OR..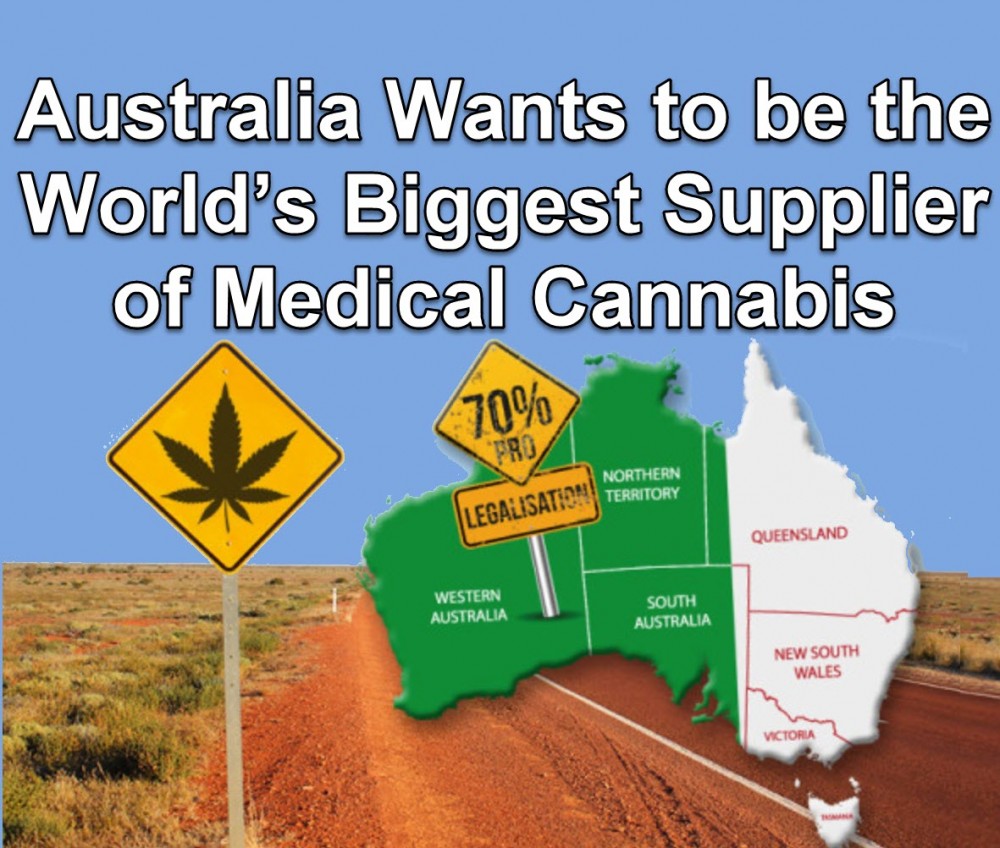 AUSTRALIA WANTS TO SHIP MARIJUANA EVERYWHERE, CLICK HERE.