Best Electronic Dab Devices on a Budget for 2019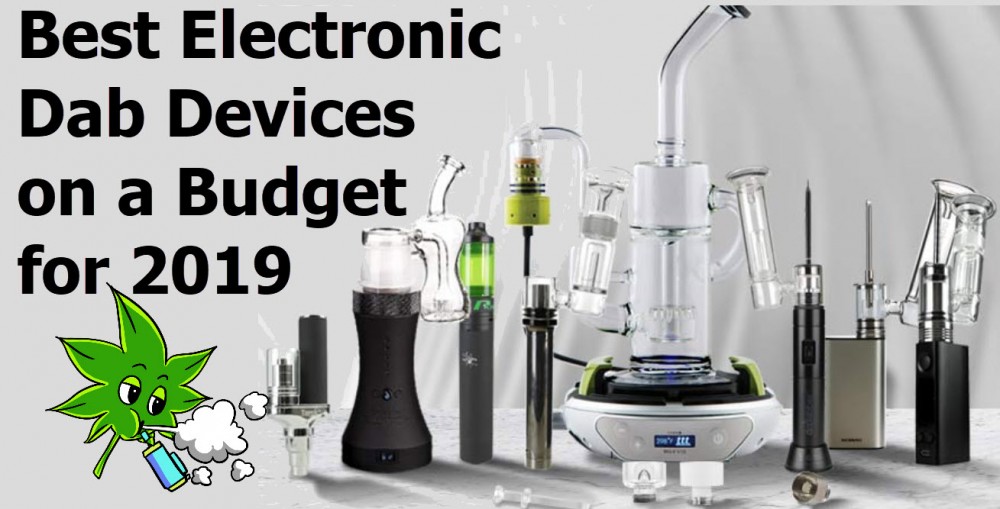 We know that cannabis can burn a hole in our wallets so it is important to choose our method of consumption with budget in mind. But any sacrifice in quality is not what we're aiming for. Luckily for all of us competition and technology is catching up to each other and driving cost for great devices down especially in the world of electronic dabbing tools.
There are numerous cheap dab pens, e-nails and even e-rigs out there that can perform great or even beat the most popular and expensive rigs today.
Trust me, I own all of them.
Through personal experience we rated these by performance, quality, features, and of course, price. We have listed our top 3 picks for the best budget electronic dab devices for 2019 below.
Best Budget Dab Rig: Carta Vape Rig by Focus V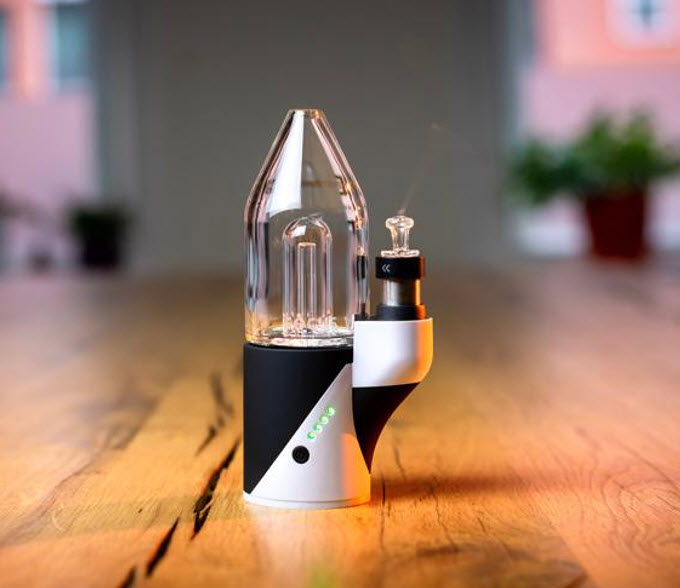 The Focus V Carta Vape just recently released late 2018 and it has already caught the attention of many vape enthusiasts. Carta Vapes can be found at $ 249.99 which makes it about 35% cheaper compared to most popular dab rigs today like the Peak and Switch. Top that with a coupon code or holiday sale to sweeten the deal.
Some vape critic calls the Carta vape the "puffco peak killer". Why you ask? Durability, vapor production, swappable batteries, cheaper parts, and starts at $ 150 LESS.
The carta rig is a small portable rig that it is so small you can carry almost anywhere. Its durability is a strong point with it's borosilicate glassware and padded carrying case that comes with each kit. It's a widely used material commonly at laboratories and by medical professionals because of its sturdy properties.
You rarely find a versatile rig today and the carta vape is one of it. Its dual-purpose feature makes it stand out, although the dry herb atomizer are sold separately due to it was manufactured after they start releasing the units.
With regards to its varied temperature, the carta vape rig has 4 preset heat settings ranging from 600-900° Fahrenheit. This gives you full control of your vaping session.
What we like: The Carta vape is that it is a 2 in 1 device with removable 18350 lithium batteries. It offers power, versatility and performance at a great price.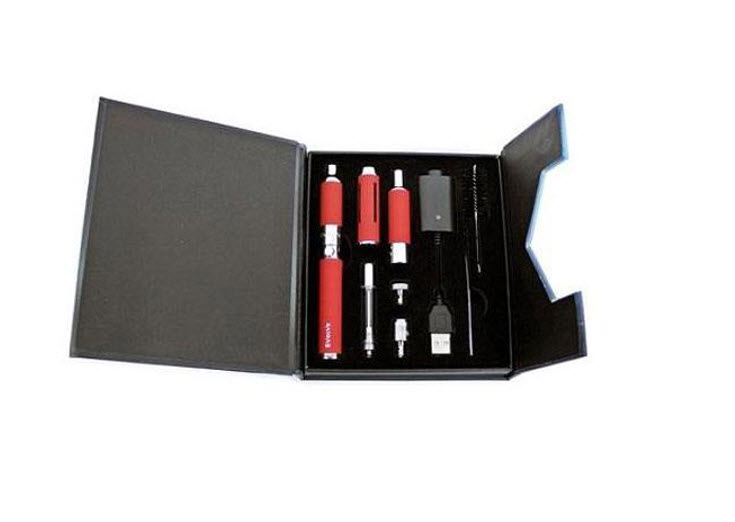 Best Budget Dab Pen: Yocan Evolve 3-in-1
Do you own multiple dab pens because you like vaping herbs, wax and oil on the go?
The Yocan evolve series has been around for years so it's not new to the game but the Yocan Evolve 3-in-1 that you can find under $ 40 is a portable dab pen that's tough to beat. Not to mention that coils alone on similar products can cost $ 20-$ 25, while $ 19.99 can fetch you a 5 pack of Yocan coils. Something to think about.
The Yocan evolve 3-in-1 kit suits those who enjoys consuming cannabis in different ways. Besides is cross compatibility feature, it also boast a quick heating feature (2 secs) which means less waiting for your device to heat.
What you get? It's an all-in-one device. It comes with a dry herb coils, wax coils and liquid tank. With this kit you don't have to own multiple vaporizers anymore. What's great with Yocan manufacturer is they make straightforward vapes. It's easy to use and no complicated functionality. Yocan are popular for their wax pens because they offer it cheap and gives great results. Now the 3-in-1 just leveled up everything, the coils can be easily swapped and each coil comes with its' own mouthpiece purposely built for better performance.
What we like:
This pen comes with everything you need and more. The coils included in the kit are the evolve-d atomizer (for dry herb), evolve-c atomizer (wax concentrates) and evolve-c metal tube (oil). I'll be honest, the evolve-d coil may not be the best compared to other dry herb vapes. It burns herb vs. vaporizes and produces combustion which may be a downside to some vapers.
Runner Up Best Dab Rig: Dr. Dabber Boost Black Edition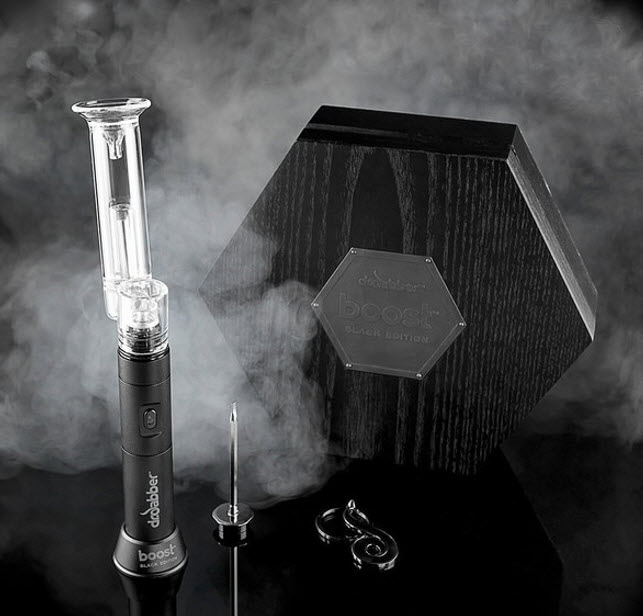 The Dr. Dabber Boost series has been around for years and can be found in the $ 120 – $ 159 price range.
The Black Edition of Dr. Dabber Boost is the upgraded version of the old boost. It has bigger e-nails, replaceable heating element, longer battery life, titanium and ceramic nails. It's one of the easiest dab rigs to use. 
The Dr. Dabber Boost Black Kit comes with everything you will need to start dabbing. It's a portable e-rig and it even comes with a nice wooden case for carrying. This rig is great for travelers, the foam inside the case protects your boost from getting damaged. 
The boost black has a matte finish color making it look simple but stylish. It may not be the most discreet vape but once you hold it, you will feel its a solid vape because of the high-quality materials. The boost black screams simplicity and the only complicated part is remembering that you have to push the fire button 3 times for titanium and 5 times for ceramic.
It comes with 3 different nails such as the titanium, quartz and ceramic. All nails are domeless making the surface flat and huge for larger dabs and quicker heat up time. 
Although some complain about the boost temperature being limited as it does have a lower max temperature which gives dabbers who are used to torching their red hot quartz bangers much to be desired.
What we like:
The kit comes with everything to dab concentrates and rips with great flavor for a decent price. You can swap the battery with any single 18650 Lithium making it easy for portability. The unit is great you if you love low temperature dabbing.
Conclusion
When looking for an electronic and portable dab rig or dab pen you can really stretch your dollar with these choices. I refrained from mentioning warranties because most of the units have similar coverage and as long as you stick with a reputable store or dealer, the manufacturer will most likely take care of any issues (No this doesn't cover glass).
Sure you can drop $ 400 on a Switch or Peak and enjoy the ride but if that price is gonna wipe out your savings, look no further than the $ 250 Carta.
If ultra portability and stealth is what you're looking for, Yocan evolve series is your best bet.
DABBING MARIJUANA, READ THESE…
WHAT IS DABBING MARIJUANA, CLICK HERE.
OR..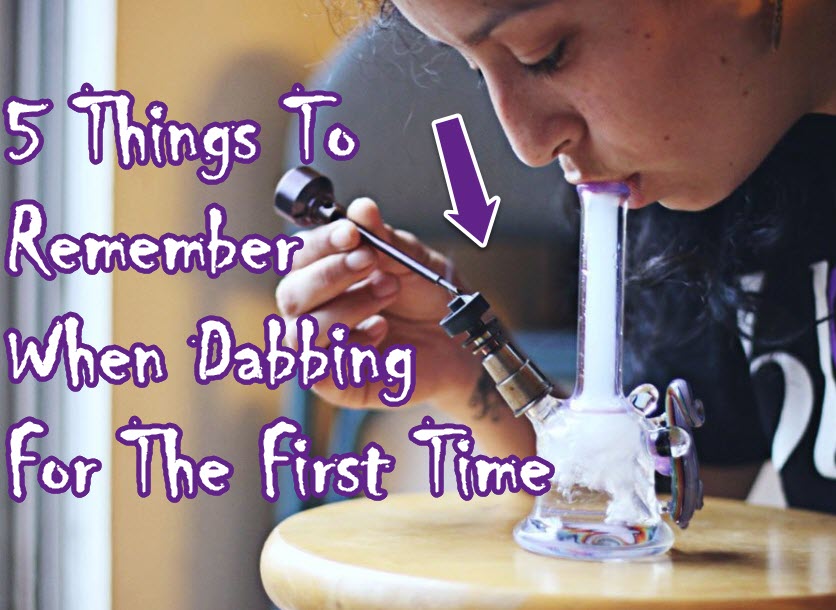 DABBING WAX FOR THE FIRST TIME, CLICK HERE.