Better Banking And Pot On Delivery: What Canadians Can Expect On October 17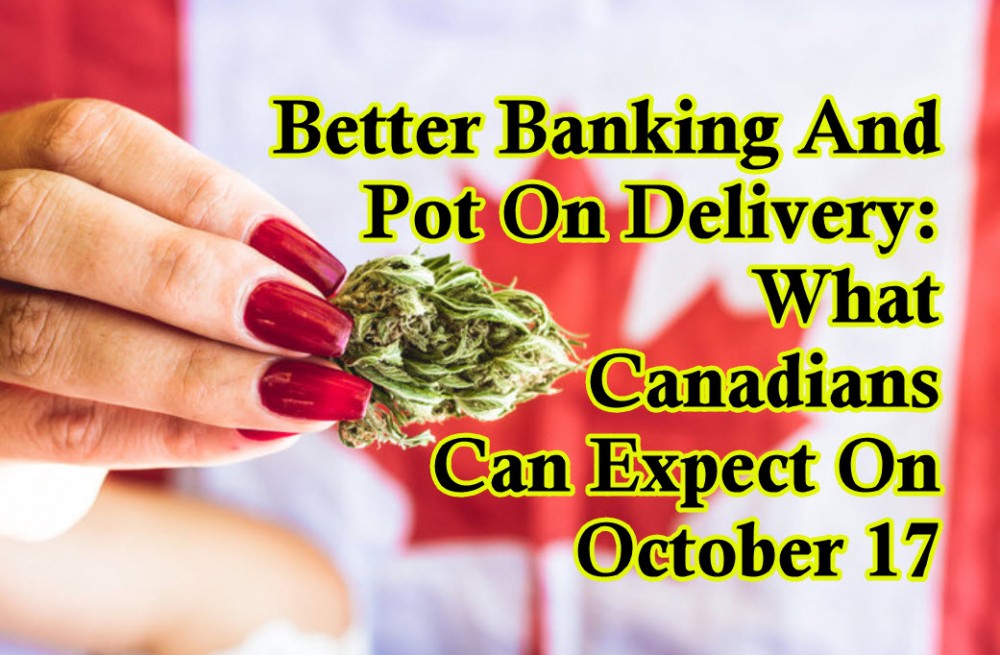 Recreational cannabis use will be legal throughout Canada come October 17.
Experts foresee a lot of exciting, positive changes to accompany legalization which will be drastically different from how the 9 US states implemented adult-use cannabis sales despite having similar legislations in place.
Some of the biggest changes and differences include the Canadian government's involvement in sales and distribution, age limits, cannabis delivery, and better banking access. The federal minimum age to consume cannabis is 18 in Canada but some provinces will set 19 as the minimum age; the same drinking age in most areas in the country. The last two are still major hurdles in adult-use legal cannabis states, especially considering that delivering cannabis by mail is still illegal.
Although the Canadian government will give provinces and territories leeway in determining how they choose to operate distribution, the flexibility being given is something we can only be dream of. The government's involvement in Canada offers room for different approaches – in Ontario, for example, the Liquor Control Board will oversee the 150 stores that they plan to open. In the US, there is no such thing as a state-owned cannabis shop, with the exemption of North Bonneville in Washington which has just one retail outlet that is owned by the city. In BC, they are opting for a combination of privately and publicly owned stores while Saskatchewan and Newfoundland will only have private cannabis shops. In remote areas in Canada where dispensaries may not be the most lucrative solution, cannabis will be legally allowed for sale in liquor stores.
Canada Post, the postal service of Canada, has already legally been shipping cannabis to licensed patients since 2013. "Many of our processes are in place today for medicinal cannabis and will continue for any regulated product sent through Canada Post from licensed distributors," Canada Post said in a statement. However, they will require proof of age once the weed has been deliver and won't leave it unless someone's around to receive it.
What makes the Great White North so enviable among cannabis business players is the ease of banking that can be expected. In the United States, cannabis is still a federally illegal substance which has resulted in a major obstacle for cannabis businesses who want access to bank services, leaving them in the dark. For now, most businesses operate on a cash-only basis. While there has been a small increase in the number of financial institutions who are now willing to accept business from cannabis firms, many of them still don't provide a full suite of services and getting loans is close to impossible. "The major Canadian banks were slow to warm to this," says Seattle-based Chris Barry, a lawyer for cannabis businesses who handles transactions in both Canada and the US. Barry says that smaller financial institutions have already done their homework. "That has pretty much dissolved as a problem," Barry explains. "The major are coming around to participate in the market."
Landlords May Ban Renters From Smoking Pot
While the Canadian adult-use setup seems enviable, it isn't perfect. Canadian renters based in certain provinces may be prevented from smoking or growing cannabis in their homes.
In Quebec, the law says that "a lessor may modify the conditions of a lease… and in the absence of a refusal, the prohibition is deemed entered into the lease." Additionally, landlord will have 90 days to write up the changes once cannabis is legal on October 17, but it won't apply to medicinal use pot.
In Nova Scotia, landlords have been given the right to "amend existing leases to put new rules in place about recreational cannabis smoking and cultivation." Landlords there need to give 4 months' notice to tenants prior to April 30, 2019. But the tenant will also have the choice to terminate the lease.
In BC, the laws "prohibit(s) cannabis smoking under existing leases that prohibit smoking tobacco and to prohibit the personal cultivation of cannabis under existing leases, except for federally authorized medical cannabis." The BC government also adds: "For new leases, existing provisions of each Act that allows landlords and tenants to negotiate the terms of leases will apply."
In Alberta, local laws state that "renters, condo-dwellers, and those who live in multi-family dwellings must be restricted from growing cannabis in their homes based on rules established in rental agreements or condominium bylaws."
In Ontario, rental laws haven't been adjusted to cater to cannabis laws although the government says that the decision to allow renters to smoke at home "depends on your building's rules or your lease agreement."
 
OTHER STORIES YOU MAY ENJOY…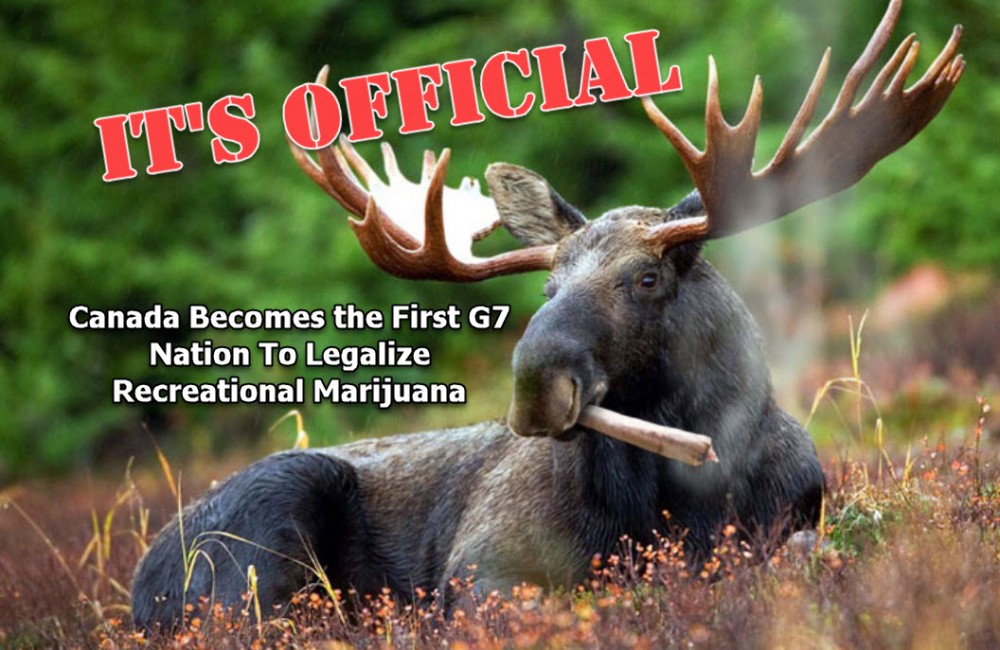 CANNABIS GOES FULL RECREATIONAL, CLICK HERE.
OR..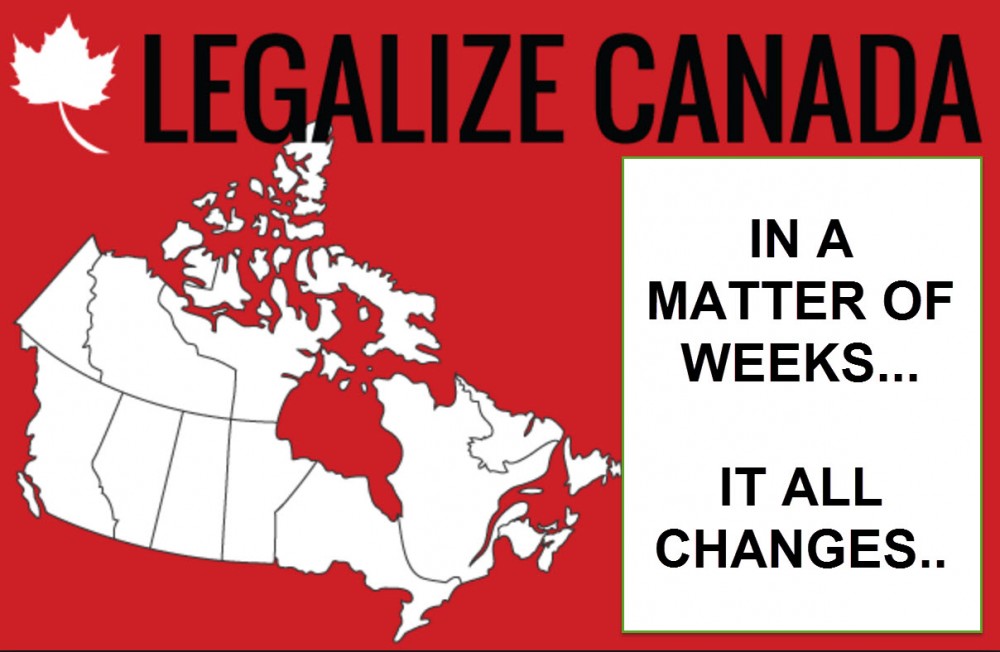 HOW CANADIAN WEED WILL WORK, CLICK HERE.