(BREAKING) UK Allows Epileptic Boy To Use Cannabis Oil In Major Reversal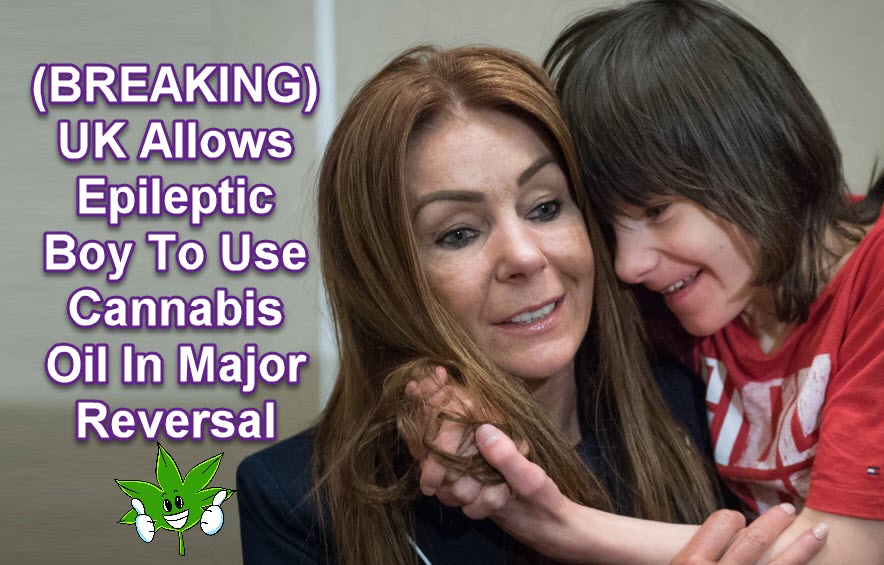 Last weekend, the UK government turned a new leaf by changing their policy with regards to the case of a young epileptic boy who needed cannabis oil to help control his seizures.
According to Home Secretary Sajid Javid, he allowed the issuance of an urgent license which would allow 12-year old Billy Caldwell, from Northern Ireland, to access cannabis oil as treatment. Javid said that his decision was based on recommendations from senior doctors who said that Caldwell's case is a medical emergency. Javid also said that the priority of the British government was to ensure that Caldwell gets "the most effective treatment possible in a safe way."
The controversial moved reopened the debates concerning the legalization of medical cannabis in Britain. Currently, cannabis oil is a prohibited substance. When Charlotte Caldwell, Billy's mother, legally obtained some cannabis oil from Canada, it was confiscated by Border Force when she tried to bring it into London's Heathrow Airport. She claimed that the oil is the only medicine that can stop Billy's life-threatening seizures.
Charlotte added that the cannabis oil treatment was started in the United States legally, two years ago, and since then it has been effective in stopping the seizures for over 300 days.
Billy became the very first person in the United Kingdom to legally obtain a prescription for cannabis oil when a Northern Ireland doctor recommended it. However, the doctor stopped the prescriptions when Home Office sent him warnings. But now that the government has allowed him to pursue treatment using cannabis oil, Charlotte Caldwell said that she, together with her supporters, have been successful in achieving what she thought was impossible. She also asked for the rules to be changed in order to allow for other children to legally obtain the cannabis oil they need as medicine.
"I truly believe that somewhere in the Home Office there's someone with a heart and I truly believe that Billy was pulling on their heart strings," she said. She also added that what the British government put her and Billy through was a "dreadful, horrific, cruel experience" which left him in a fragile, weak condition.
According to the UK's National Health Service, cannabis-based medications are ongoing trials for its potential to treat many conditions including pediatric epilepsy, loss of appetite in people with HIV or AIDS, and glaucoma.
Cannabis For Epilepsy
The authorities can continue studying cannabis oil for epilepsy for as long as they want, but the evidence is there and there is no denying it.
So far, nothing else can beat the safety and efficacy of cannabis oil in treating epilepsy, even for infants. Just recently, Amylea Nunez became the world's youngest patient to ever successfully use cannabis oil for treating epilepsy. The baby, born in December 2015 with a rare epileptic condition, suffered from a case so bad that in many cases the seizures would prevent her from waking up for one whole day.
Amylea and her family, who were originally from Albuquerque, New Mexico, had to relocate to Colorado just to beg doctors to prescribe them with legal cannabis oil after trying 8 kinds of medicines that didn't work.
Last year, a research study which was presented at the American Psychological Association (APA) annual meeting in Washington revealed that patients reported "clinically meaningful" health outcomes when using cannabis compared to those who didn't. The patients who suffered from epilepsy also reported dramatic improvements and satisfaction with their overall health, a reduction in depression and anxiety, and even better sleep. There was less of a need to go to the hospital within the last month as well.
Cannabis oil is also effective for treating Lennox-Gastaut Syndrome (LGS), a rare kind of epilepsy whose symptoms start in childhood. LGS accounts for just 2-5% of pediatric epilepsies but because of its rarity, finding effective, safe treatment for it is so difficult. And when they do find it, kids who suffer from LGS usually have to continue treatment for the rest of their lives. Most LGS cases don't respond to conventional epilepsy medications, but not surprisingly, cannabis has been shown to be effective.
A 2017 presentation for the American Academy of Neurology revealed data taken from a large-scale study analyzing how CBD has helped both children and adults suffering from LGS. The participants who took more doses of CBD saw a 42% decrease in drop seizures, while those who took smaller doses saw a 37% decrease in seizures.
No matter which way you look at it, there is no denying that cannabis is the only effective medicine for epileptic kids and the government needs to stop being the biggest obstacle to treatment.
OTHER STORIES YOU MAY ENJOY..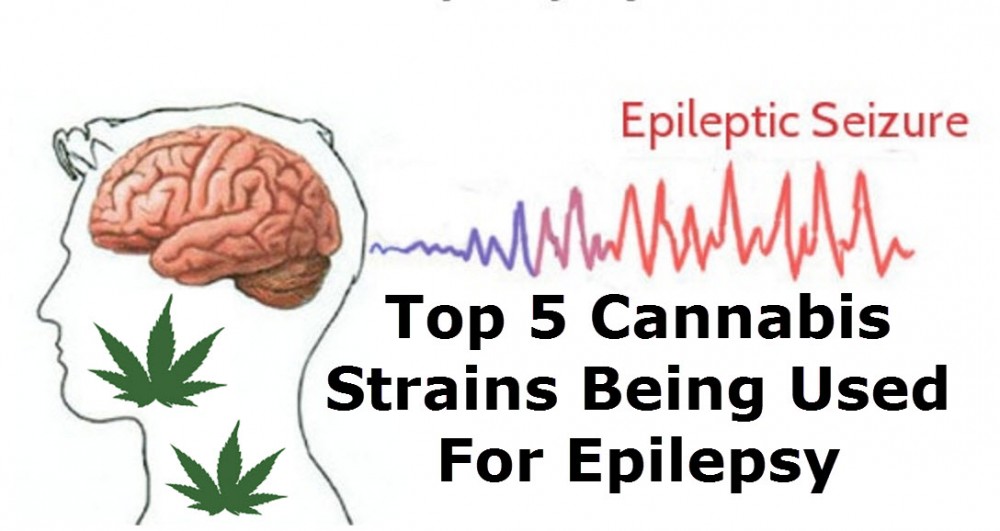 EPILEPSY AND CANNABIS STRAINS, CLICK HERE.
OR…
ALEXIS BORTELL COULD LEGALIZE CANNABIS FOR ALL, READ THIS.