California Destroys Million of Pounds of Cannabis as New Testing Rules Kicked in July 1st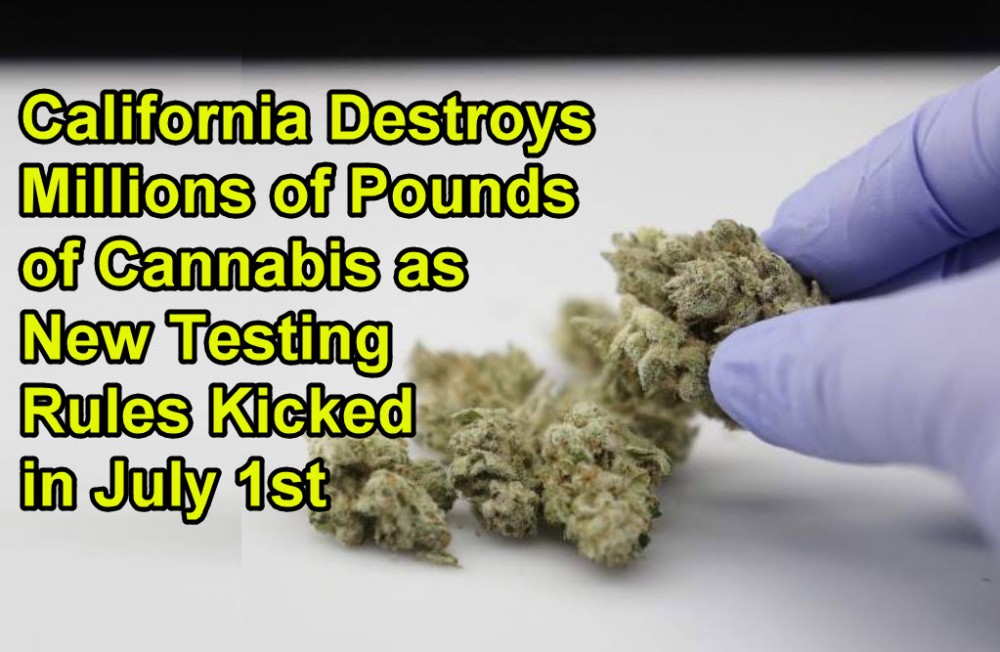 Once July 1, 2018 is here, cannabis retailers in California will be mandated by law to test their products and display the results of those tests.
If they don't comply, they can't sell.
This is good news for many. So if you're in California and looking for some weed, this is your chance to purchase them at discounted prices. Retailers are selling their products with a discount to get rid of all existing stock to make way for the new, tested products.
But that's not the only change coming out of the new regulations.
July 1 marks the beginning of the end of California's 6-month adjustment period to the regulated adult-use market. The purpose of the transition period was to give local cannabis businesses adequate time adjust to new regulations, while being exempted from some regulatory provisions in order to sell cannabis products that they already had on hand. But while the cannabis-consuming public can now rely on better data on what exactly goes into the cannabis they're consuming, customers can also expect to see significantly less cannabis products on the shelves. This is because of the sheer number of goods that won't be able to pass the strict testing requirements.
The Bureau of Cannabis Control (BCC) is the agency responsible for regulating cannabis laboratories, retailers, distributors, delivery-only services, microbusinesses, and cannabis events. But does the BCC have adequate licensed laboratories to meet the state's demand? Currently, just around 29 labs have been licensed, and how quickly they can test all the products sent to them by manufacturers and cultivators will have a serious impact on how fast retailers will be able to restock their shelves.
Additionally, certain cannabis retailers may face a supply shortage if they don't have backup of reliable distributors that can provide you with products that have passed lab-testing standards. The shortages will also be inevitable if they didn't plan ahead of time, and haven't stocked up on lab-tested cannabis products before July 1. Aside from supply shortage, this could also mean a price surge.
In other words, July is going to be a tough month for those who haven't prepared for July 1st ahead of time. But not all businesses, especially the smaller ones, have anticipated for these changes nor could all of them afford to do so, which means that they will have to face some consequences. While some companies have worked hard to prepare for July 1, others just didn't have the capital to do so, or procrastinated.
Over the last few weeks, the BCC has released a transition fact sheet that would help cannabis businesses prepare for July 1.  Starting then, California cannabis companies will:
Only be able to sell products that have completely complied with lab testing requirements
Need to make sure that every single product has been packaged and labeled properly, as well as ensure child-proof packaging
Need to comply with the potency limits of edibles: 100mg for each edible package; 1,000mg for every topical package for recreational cannabis; and 2,000 mg for topicals made for MMJ patients
Even if California only has 29 testing labs, not all of them are completely operational yet. It seems that the industry is doomed for a supply shortage, simply because the labs just aren't ready for the capacity of testing required. Labs will need to obtain samples on the amount determined by state law, which might even be much more than what retailers are used to supplying in the past. Labs also need to make sure they have a statistically adequate amount of a sample within an entire batch, which is defined as the uniform group of a product. For example, a uniform batch of flower would be a strain that has been grown and then harvested at around the same time.
Retailers who still have surplus supply come July 1 will either need to destroy it or find a way to unload of them; hence the discounts. Although it's going to be a bumpy road ahead for California retailers, rewards await those who have done their homework in the last few months by making sure that their testing and packaging meets compliance standards by July 1. Otherwise, there will be serious interruptions in the supply chain.
Edibles makers, growers, and retailers alike, or anyone who's in the business of touching the plant, are likely going to see major opportunities by taking up market space from competitors who have been unprepared.
OTHER STORIES YOU MAY ENJOY…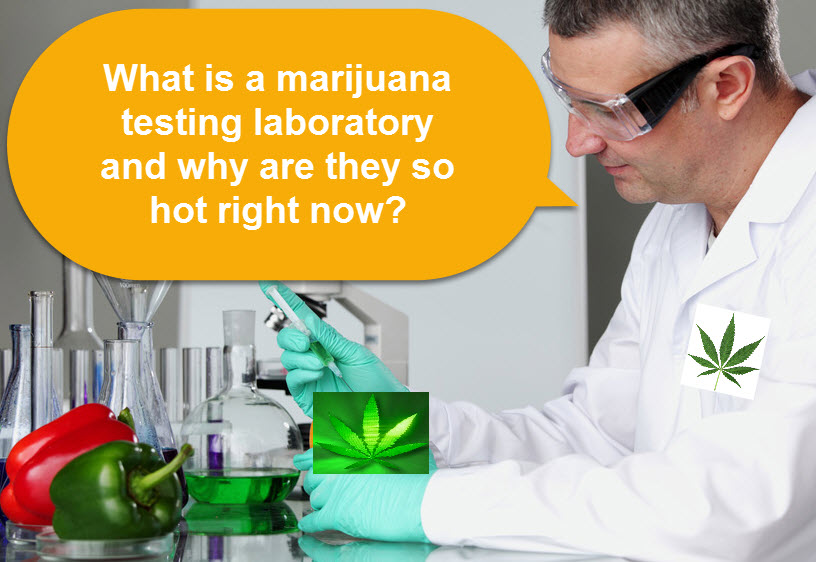 WHAT ARE MARIJUANA TESTING LABS, CLICK HERE.
OR..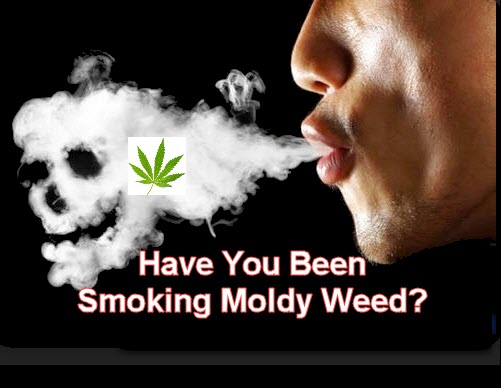 HAVE YOU BEEN SMOKING MOLDY CANNABIS, CLICK HERE.