Can CBD Replace Ibuprofen?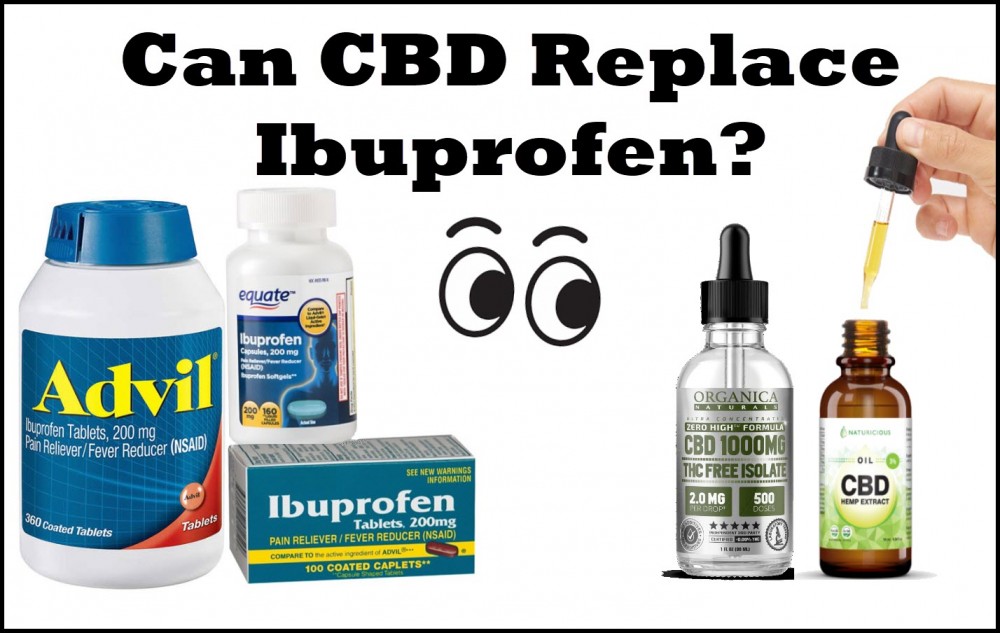 Thanks to the passing of the Agriculture Improvement Act of 2018 (also known as the 2018 Farm Bill), which legalized the production of industrial hemp, millions of people across the United States have gained access to the benefits of CBD. In the last few years alone, CBD has become known as an all-natural panacea for people seeking relief from a number of illnesses and conditions, from anxiety and depression to PTSD and insomnia, and that list continues to grow. In fact, it's been so effective that many people have replaced their conventional prescription medication with CBD entirely.
One of CBD's main selling points, and much of the reason why it's become so popular, is its anti-inflammatory and analgesic properties. This begs the question: can CBD replace ibuprofen, the common non-steroidal anti-inflammatory drug (NSAID) many of us turn to when seeking relief from various aches and pains?
Although highly effective in treating pain, ibuprofen use is also associated with a number of health risks. An overdose of the drug can lead to intestinal bleeding and decreased liver function. In addition, it can also have negative interactions with other medication. This is why many have started turning to Cannabidiol (CBD) as a safer, more natural alternative.
In a study published in 2018, researchers found that almost 62 percent of surveyed CBD users use it to treat a medical condition, with the top three conditions being pain (specifically chronic pain and arthritis or joint pain), anxiety, and depression. Meanwhile, 36 percent of those using CBD to treat a medical condition said it was very effective by itself and 30 percent said it was moderately effective by itself. Only 4 percent said it wasn't very effective.
In the same study, researchers attributed CBD's analgesic properties to the endocannabinoid system, writing, "The endocannabinoid system may also play a role in CBD-mediated analgesia. CBD inhibits enzymes (i.e., fatty acid amide hydrolase and monoacylglycerol lipase) that degrade endocannabinoids. This inhibition is associated with increased endocannabinoid levels, analgesia, and opioid-sparing effects in preclinical models of pain."
Apart from everyday people seeking pain relief, many professional athletes have also been turning to CBD to treat a variety of conditions that come with regular rigorous training such as soreness, inflammation, and chronic pain from past or current injuries. In January 2018, the World Anti-Doping Agency removed CBD from its list of banned substances, allowing many professional athletes to feel confident to make the switch. Athletes like Andrew Talansky, a triathlete, said he started taking CBD after a hip injury. "I took it for a couple of weeks, and there was a noticeable difference immediately. And it wasn't just that my hip was feeling better. I was less anxious, and I was sleeping better," he told Outside Online.
Another athlete, Floyd Landis, a former pro cyclist, even launched his own line of CBD products, called Floyd's of Leadville, in the hopes of spreading the word to fellow athletes looking for a natural alternative to ibuprofen.
These are just a few of the millions of people CBD has helped over the years. But due to the lack of federal studies being done, it's hard to know the real extent of CBD's benefits. Until now, most CBD-related studies have been done on animals. Kevin Boehnke, a researcher at the University of Michigan's Chronic Pain and Fatigue Research Center told CNET, "There's a lot of studies that have been done in animals and those tend to show that it's anti-inflammatory and that it does have some analgesic effect." Additionally, most studies have involved the use of CBD in conjunction with THC, as many scientists believe the two are more effective when taken together.
Green Point Research hopes to address the lack of studies on CBD's pain-relieving properties with a new project. The Fort Lauderdale-based research company is looking into creating an FDA-approved capsule that could replace ibuprofen entirely in treating pain.
In partnership with Florida State University, Green Point Research will be carrying out clinical trials on the company's Satividol capsule to analyze its benefits against ibuprofen. Gary Ostrander, FSU's vice president of research, will be heading the project, which will be done in Australia through an FDA fast-track program. It's expected to take roughly two years to complete.
Green Point's CEO David Hasenauer said he hopes FDA certification will allow CBD products like his company's to show up in medical school curricula and critical care plans in hospitals. He told the Baltimore Sun, ""We're doing this research to really find out what's causing these effects in everybody. We don't want a runaway cycle with CBD where everyone gets disenchanted because people are pumping out pseudoscience."
With Green Point's research and several other studies currently being carried out, we may soon know the full extent of CBD's healing properties, which will hopefully allow more people to gain access and benefit from this miracle cannabinoid all over the world. 
PAIN RELIEF WITH CANNABIS, READ MORE…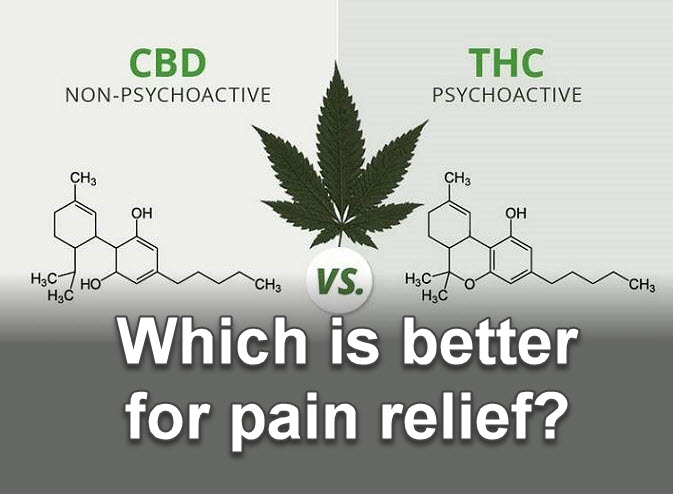 WHICH IS BETTER FOR PAIN RELIEF, THC OR CBD?
OR..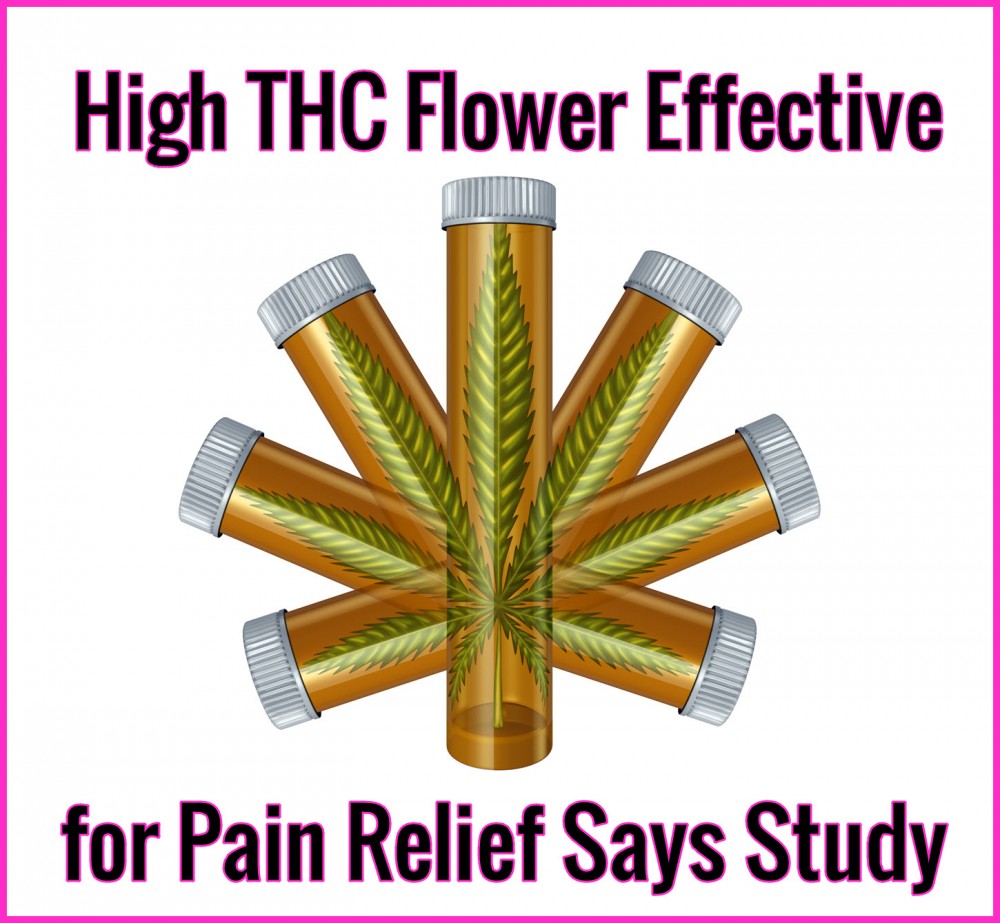 HIGH THC FLOWER FOR PAIN RELIEF, READ THE NEW STUDY.