Researchers Discover Unique Cannabis Strain Beneficial For Diabetics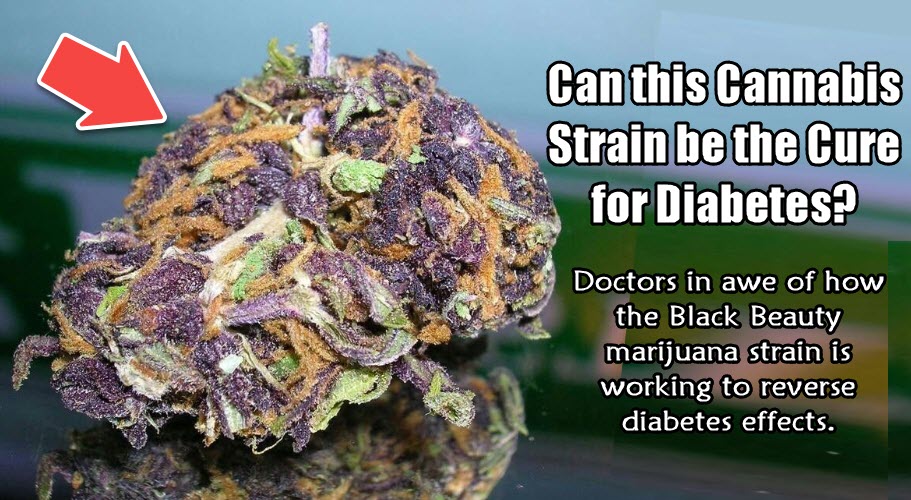 A report from Mercury News revealed that a pharmaceutical cannabis firm just discovered a special cannabis strain with high amounts of tetrahydrocannabivarin (THCV), a cannabinoid beneficial for diabetics.
Most other cannabis strains only contain very small amounts of THCV, but this strain, called Black Beauty, has surprisingly high levels of it. Black Beauty is aptly named because of the color of its leaves, which are much darker than other strains. The findings are significant because current research on THCV shows that it has medicinal properties that are effective in treating the symptoms of diabetes. Black Beauty was discovered years ago by George Bianchini, an expert in cannabis based out of Marin County, and his partner Ed Rosenthal.
In fact, the cannabis experts almost got rid of the strain after finding out that it had extremely low amounts of THC and virtually no CBD, based on lab results. But since tests revealed it had around 3.5% THCV, they realized it had far more value than the THC-heavy strains breeders have been working on for the past few decades. Other biotech companies are now working on breeding THCV into strains of industrial hemp, to help process large-scale production of this beneficial cannabinoid.
Health Benefits of THCV
Earlier this month, Liposome Formulations, Inc., a Marin County pharmaceutical and medical cannabis coalition shared that they discovered methods that would increase production of THCV in cannabis. One of THCV's most powerful health benefits is in treating diabetes as well as high cholesterol.
According to Dr. Michael Moskowitz, president of the Bay Area Pain Medical Associates and founder of the Medical Cannabis Research Consortium of Marin County, THCV has been shown to be beneficial in treating a wide range of health conditions including diabetes and other conditions such as patients who would like to wean off opioid use. He is now planning to study the effects of THCV on a patient who suffers from youth and adult type II diabetes. "The only thing that THCV does is it's analgesic and anti-inflammatory, it's neuroprotective, which means it protects the nervous system," Moskowitz explains. "It's anti-nausea and vomiting. It helps with bone health and bone formation, it's sleep-promoting, it's anti-epileptic, it's anti-anxiety. It's a major anti-psychotic. And it helps with appetite suppression, it's anti-diabetic and it's anti-cholesterol," he says.
He acknowledges the scarcity of the cannabinoid, and says that it hasn't been found to have risky or addictive side effects.
"The cure for the side effects is a nap," Moskowitz says.
Liposome Foundations Inc. will soon be releasing a variety of medical cannabis products including a THCV pill. According to company production manager Bill Heriot, the liposome patents owned by the company provide quick absorption while the dietary supplements they make also work for medicinal cannabis. Liposome Formulations Inc. is also currently undergoing FDA clinical trials for a drug that would treat osteoarthritis.
Heriot says that they eventually hope to have a vertical medical cannabis company that would enable controls in all stages from production through sale, providing high quality, medical grade cannabis to the patients who need them. "We plan to compete directly with GW Pharmaceuticals because we have the patents, the technology and the know-how to do just that, which is unheard of," Heriot explains. "We're a small, privately-owned company and can move forward very rapidly and pivot on a dime to enter this marketplace, which is what our goal is in doing. It's exciting times ahead."
THCV Reduces Blood Sugar Levels
With 29 million people in the United States alone suffering from diabetes, which makes up 9.3% of the population, diabetes is no laughing matter. And this is specifically why discovering how useful THCV could be in treating this dreaded disease is so important.
A 2013 study revealed that THCV was effective in helping diabetic mice control blood sugar while helping the body respond more properly to insulin levels. According to researchers, THCV does this by binding to CB1 receptors. And while both THC and CBD have been promising in helping patients with type 2 diabetes, a double-blind, randomized study utilizing placebo-controlled trials yielded good results with THCV: the cannabinoid indeed reduces glucose levels effectively in patients, while improving beta-cell function, a compound that produces insulin.
OTHER STORIES YOU MAY ENJOY..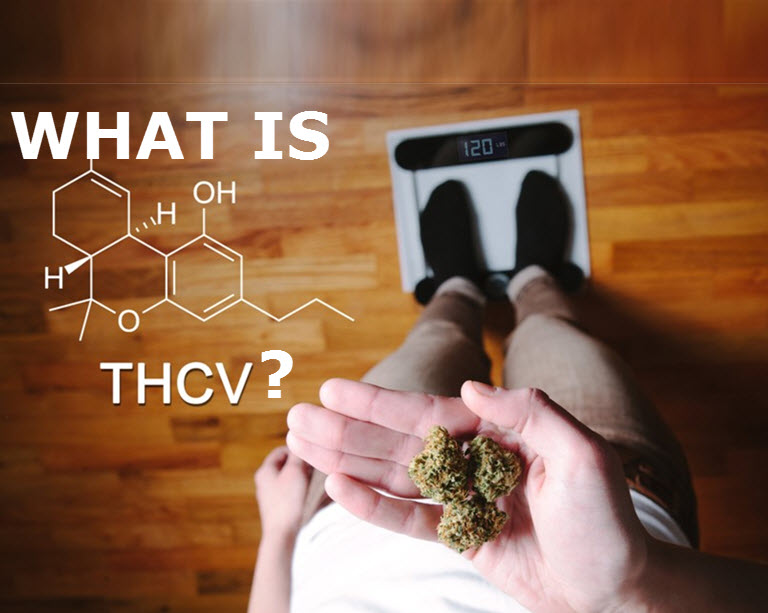 WHAT IS THCV AND WHY IS IT HELPING DIETERS, CLICK HERE.
OR…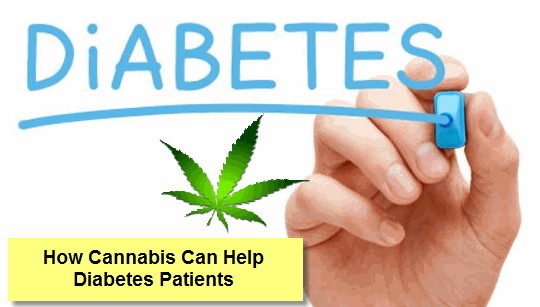 CAN CANNABIS CURE DIABETES, WE ASKED, READ THIS…